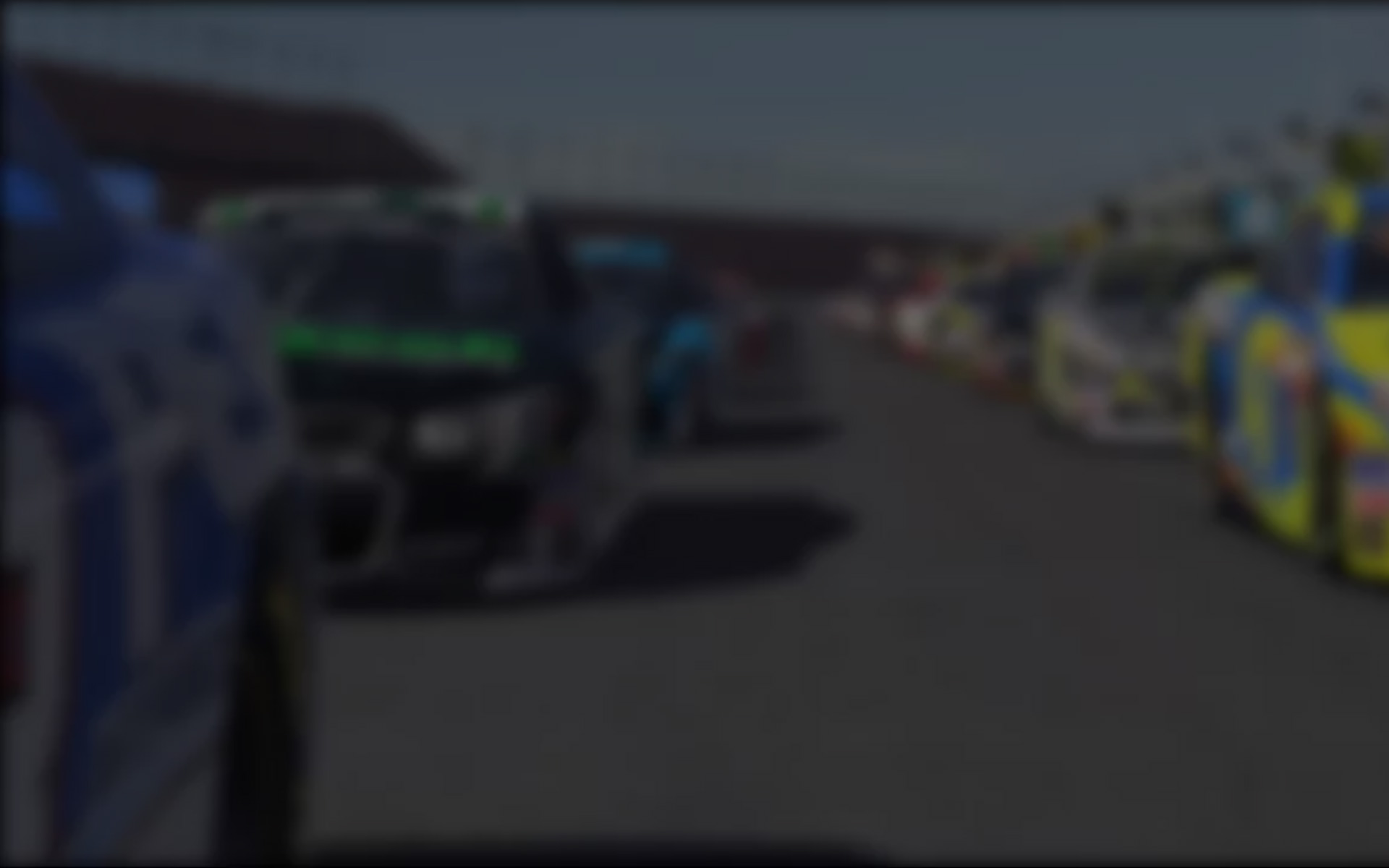 Week Five brought the NASCAR iRacing.com Class A Series (fixed setup)  to the first state in the Union and Dover International Speedway.  With its unique combination of concrete surface and steep banking, it's no wonder the track has earned the nickname "The Monster Mile."
Qualifying: For the second week in a row, Pro-licensed drivers topped the qualifying charts in the NiCAS (fixed setup). NiSWC competitor Brian Schoenburg (California) wheeled his Gen6 car to a 22.796 second lap around the concrete mile. New Pro driver Brian Day (Mid-South) was second best with a 22.808s lap, and NiSWC driver Danny Hansen was third at 22.809s. Kevin King (California) was fourth best at 22.820s and Matt Bussa (Illinois) was fifth at 22.833s.
High SOF Race: The top SOF race of the week happened on Tuesday night, where the field was rated at 3912. Fixed-setup oval series veteran Jordan Werth (Florida) sat on the pole and led the first 20 laps. He would surrender the lead on Lap 21 to Jeremy Lukaszca (Midwest), who never looked back. When the yellow flag flew with three laps to go, Lukaszca took home the victory. Werth finished second, just a few car lengths back of Lukaszka. Chris J. Miller (Carolina) was third, followed by Garry Loney (Ohio) and Greg Spears (Texas).
Points Update:Jeremy Lukaszka's SOF race win earned him the most points for the week with 246. Jordan Werth's runner-up finish was good enough for the second-most points (232). Josh Wheeler (Carolina) took home a win and 229 points for the week. Chris J. Miller's podium finish in the SOF race got him the fourth best points total for the week (218), and overall points leader Cullen Brown continued his strong season with a win in his only start of the week, which netted him 216 points.
Division Points Leaders (After 5 of 12 Weeks):
Division 1: Cullen Brown (Texas)
Division 2: Thomas J. George (Virginias)
Division 3: Tom Riker (New England)
Division 4: Joshua Hanner (Carolina)
Division 5: Chris Chambers (Michigan)
Division 6: Kev Mckenzie (UK and Ireland)
Division 7: Thomas Beane2 (Carolina)
Division 8: Thomas Hines Jr. (Ohio)
Division 9: Nicholas Winzurk (Georgia)
Division 10: Mike Burnell (Midwest)
Rookie: Michael Schmölzer
By the Numbers: A total of 628 drivers took to "The Monster Mile" this past week. Logan Cathcart (Carolina) started the most online races (12), had the most top fives (nine), and completed the most laps (652 of 660) as well. Overall pole winner Brian Schoenburg won all five races he started, and, amazingly, led 265 of the 275 laps he ran. He also tied with Chad Simpson (Texas) for the most poles (five).
Next on the Schedule: The NiCAS (fixed setup) travels to the mountains of Pennsylvania and Pocono Raceway, a 2.5 mile triangle-shaped track that is unique as it is fun!
---
You may also like...
---