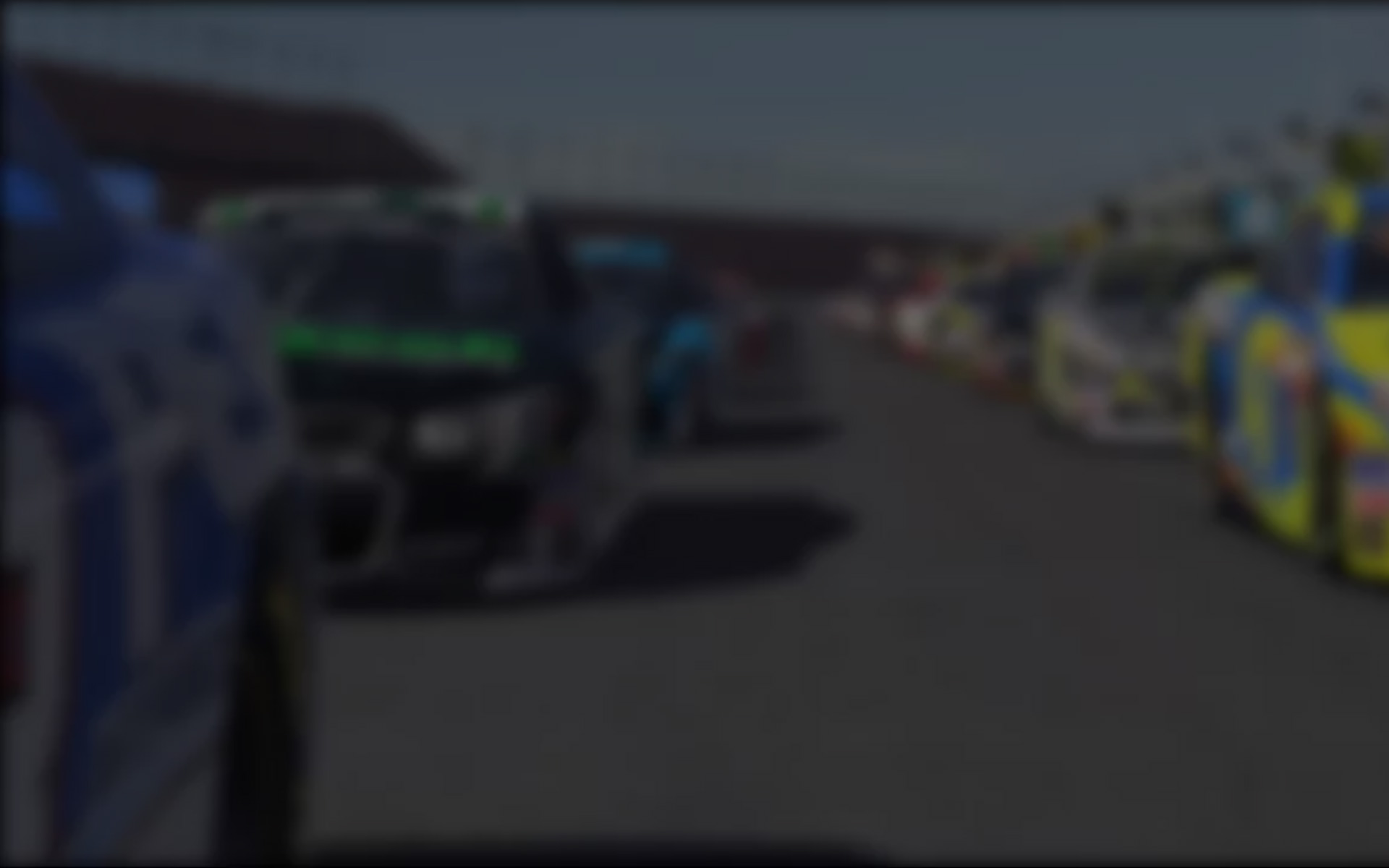 June 13th, 2018 by Jason Lofing
Ryan Luza wasted no time finding victory lane after his two-race absence, rallying late and passing Ray Alfalla to win at Michigan International Speedway. The victory was Luza's third in the 2018 NASCAR PEAK Antifreeze iRacing Series, but this one involved a fair amount of drama and contact.
Zack Novak finished second and Keegan Leahy was third. Marcus Richardson came from nineteenth to finish fourth, followed by Michael Guest. Alfalla faded to sixth after the late skirmish with Luza.
As the laps wound down Alfalla worked his way by Luza after a restart but Luza had the better long run car and slowly closed the gap. With eight laps to go Luza was right on Alfalla's decklid as the two headed into Turn One. Luza made light contact with Alfalla in the center of the corner, slightly breaking Alfalla's momentum as the pair exited Turn Two.
Luza looked to the low side down the backstretch but Alfalla threw a block and stopped the run. However, Luza appeared to not take too kindly to the maneuver as he made more contact with Alfalla entering Turn Three, running the three-time champ high out of the groove. The contact was not finished there either as Luza was just shy of clearly Alfalla but came up the track anyway and put Alfalla in the wall off Turn Four. The damage crippled Alfalla's car and he did well to hold onto sixth.
With Alfalla out of the picture, Novak drew a bead on Luza and looked to spoil his return. Novak looked a bit quicker but a caution with three laps to go froze the field and caused the race to end under yellow.
Luza worked his way up from mid-pack after staying out on three-lap old tires with 50 laps to go cost him track position. After restarting in the lead, the pack devoured Luza on his old tires and five laps later he was outside the top 15, hoping for a caution. Luza got his wish and a caution put him back on equal footing, but he was mired back in seventeenth with 40 laps to go.
Despite cautions slowing his progress, Luza rose to seventh in just ten laps and was third after five more with only Leahy and Alfalla in front of him. The fifth caution of the evening erased Luza's gap to the leaders and a strong pit stop put him second on the restart with 20 to go.
Luza spun the tires a bit but a quick caution gave him another chance, this time from the inside row in third. On the next restart with 14 to go, Luza minimized wheelspin and passed both Leahy and race leader Logan Clampitt to briefly lead before the duel with Alfalla.
Even with the late-race contact, Alfalla remains the NASCAR PEAK Antifreeze iRacing Series points leader, 36 points in front of Leahy. Bobby Zalenski is third after a twelfth-place effort at MIS. Nickolas Shelton sits fourth, and Luza rebounds into the top five with his victory, displacing Matt Bussa.
Week Nine takes the NASCAR PEAK Antifreeze iRacing Series drivers to the lone road course of the season; Sonoma Raceway. The highly technical track is demanding on tires and track position will be at a premium as full-course yellows are disabled in road course races. Last season, Zalenski was dominant while Alfalla and Luza both finished outside the top 20. Will Zalenski show his road course prowess once again, or can a surprising face find victory lane in perhaps the toughest test of the season thus far?
---
You may also like...
---