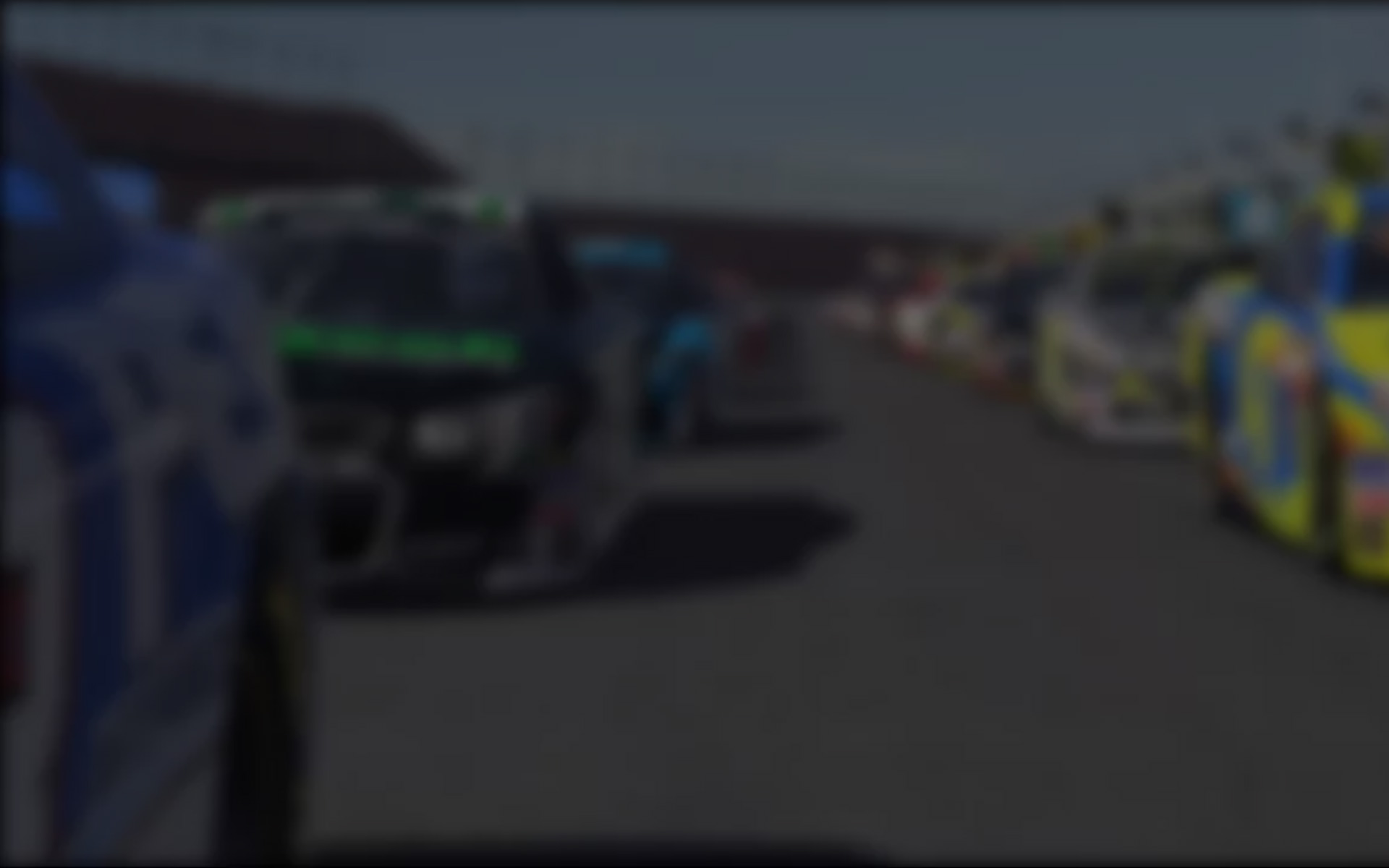 November 30th, 2016 by Jason Lofing
Ryan Luza made a triumphant return to the NASCAR iRacing Pro Series Tuesday night, overcoming a speeding penalty on pit road to win in a near-photo finish with Blake Reynolds at Auto Club Speedway. Luza took the lead from Bobby Zalenski with nine laps remaining and held off Reynolds' challenge on the final lap to capture his third NiPS win in as many starts. Zalenski faded to third at the checkers after leading a race-high 45 laps. Brian Schoenburg had a late charge to fourth and Nickolas Shelton came from eighteenth on the grid to finish fifth.
Zalenski started on pole but it only took five laps for Luza to come from third on the grid to take the lead from Zalenski off Turn Four. Luza began to stretch the lead as the first run wore on and looked to be untouchable up front, only for his race to nearly unravel when he came to pit road on Lap 32. After completing his routine service Luza sped on exit, necessitating a stop-and-go penalty.
Luza found himself in forty-first after the penalty, one lap down. A caution on Lap 44 allowed Luza to get back on the lead lap but with half the race and his track position gone, Luza would have to work to get anywhere close to the front.
Cautions also threatened to derail Luza's march to the front, but despite two yellows shortly after Lap 50, Luza was all the way up to twenty-first as Reynolds and Zalenski paced the field out front. Two more cautions and two more restarts allowed Luza to rise inside the top fifteen, giving him a realistic shot at pulling off the upset.
In a departure from previous weeks, the race to the finish featured a 22-lap green flag run, allowing sim racers with better long run cars to make some ground. Luza was one of these drivers as he restarted tenth on the final run. Within a lap, he was up to seventh and by fifteen laps to go he had moved all the way to third with just Zalenski and Schoenburg between him and the lead.
On Lap 88 Luza flew past Schoenburg and started to quickly reel in Zalenski. However, Reynolds was running faster lap times than Luza and the battle with Zalenski gave Reynolds the break he needed in hopes of stealing a win.
By the time Luza took the white flag, Reynolds was on his back bumper and looking for a way past. Luza held him off through Turns One and Two but a lapped car affected his line into Turn Three, giving Reynolds the upper hand. Reynolds took advantage at got a run on Luza coming off Turn Four but fell just short at the line, coming in .03 seconds behind the winner.
The victory pushed Luza back into the top ten in the NiPS points even though he has missed a race. Zalenski now holds the lead over Jarl Teien, who received crash damage and finished twenty-first. Jimmy Mullis follows in third, Marcus Richardson is fourth, and Joe Letteriello has turned in two wins to go along with four top-five finishes in the second and third splits to sit fifth in the standings.
With four weeks now in the books the NASCAR iRacing Pro Series heads to Atlanta Motor Speedway in two weeks for Week Five of the season. With Luza riding a hot streak it will be up to Zalenski, Reynolds, and the rest of the field to prevent him from jumping out to an early lead. Can anyone stop Luza's dominance, or will he have to beat himself? Find out in two weeks on iRacing Live!
---
You may also like...
---