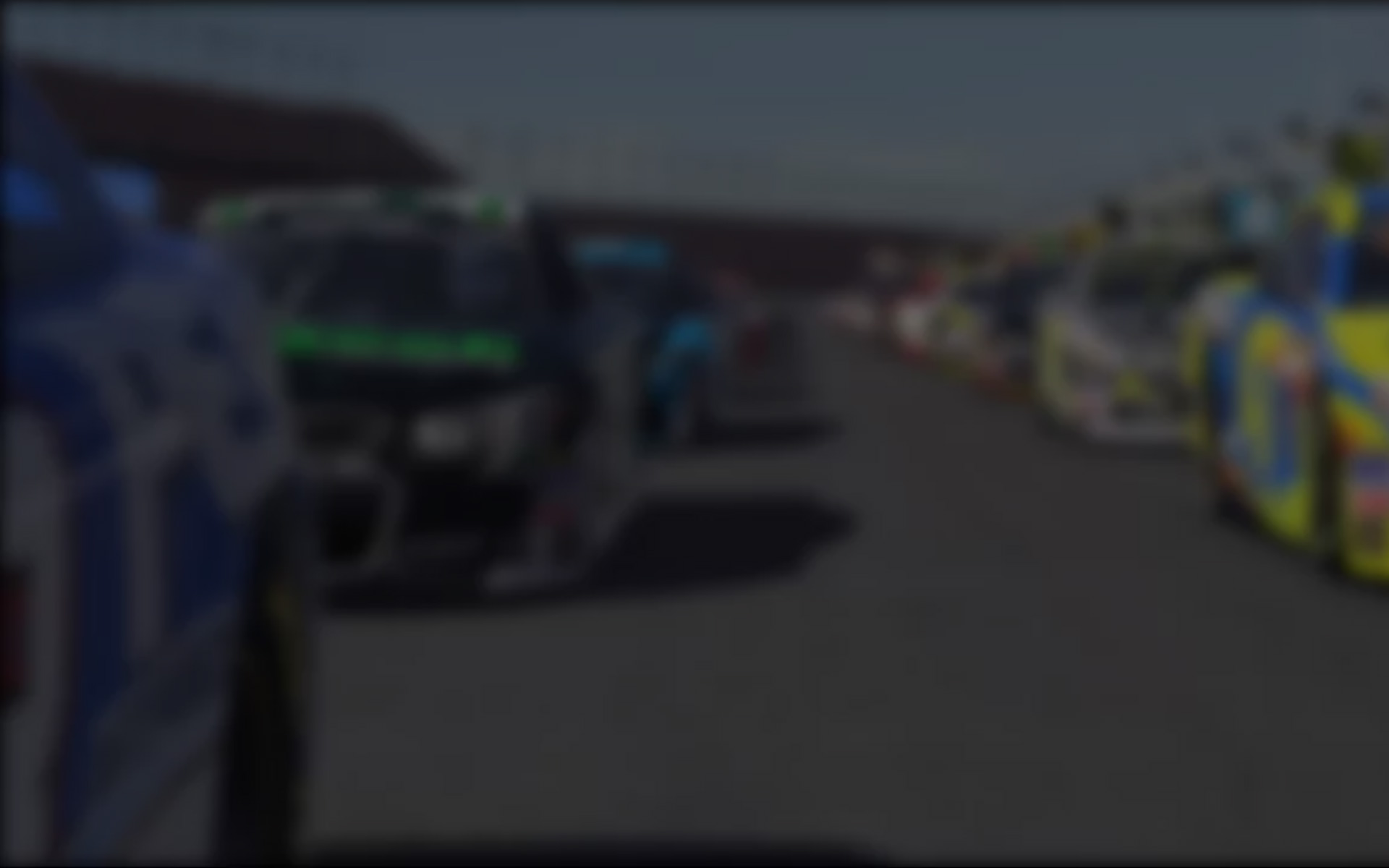 July 19th, 2017 by Jason Lofing
Ryan Luza scored a series-leading third win of the 2017 NASCAR PEAK Antifreeze season, passing Michael Conti with only three laps remaining at New Hampshire Motor Speedway. Conti, who had taken the lead from Matt Bussa with 25 laps to go, attempted to run down Luza for one last desperate attempt at a pass before a caution flag waved with two laps remaining, sealing the finishing order.
Ray Alfalla finished third, an excellent rebound after being spun around by Bussa with only 46 laps to go. Bussa faded to fourth while PJ Stergios finished fifth after starting thirty-ninth.
Luza started on pole but surprisingly did not keep the lead for long. The eventual winner led the first nine circuits before he chose to pit for fresh tires under the first caution. The pit stop dropped him to twelfth and he would not see the lead again until he passed Conti for the win.
Back at the front, Bussa had assumed the lead and paced the field until Lap 33 when contact with Luza allowed Bobby Zalenski to pass both drivers and become the third leader of the evening. While Zalenski looked to have considerable speed, he was never able to build the lead due to frequent yellow flags for crashes. Time after time Zalenski would get a great restart only to see his lead evaporate by yet another caution period. In all, 13 cautions slowed the pace for 47 of 150 laps.
Zalenski, like Luza before him, voluntarily gave up the lead during a caution to pit for tires on Lap 70. This time Alfalla took over at the front and led 22 laps before he too lost the lead on pit road to Bryan Blackford. Blackford led for 15 laps until his Internet connection dropped, handing the lead back to Bussa with Conti, Zalenski, and Luza in pursuit.
Luza nearly had his race end on Lap 118 when Zalenski got loose off Turn Two and the two made contact, sending Luza sliding into the grass and costing almost two seconds on the battle for the lead. Fortunately for Luza his car escaped serious damage and he remained the fastest sim racer on the track. On Lap 127 he caught and passed Stergios for third and with 11 laps to go did the same to Bussa. This left him with just enough time to reel-in Conti, who was struggling on the long run, and then hold him off for the win.
Despite his late-race mistake, Zalenski (380) still holds the series points lead after finishing seventh. His margin over Alfalla shrunk to 21 points while Luza is 61 points adrift in third spot. Logan Clampitt (307) fell to fourth after a disappointing thirty-fifth place result following early contact with another car. Corey Vincent rounds out the top five, just two points back of Clampitt.
With just two more races before the playoffs, a fierce battle is shaping-up for the final spots among the top eight who will qualify for the "post-season." With his tenth place finish at the Magic Mile, Marcus Richardson (303) occupies sixth spot ahead of Christian Calliner (289) who placed 12th at New Hampshire. Zack Novak (282) holds-down the eighth position after making an early exit last night, while Dylan Duval (269) advanced to ninth with a 15th place finish at New Hampshire even as Darik Bourdeau (267) slipped to tenth after being classified 39th at NHMS.
With the Granite State in their virtual mirrors, the NASCAR PEAK Antifreeze Series competitors head to the Hoosier State and the Indianapolis Motor Speedway for race 11 of the season. The fabled 2.5-mile track is narrow and passing is challenging, meaning pit strategy and qualifying are the two best ways for a driver to slice through the field.
Can Luza keep on rolling, or can someone farther down the standings make a bid for the playoffs with a win? Find out in two weeks on iRacing Live as the NASCAR PEAK Antifreeze Series drivers take on the world-renowned Brickyard!
---
You may also like...
---