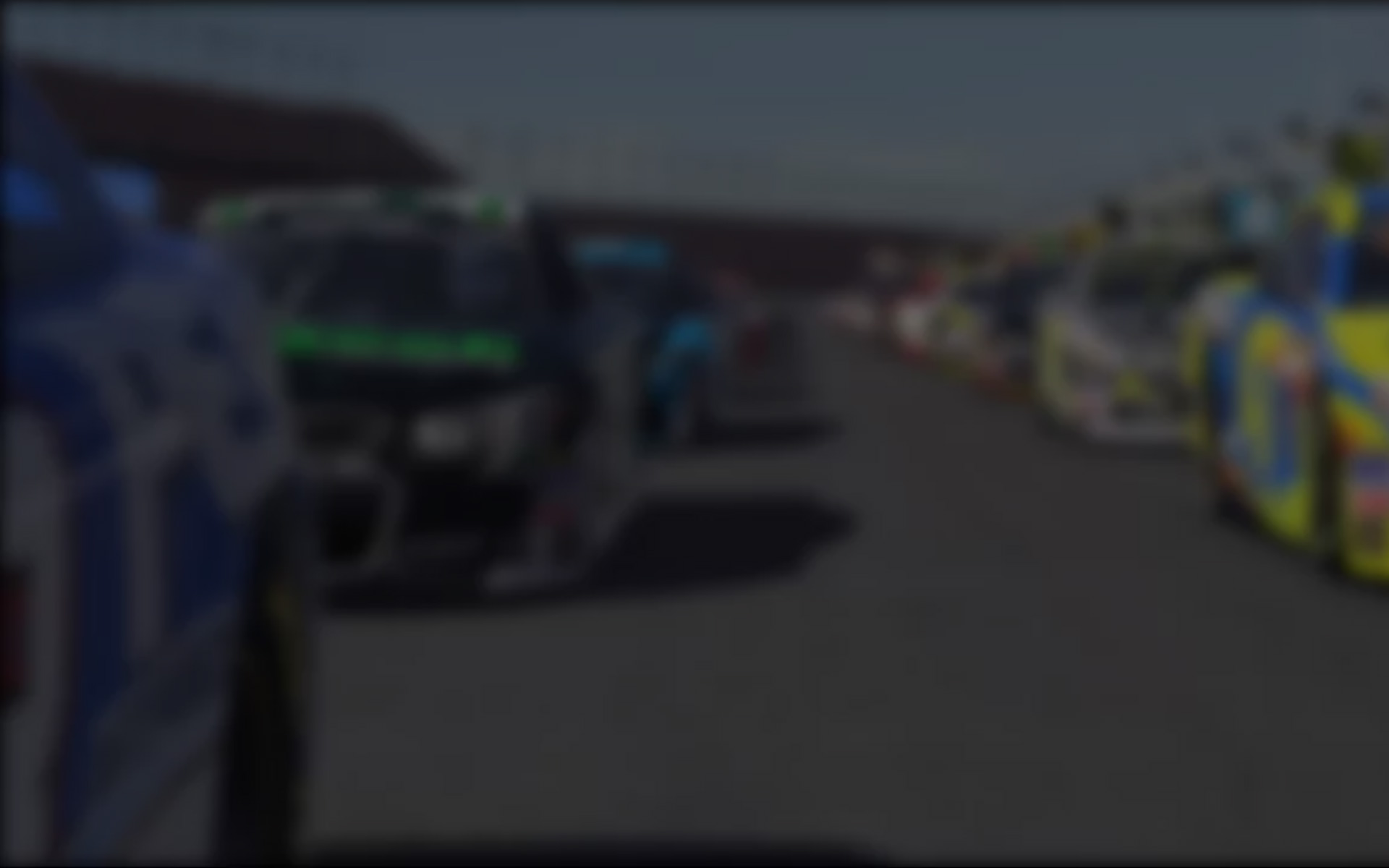 Langley Speedway is and always has been a race track. However, at an early point in its existence the Speedway was known as Dude Ranch and was a horse racing track. It was eventually paved-over and became the starting points for great NASCAR drivers such as Denny Hamlin. The four turned, slightly asymmetrical oval which includes only 6 degrees of banking would be a perfect test of endurance for the NASCAR iRacing.com Late Model Series. The sim-racer who could best manage their front tires would come out in front of this derby of a whole 'nother beast.
In this week's 3120 Strength of Field race nine cars battled for this week's top spot. However the man, the myth, the legend, Ty Majeski once again came out on top. Majeski took the pole, led every lap, and set the fastest lap time of 15.409 seconds. In second came Kevin Myers with a margin of defeat of around seven seconds. Myers managed a best lap of 15.601 seconds after trailing Majeski the entire race with third spot going to Josh Crane, who crossed the line nine and a half seconds behind Majeski.
Crane, who started sixth, managed a clean race that saw him gain three positions. Similarly, Matt Easterling worked his way from seventh all the way to fourth and was the final driver to finish on the lead lap, 15.335 seconds from the leader. Easterling managed to hang on to his lead lap finish just as Majeski was breathing down his neck. Unfortunately for Travis Ellington, Raymond Lievens, and Lewis Crisp Jr. they were not able to escape the grip of Majeski's stellar pace and fell one lap behind. Landon Abbot and Joshua Kotten finished two and three laps down respectively.
In the Week 11 standings, Majeski managed to take the crown after his Strength of Field victory that earned him 189 championship points. Majeski also notably managed a clean sheet with four starts, wins, poles, as well as leading 280 of 280 laps.  Dylan Roe took the second position this week after making four starts and claiming three wins. Though he did not capture any poles, Roe did manage to lead 80 laps while bagging 174 points. Crane was the third place driver this week with eight starts that led to three victories, as well as 103 laps lead. Crane took home 146 points. Just three points behind came Myers who in seven starts captured five wins and four poles while leading 346 laps. Completing the top five was Chad Detillier, who made only two starts while capturing a single victory. Detillier led 116 of 137 laps and cashed out with 139 points.
Going in to the last week of competition at Phoenix International Raceway, Majeski holds a commanding lead over Kollin Keister, who is closely followed by Ron Hagolin. My predictions for this year's overall points are as follows: In first will come Tj Majeski, whose week-in and week-out pace has been unstoppable. In second will come Kollin Keister who has turned significantly more laps in the season than Hagolin, and it will be unlikely he will close a 20 some odd point gap. That being said Hagolin will come third followed by Logan Sheets. In fifth place it is a toss-up between Lewis Crisp Jr and Kevin Myers who both have 93 starts. Myers has however had more wins over the year and very well could score a high points week.  Check back next week on inRacing News and see if my predictions are correct
---
You may also like...
---