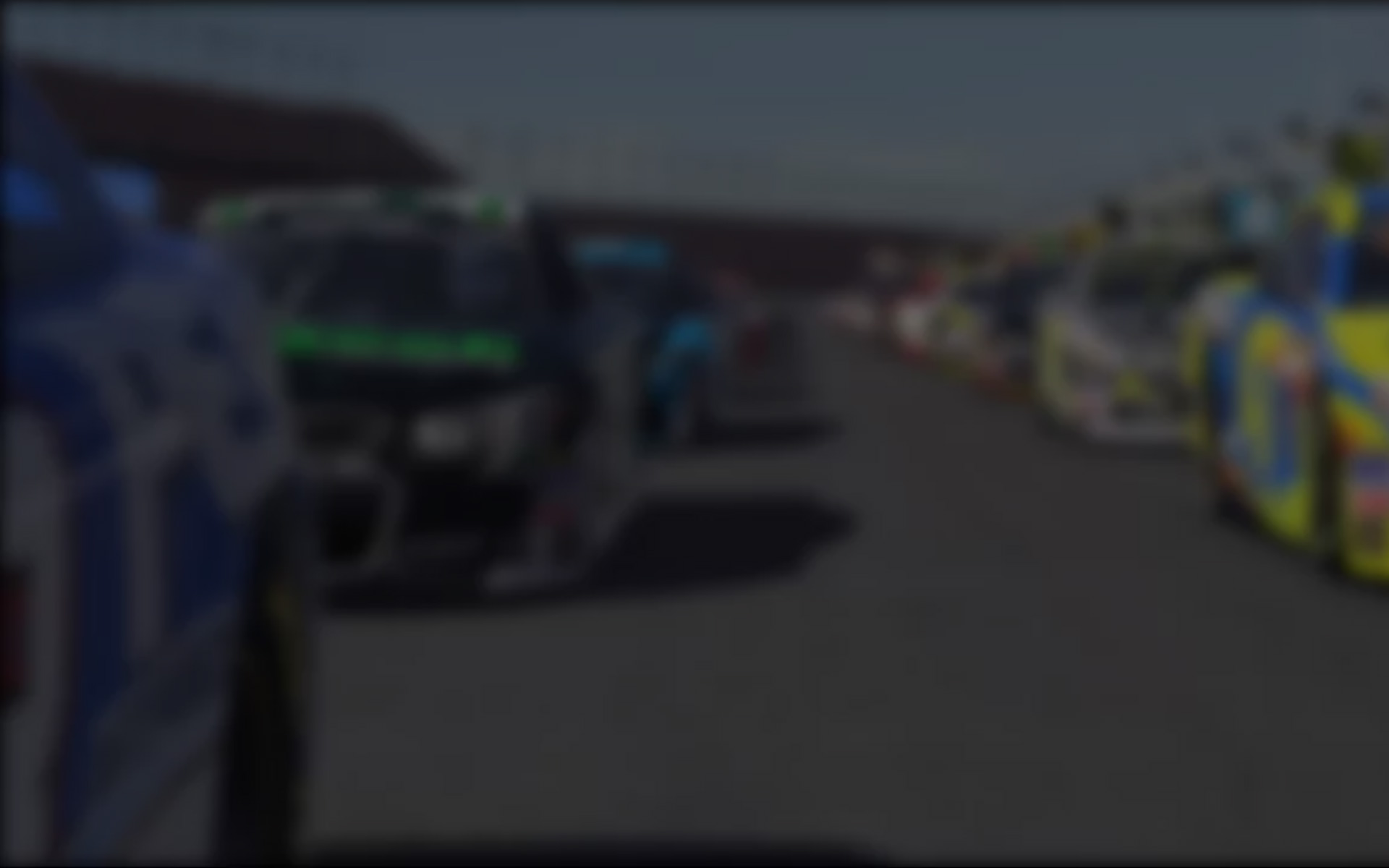 One of the most-used words in Mitchell deJong's vocabulary is "fortunately."   Indeed, just about every time he discusses some aspect of his burgeoning career as a race driver he employs some variation of the word.
While there's no doubt fortune has smiled on the 17 year old Californian, his accomplishments to date suggest he makes his own luck.  After winning nine karting and off road championships between the ages of 10 and 16, deJong entered Global Rallycross Lite competition in 2013 with backing from Red Bull and copped a silver medal in the X Games of Los Angeles.  Not content with becoming the youngest driver to win an X Games medallion, he captured the gold medal in the X Games of Austin even as he was winning six of eight events and the 2014 GRC Lites title.
Did we mention he was also amassing a pretty fair record on iRacing?  That is if you call 185 wins in 389 starts and GRAND-AM Sports Car Series, Road Warriors, iRacing Grand Prix Series and iRacing Road Pro Series championships "fair."
This year deJong joined Foracer Coanda Simsport and promptly teamed with Martin Krönke, Paul R Williams and Justin Lindsay to take the overall win in the top split of the iRacing 24 Hours of Daytona.  And last Saturday he added another entry to his impressive resume by winning Round Three of the 2015 iRacing World Championship Grand Prix Series at Sebring.  Starting from pole position, he led 40 of 52 laps en route to a 7.8s victory over Aleksi Uusi-Jaakkola, dominant winner in the opening rounds of the series.
"I wasn't expecting to qualify on pole to be honest," deJong says, "but fortunately it happened.  I got a good start and then for the first ¾ of the race I had my teammate Martin (Krönke) right on me, within a second or less for 40 laps or so.  It was so intense.
"Eventually Martin got some penalties and it was enough to give me a gap.  Then it was just 'Try not to make a mistake.'  I'm still super excited about it."
The win was all the more impressive given that Sebring was just deJong's sixth iRacing World Championship GP Series event, coming in the wake of a trio of starts last year that saw him earn a pair of top five finishes after capturing the Pro Road Series title on the strength of nine wins in 10 starts.
Yep, he sure is "fortunate."
But as his record in real world endeavors suggests, deJong has been "fortunate" all along. He began karting at age five and in next to no time was winning races and titles.
"I saw a go-kart on TV when I was five and I asked my parents if could do that," he recalls.  "Basically, they said yes.
"It started for fun and it still is fun, but eventually we started taking it more seriously, racing in different classes and then different forms of racing.  I have to thank my parents for all they've done; for not forcing me to do something, but just naturally letting me grow into liking it.  That's helped me for sure looking to the future because I have a huge passion for all kinds of racing – in anything."
For deJong, "anything" has meant karts, off-road buggies, GRC lites and digital cars of just about every description on iRacing where, although he has focused on road racing, he has more than a dozen oval wins to his credit.
"Back in my off road days, one of my friends just got into iRacing and he invited me over to try it," he recalls. "Right away I was hooked.  I got my membership and started jumping in random races, going back and forth every hour for races.
"I've been using (iRacing) as a training tool for however long now and it is really helping a ton." – Mitchell deJong
"Eventually I did my first full season in the Daytona Prototype.  That was a lot of fun and fortunately we were able to win the championship.  Then the next step, I went to the Daytona 2.4 back before there were driver swaps and managed to win with the team I was on at the time.   2014 was going to be the start of my second year in rallycross and I wanted to compete for (an iRacing) Pro License.  Fortunately things went quite well and we were able to win the championship in rallycross and the iRacing Formula One championship.  That was a big boost."
By definition roughly 50% of any rallycross race is spent "off-road."  Despite the fact that iRacing does not (as yet) offer dirt tracks — and going "off-road" is frowned upon — deJong uses iRacing extensively in his preparations.
"It's crazy how everything transfers over," he says.  "You don't have this seat of the pants feel, but once you drive a lot and get used to it, in a way you can still feel the car through the wheel.  Visually you can see what the car is doing and pretty much run the same lines and use the same techniques.  That's what I've been using as a training tool for however long now and it is really helping a ton.
"From the end of 2013 to the start of the 2014 season, the only driving I had been doing was on iRacing. We went to (Lydden Hill) England with no real driving, just iRacing, for the past few months and we were able to win the event.
"My training was just driving a lot of cars that I knew would handle similarly, whether that be front wheel drive and now we have the AWD RUF – which is REALLY fun!.  I've been testing those things and I just pick different tracks randomly to get used to adapting to new tracks without much practice and it seems to help quite a bit."
While iRacing compliments his real racing career, deJong's real racing commitments will likely put a bit of a damper on his sim racing prospects.  Although his Sebring win has vaulted him into P2 in the iRacing World Championship GP Series standings, he is unlikely to remain there thanks to what promises to be a demanding schedule.
"Unfortunately I'll have to miss a few races," deJong says.  "Right now I'm counting five that I'll have to miss.  It will be close on the next event – Road America.  I'll be leaving for some testing in Europe and returning one day before the race.  So I plan to do as much testing as I can and hope I can remember it when I get back the day before the event!
"We'll just have to make the best of it; do the best I can in as many events possible to retain the Pro license and try to get good performances."
Although deJong's ultimate wish list includes lots of Grand Prix starts – virtual and otherwise – he's open to anything, starting with Global Rallycross Supercars this season.
"I love to do the best in anything I do, any discipline," he says.  "For the short term we're looking for the Supercars in 2015 – the cars that you've seen Travis Pastrana and those guys racing.  Long term I'd love to get back into road racing.  That's kind of where it started in karts; I'd love to explore the open wheel route. I've really been wanting to get into that for awhile now and there could be an opportunity soon, so we'll just have to keep working at that."
Still, in an era when fellow 17 year old Max Verstappen already has two Formula One races under his belt, deJong is keenly aware the decisions he makes in the near future will likely determine his career path.
"It's very tough," he says, "I kind of have to decide now what I'm going to do, what I need to strive toward.  It's tough in America with the open wheel route because a lot of it is just in Europe.  So it's tough to figure out what path to go down, but I just wish I can go as far as I can – I'd love to go to Formula One in real life, so we'll see!"
If deJong's remarkable run of good "fortune" continues, there could well be a world championship or two in his future – in real racing as well as in the sim.
---
You may also like...
---