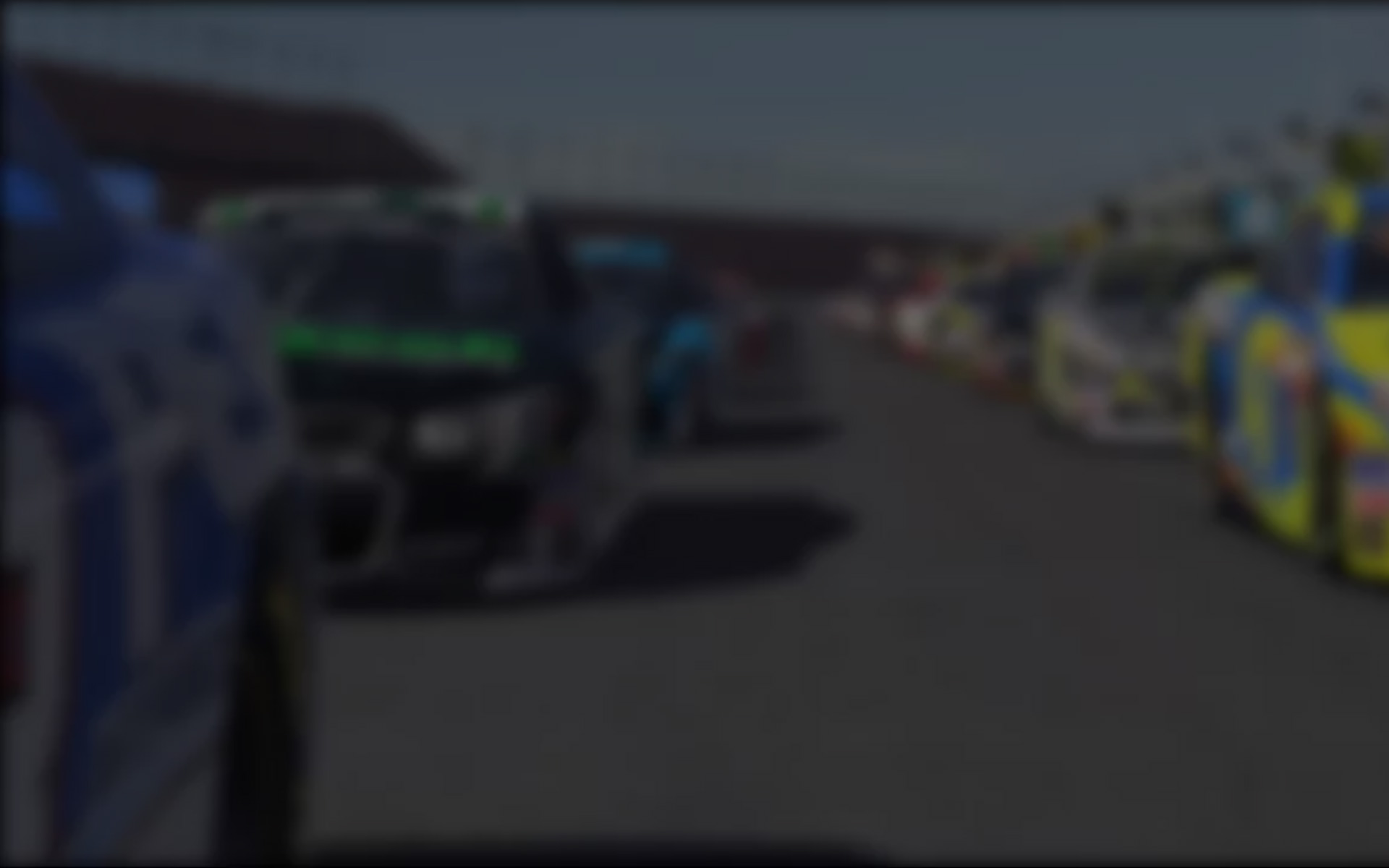 Coomans takes victory at Okayama
Jan Coomans' run to an NVIDIA Cup championship in 2011 Season 3a came up eight points short but not before a strong run in Week Four at Okayama International Circuit nearly propelled the Benelux sim racer into the top spot in the standings. Coomans topped the weekly standings in Week Four, but after that was factored-in along with one drop week to the overall standings, it was Alvaro Marcos who was crowned champion – his second title in 2011 as he was also the top driver in 2011 Season 1a.
Coomans scored 162 points in a victory in a 2599 sof event on Monday that saw him lead the 25 lap race wire-to-wire and finish ahead of Raul Saraiva, Reuben Bonnici, Phillip Diaz and Jonathan Keer. Coomans was well in control of the field from when the green lights came on, crossing the line over 28 seconds ahead of Saraiva!
Marcos came home in Week Four just eight points behind Coomans with154 points. Like Coomans, Marcos led flag-to-flag in his victory of record for the week, defeating Luis Pereira by over two seconds in the 2475 sof race. Roope Turkkila, Jean-Pascal Keller and Bonnici completed the top five in the 11 car race.
V8 Supercar star Shane van Gisbergen made an appearance in the NVIDIA Cup this week and brought his car home with a win at Okayama. Gisbergen came from seventh on the grid and led the final 19 circuits to take the checkered flag over James R Kutia, Pereira, Leon Gerbich and Juha Pyy. The race was rated with 2305 sof and garnered Gisbergen 144 points in his winning effort.
A 2250 sof race on August 26th put Laszlo Mocsan in fourth place overall for the week when the European driver crossed the line first. Leading all the laps in the race, Mocsan finished just a half second in front of Inho Jeon. Keer finished third, defeating Mark Chorley and Paolo Zagheni for the final podium position. Mocsan pocketed 141 points for the victory.
Completing the top five of 2,136 sim racers in Week Four was James Turner. Turner finished second to Tuomas Halonen in a 2519 sof race on Monday. Halonen led every lap in the race and had a five plus second gap on Turner at the completion of 25 laps. Daniel Schon finished third followed by Marc Codd and Keer. Halonen went on to start seven more race, taking home three wins total to Finland and finished the week in thirteenth place overall. Turner, for his second place run was rewarded with 141 points.
Tim Beard2 started the most races this week with 37 while ten wins was the high mark set by Takeshi Manabe in the final week of 2011 Season 3a. A mix of 468 sim racers from around the world won at least one race over the seven day span. Coomans topped the charts in qualifying with a quick time of 1:00.806 around Okayama. Marcelo A Neiva, Schon, Omar Soto3 and Kelvin van der Linde completed the top five of 890 drivers to lay down a qualifying lap.
Coomans not only took top honors in qualifying for the week, he also took the top Time Trial run, besting Simone Rossini, Luke Graham, Turkkila and Thomas Fernandez. When it comes to the season ending standings for the Time Trials, Coomans took away that championship with a perfect 300 points over his best three weeks. Rossini was second, one point behind with Silvio Kreig, Graham and Graham Sinclair also racing their way to a top five finish of 1,950 Time Trial drivers in 2011 Season 3a.
However, it's Marcos will go down as the racing champion for the NVIDIA Cup in 2011 Season 3a by dint of scoring eight more points than Coomans (461 to 453). Schon, Mustafa Cavus, Graham, Jason Stock, Mocsan, Nicholas Vandal, Renaud Jouanny and Tony Galliani complete the top ten of 5,309 drivers who started at least one race in the NVIDIA Cup season. In fact, the top nine positions overall were represented by members of nine different geographical clubs on the iRacing sanction! Congratulations to those drivers and all drivers who competed on a fantastic season.
Next up for the NVIDIA Cup is the beginning of 2011 Season 3b. Four more grueling weeks will determine the second third champion of the series and you can follow all the action here at inRacingNews!
Until then, keep the hammer down and we'll see you at the track!
---
You may also like...
---