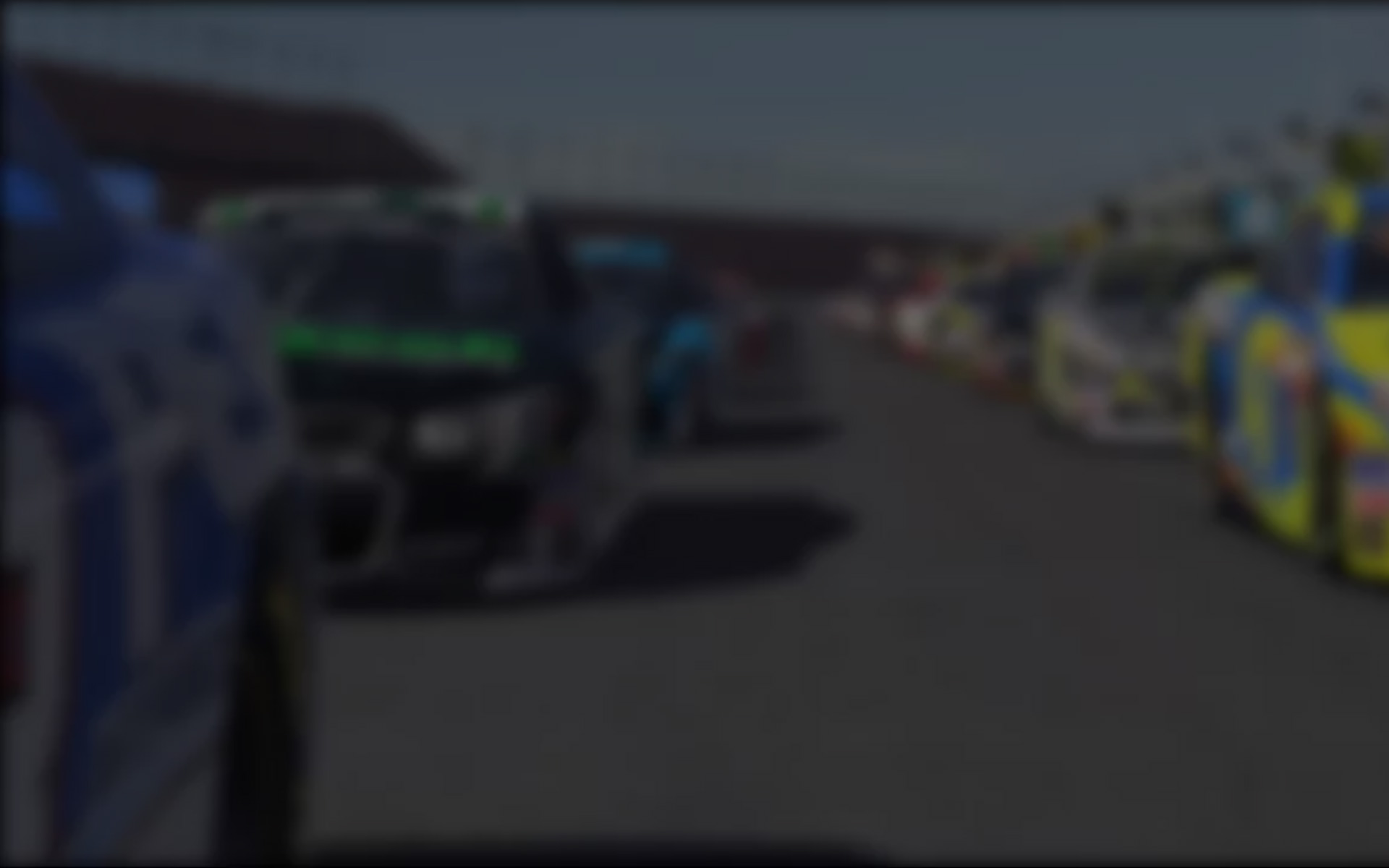 On the morning of 19th April I jumped in my car, and headed towards Salo to pick-up Tero for our small road trip towards Kankaanpää, Finland. After few hours of driving, we finally arrived to the Foracer factory, and got to meet the people behind the motion simulators: Janika Vanhatalo, Jukka Leskinen and Joni Leskinen. After a short chat and a cup of coffee, it was time for the fun part: to try out how a proper motion simulator drives! Neither me or Tero had previous experience of anything similar before, so we were really excited to hit the track!
Getting into the simulator was the first impressive thing, it really felt like getting in a proper racing car. By that, I mean that by no means could we just "jump in and drive." After getting seated, it was time to attach the five point harness, and at that point I really started to get a feeling that I was in for a ride. The immersion of preparing to drive was just totally something else. Even though I have three monitors and a decent chair from a Renault and fairly good steering wheel and pedals at home, sitting in the Foracer simulator was just another world. Before even moving I really felt being in the car.
In all honesty, both me and Tero were a bit worried on how a stationary wheel and moving seat could translate to usable and immersive feedback on the track. But after my first proper gear change (as I really had to move the gear lever, this wasn't a button) I was quite surprised. After the first corner and full acceleration, I didn't even think about the moving seat anymore. After the first oversteer, when I felt it instead of saw it, I was convinced! The simulator was a blast to drive, and we . . . well, especially I did quite a number of laps around the virtual Finnish race track Botniaring. Both of us were really surprised at how subtle the motion feedback was, but still relaying the extra seat of the pants feeling that is missing in so many home cockpits. And it really didn't affect the driving or concentration at all.
Of course, a few hours is not quite enough to fully test-out any piece of hardware, not to mention a complete motion simulator. So that is why Foracer invited the drivers to do an iRacing WCGP Series race using their equipment!
On our visit, Foracer had set up their simulator for GT config, but by changing the wheel, seat and seating position and pedals, they are able to build a F1 / open wheel simulator too! I personally can't wait to get to try that one out! We also got to see some of their upcoming hardware, but at this point I can't tell anything about them except that they are really interesting for any sim-racing fan! Possibly something to look forward to for the DIY sim-racer too.
"Both of us were really surprised at how subtle the motion feedback was . . ." — Martti Pietilä
Time went by fast and we had to head towards home. The trip went as expected, until I dropped Tero off . . . I thought I would have fuel to the next gas station, but after hitting the highway, I noticed that the fuel consumption was a bit high — heavy throttle foot?  So I had to leave the highway and search for a gas station at some really small town . .  and found one, just when the fuel estimate changed from 3km to —.
Overall, a really fun and interesting trip, and at least I am eagerly waiting for the next chance to sit in the simulator!
Here's what Tero had to say:
The actual traveling part with Martti was fun and the drive to there and back didn't feel that long as we constantly had something to talk about. Granted it was mostly sim-racing related going there and then coming back we talked about the Foracer motion simulator, of course!
Janika, Jukka and Joni are really nice and the atmosphere was relaxed, which was great for me as I can be a bit shy, quiet and socially awkward when meeting more than one new person at once. I also hadn't met Martti face to face until that day. But was fine as I didn't really even realise it was "meeting new people" type of situation and I doubt any off them noticed anything odd about me!
I think both Martti and I had three separate driving sessions in the simulator. And as Martti was driving I had some informative and interesting discussions with Jukka and Joni. Janika had to leave for a meeting fairly soon after we had arrived. It was very clear from early on that they are taking everything seriously and are passionate about making a great motion simulator! If I understood correctly about half the parts in the simulator are off-the-shelf and rest are designed in-house. To me that sounds like a great approach. You don't want to design and fabricate a part if you can buy an already existing one that fits the purpose, because the latter will most likely always be much cheaper and faster. And of course it's great to have the resources to design custom parts for your specific needs and you also want to avoid making things too complicated.
"The movement range is crucial to get right. Otherwise it will probably just shake the hell out of you . . ." — Tero Dahlberg
It was really good to hear that they have been and are utilizing knowledge and feedback of race drivers who also have experience in racing-sims and simulators; drivers like Toni Vilander (2012 24 Hours of Le Mans winner in GTE-Pro category) and Matti Alamäki (five-time European Rallycross champion), who I learned has been into racing simulators for years. Proof!
As for the motion simulator itself, like Martti already mentioned, I was a bit unsure of the concept of just moving the seat. I've seen videos of various motion simulators and was expecting a lot larger movement range and the movement to be more "violent" for lack of a better word. But the motion feedback felt really good and wasn't as distracting or intrusive as I had feared. And the smaller than expected movement range didn't make it feel at all like my butt, torso and head would be moving in relation to the wheel and pedals. While this has been my first experience with a motion simulator, I feel that the movement range is crucial to get right. Otherwise it will probably just shake the hell out of you and doesn't add to the immersion and enjoyment but rather make you feel like you don't have enough control as you are "thrown around" in the seat.
I'm also really looking forward to the next time when I get to sit in the motion simulator!
---
You may also like...
---