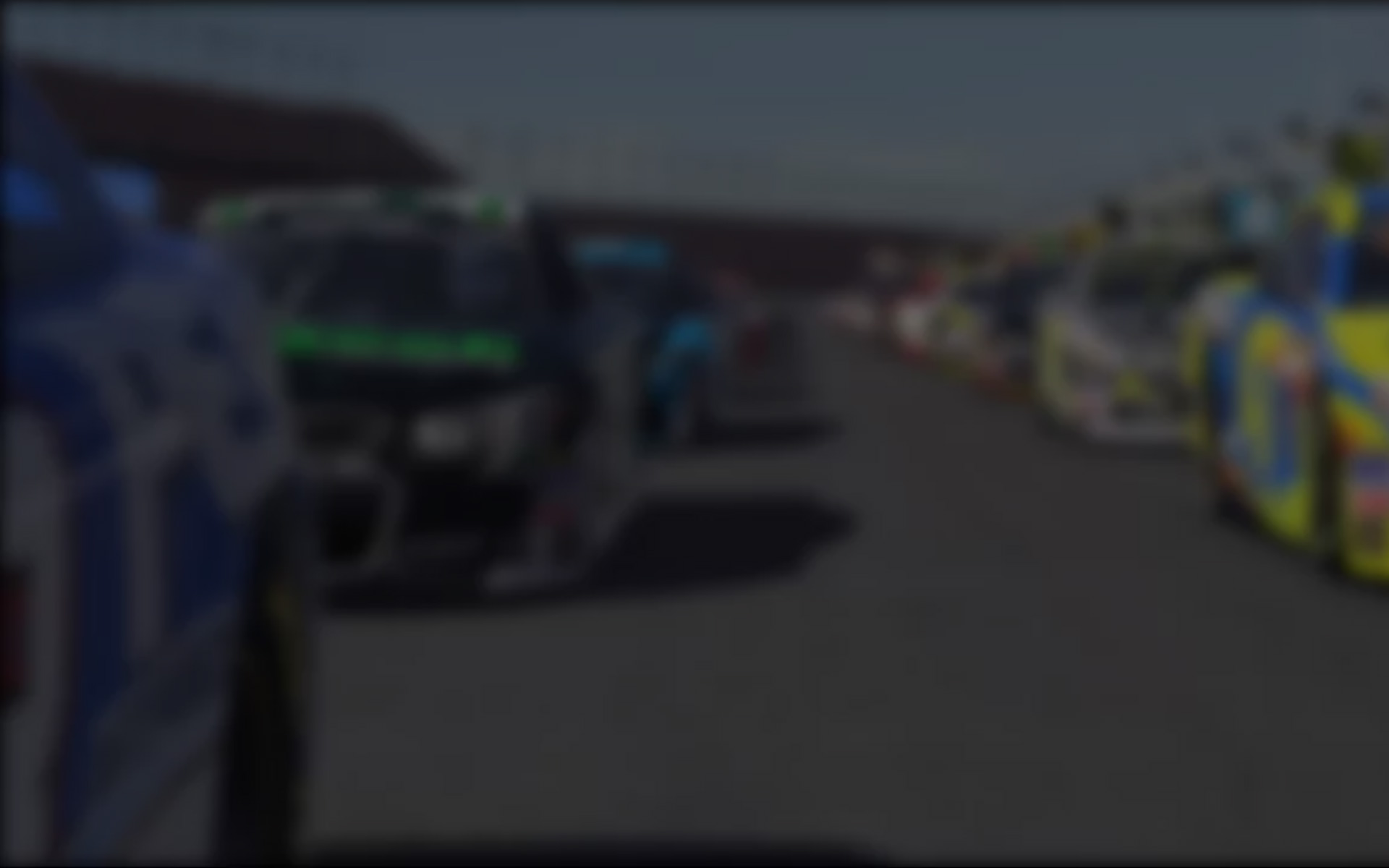 Ray Alfalla  muscled past Richard Towler in the closing laps at Martinsville Speedway on Tuesday to score his first win in the NASCAR iRacing World Championship Series.   Towler had dominated the race from the outset, leading 153 of the first 236 laps.  But a late caution set-up a frantic restart that saw Alfalla and the Englishman trade paint a couple of times.  The second contact put Alfalla in the lead with Thomas Hazard adding insult to injury by commandeering the runner-up spot from Towler in a similarly physical fashion.   Alfalla lead the final 14 laps to beat Hazard to the line by .352s while Towler came home third, and maintained his lead in the NiWCS  standings.
"I wasn't really happy with Ray's driving before the final run when he rammed me in Turn One mid-race, "Towler said.  "But I got hit in Turn Two for the lead, almost spun into the pits, then Ray made sure he got the lead by coming down into me. Thomas Hazard tried to finish me off by climbing over my car . . . just a really disappointing way to end the race with two drivers running over me for position."
"Car was pretty good, and I was fortunate to find myself up there battling Richard at the end," Alafalla offered.  "Going into Turn One he slid up a bit and I tried to get my nose inside but the hole closed.  I nudged him a bit and tried to pass high, where apparently we touched in One-Two the next lap.  I wouldn't move him to win the race, and really wasn't what I was out to do, but it just ended up so that there was a bit of contact.  All in all, just happy to finish a race after two straight DNFs."
Martinsville was the second straight short track in the NiWCS calendar, Towler having taken the victory a fortnight ago at Bristol Motor Speedway.  The multi-talented iRacing Pro Series Road Racing champion looked like making it two in a row from the outset, putting down a great lap in qualifying to take the pole by almost a full tenth of a second over Brad Davies.  Towler then went on to completely dominate the early portion of the race. Davies and Derek Wood both gave it all they had on some early restarts, but it would only take five or six laps for Towler to leave them behind. At one point Towler's lead grew to two seconds over the second placed Wood.
The first time the leaders saw pit road was on Lap 73 when the caution flew after Las Vegas winner Sandeep Banerjee got into trouble. Towler regained the lead after pit stops and restarted on Lap 78 with Davies to his outside and Dale Earnhardt Jr. third and under pressure from Alfalla.
While nobody could come close to Towler, the race started to become a bit chippy after Lap 80. Cautions flew with some regularity, climaxing with a big wreck in the front of the field when Wood got into the back of Thomas Hazard.  iRacing Pro Series Oval (iPSO) champion Josh Parker (nearly) made a great move to avoid them but still sustained damage that ended his race.  Wood, who later apologized, took a hard hit to the inside wall.
Towler lost the lead on Lap 107 when the leaders came to pit road a second time. Patrick Fogel, Jayson Anderson, Dion Vergers and Bryan Blackford all played the pit strategy game and restarted in front of the field. Among the earlier contenders, Davies' crew got him off of pit road first, with Alfalla and Towler shuffled down behind him.
Fogel stayed out front for some 30 laps.  Eventually Davies worked past lapped traffic and took Vergers for second before getting around Fogel for the lead on Lap 137.  Davies started to walk away from the field, with Towler boxed-in behind Vergers and Fogel, both of whom were on worn tires after opting not to pit on the Lap 107 caution.
Davies held the lead until Vergers, Alexander Horn and Matt Sentell got together on Lap 185, triggering a round of pit stops under the resulting caution.  Thus lighting struck a second time for Towler.  At Bristol, he had stayed out during a long green run and caught a lucky caution.  Now, much the same thing happened again and he rejoined the race in the lead from a similarly fortunate Earnhardt with Robert Hall third and Davies in fourth (until a car contact black flag put paid to his hopes) while those who had pitted before the caution (including Alfalla) were forced to take the wave-around and hope for the best.
Matters evened-out as the wave-arounds caught a break of their own when Brian Schoenburg and Chris Main made heavy contact off of Turn Two on Lap 193, both sustaining heavy damage.  The duo have a history dating back to an iPSO race at Richmond, where they made contact that ended with Main going around off Schoenburg's nose.  Schoenburg went on to win that race but, unfortunately, neither was destined to find victory lane this time around.
Nor was Towler.  With 33 laps to go, Connor Mackenzie made heavy contact with his Chevy into the Turn Two wall.  The Canadian had gone into Turn One aggressively with Fogel underneath him.  The two made contact and went into the wall, bringing-out the caution with Towler leading from Alfalla and Earnhardt Jr.
"Really sorry to Patrick for that Turn One incident," said a repentent Mackenzie. "I thought I had him cleared enough to dive into the corner. "
The race came right down to it on the restart.  After absolutely dominating the race, Towler became a pinball with 16 to go. It started with Alfalla making contact with him off the second turn.  Towler was able to save it, but with 14 to go he wasn't as fortunate. Alfalla's second attempt at the pump and run was better executed and got him the lead on Lap 237.  Into the very next corner Hazard drove way too hot into Turn Three and drilled Towler, sending him way up the track and almost causing a caution when he came down in front of Hall.  Fortunately, Towler and Hall avoided contact, enabling the Englishman to salvage a third place finish with Theo Olson scooting around Hall in the confusion to take fourth as Earnhardt slipped to sixth at the finish.
Alfalla was able to hang on for his first ever NASCAR.com iRacing World Championship Series race win. The Floridian sim racer has had huge success in the iPSO, but hasn't been very impressive thus far in the NiCWS with two dnfs and just half a dozen laps led.  At Martinsville, however he not only showed that he can win, he showed he's not afraid of roughing-up someone to do it.  All of which should make for some interesting online racing when the NiCWS reconvenes at Phoenix International Raceway in two weeks' time . . .
---
You may also like...
---