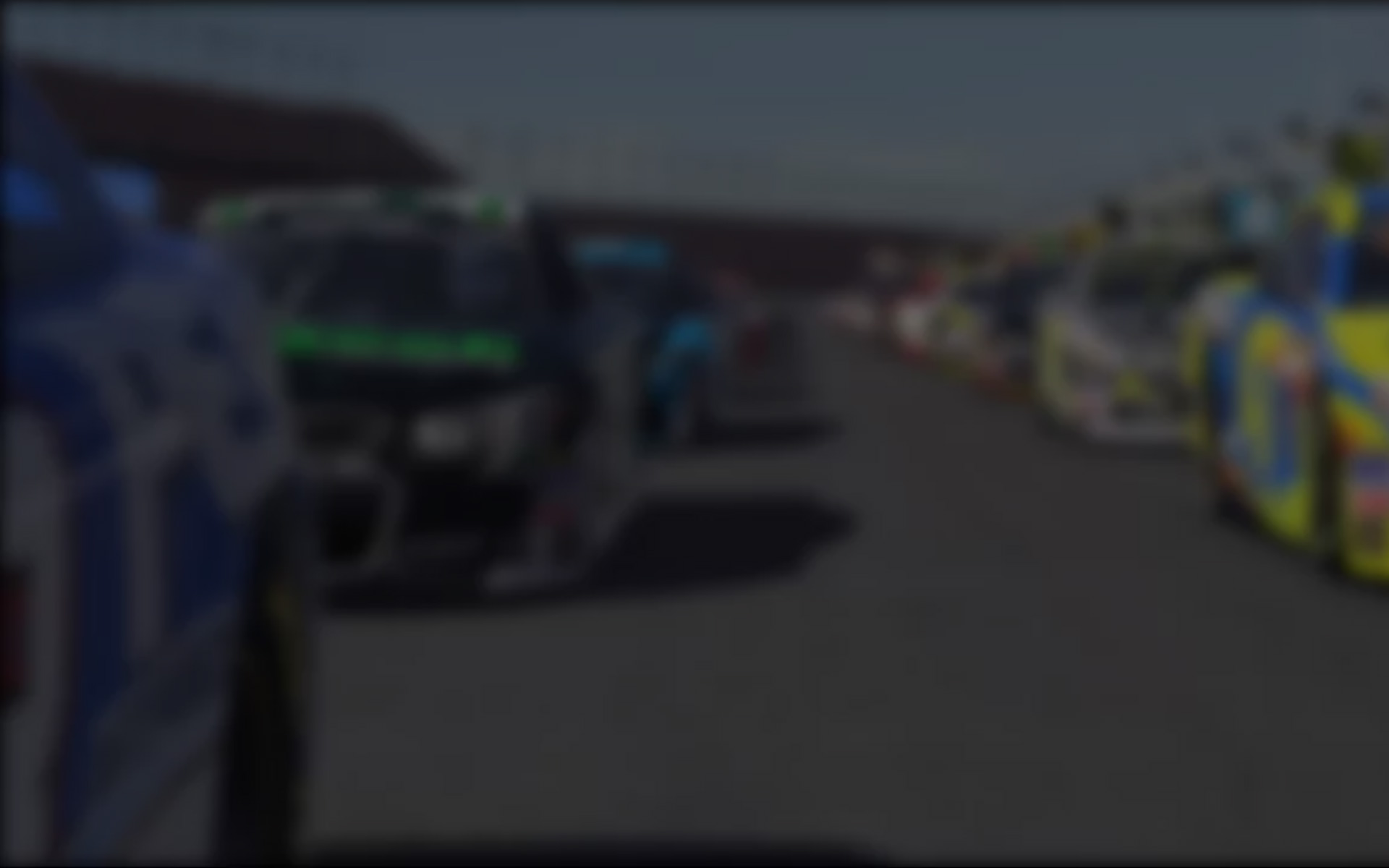 Round 12 of the iRacing.com World Championship Grand Prix Series brought the virtual Williams-Toyota FW31 Formula 1 cars to Japan's Twin Ring Motegi complex, where Greger Huttu continued his rich vein of form to extend his lead in the standings. The Finn has 500 points to his name and now leads his closest rival, Hugo Luis, by 107 marks.
Starting from pole position with a lap time of 1:25.817, Huttu made a perfect getaway, with Redline team-mates Luke McLean and Atze Kerkhof following closely. Just behind, fourth fastest qualifier Luis was immediately demoted when Jake Stergios powered around the outside of Turn One to snatch the position.
As the first lap progressed, Huttu and McLean launched a mini-breakaway, but the second placed car's runners-up spot was short lived, as the Australian dived into pit-lane on Lap Three to serve a penalty. This left the chase of the leader to Kerkhof, Stergios and Luis, who were now five-seconds behind. By Lap 10, the field had strung out, with the top-four occupied by Huttu, Kerkhof, Stergios and Luis respectively.
When Huttu headed to the pits for his scheduled stop on his twenty-second circuit of the 2.9 mile course, his lead had grown to 18 seconds. After taking fuel and tyres, the current World Champion rejoined behind Kerkhof, who pitted four laps later, leaving the one-stopping Stergios on his tail. Undeterred by the attention of the American, Huttu set about carving out a bigger lead, whilst Stergios pushed on in the hopes of holding his second spot once everyone had completed all their stops. When Stergios did take service on Lap 35, he crucially rejoined ahead of Luis then, over the ensuing laps as others stopped, he worked his way back up the order.
Stergios' hard work was rewarded when Kerkhof rejoined the track after his second visit to the pits on Lap 47, only to see the ineX Racing entry flash past and claim the second spot.
Whilst Huttu cruised to his seventh victory of the 2013 season, Stergios and Kerkhof played-out a battle that continued to the finish line. When Kerkhof had exited pit-lane, the deficit to Stergios was two-seconds, but with fresher tyres, the Dutchman started to reel-in second place. With seven laps left on the board, Kerkhof was on Stergios' tail and looking for a way past. But with three to go, small errors whilst pushing hard blunted the Team Redline pilot's bid for second spot and left him in third at the chequered flag.
"A great result for me." Stergios enthused post-race. "I qualified fifth with a decent lap and was able to overtake Hugo at the start. I was behind the three Redline cars, which were on a lighter fuel load, until Luke had to serve his drive-through penalty. That put me third and I cleared Atze on his two-stop strategy by only about a second and was able to hold him off until the end and finish a personal best second place!"
For Luis, Motegi proved to be a challenging event. After dropping to fourth at the start, he could only watch as the podium positions ahead of him pulled away. With a one-stop strategy planned, the Brazilian was looking at a lonely run to the flag, but the 2011 champion hadn't counted on McLean. Following his drive-through penalty in the early stages, McLean had clawed his way back through the field, before stopping for fuel and tyres on Lap 22. By the time he'd made his second visit to the pits on Lap 44, the Australian was in fifth place and five-seconds behind Luis. McLean pushed, and with five laps remaining hooked onto Luis' gearbox and began haranguing him for the place. Despite traffic, and the sustained attack, Luis was able to keep his cool to hold onto fourth at the line, a half-second ahead of McLean.
Finishing just outside of the top-five, was Rocco Barone. Starting from ninth on the grid, the Italian made an immediate jump of two spots, when Illka Haapala and Fulvio Barozzini collided as the green flag dropped. The Ajira Foracer sim-racer then sat under the wing of Martin  Krönke until he found a way past on Lap 34.
"Before the start I could never imagine to finish sixth just behind some fantastic drivers!" — Rocco Barone
Whilst the sixth-placed Barone broke clear of Krönke, the My3id's entry was falling into the clutches of Mogar Filho. On Lap 37,  Krönke headed to the pits for his only stop of the race, but as he started his first flying lap following service, Radicals Racing's Filho exited pit-lane ahead of him. Filho soon put  Krönke several seconds behind him, and now it was then the turn of Stephen Michaels to launch an attack on the beleaguered German. Cutting Krönke's advantage of four-seconds over the course of 15 laps, the American steered his way into eighth position at the hairpin with 10 to go. Once past, Michaels cleared Krönke by several seconds to sail to his sixth top-ten finish of the season by 10 seconds at the flag.
"On lap 34 Martin went a bit sideways exiting Turn Four and I passed him." iWCGPS debutant Barone shared. "Immediately I built a little gap that was crucial when one lap later I stopped for my first stop that gave me the possibility to stay in front of Martin. Then before the end it was just matter of manage the gap between me and Mogar to hold on my sixth place. I decided to join just to gain experience on this level, it was my first race ever in this kind of amazing competition and honestly before the start I could never imagine to finish sixth just behind some fantastic drivers!"
Andre Boettcher worked his way up from fifteenth on the grid to tenth over the course of the 64 lap race. The German was challenged all the way to the line by Paul Ilbrink, who trailed in his wake for the final third of the race.
With four rounds of the iRacing World Championship Grand Prix Series remaining, Huttu holds a commanding 107 point lead over Luis. Third in the standings is Kerkhof, 43 marks behind Luis, and 73 points ahead of Stergios. As a result of Barozzini's DNF, Michaels is now just 11 points behind the Italian in sixth.
Round 13 heads to Circuit Park Zandvoort in two weeks time, where the action will be broadcast live on iRacing.com/live, with a full report soon after on inRacingNews.com.
---
You may also like...
---