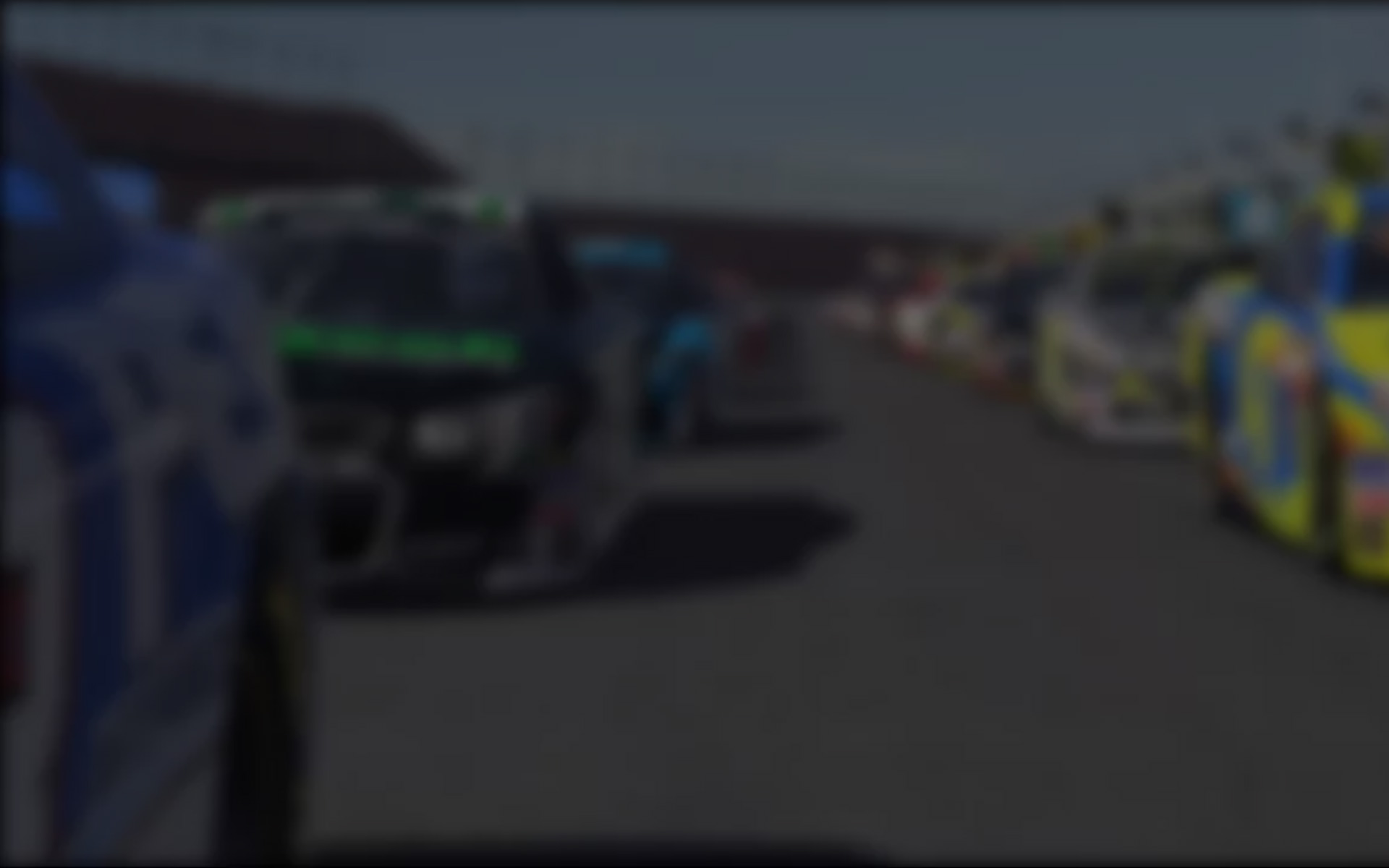 iRacing's 2014 Season 3 recently came to a close. There were a number of impressive battles across all of the series iRacing has to offer. However, if you were one of the 8087 drivers who competed in the iRacing Street Stock Series-R then you know that "impressive" is simply not a strong enough word to describe the title fight that went on all season that sim racing series.
For those that aren't strangers to iRacing, I know what you're going to say. How could this series possibly be associated with a stronger word than "impressive," when it's filled with a great deal of people who have no idea how to drive? The answer is quite simple. As of late, there has been a steadily growing group of drivers, that by choice, race in the Street Stock Series -R  every season . . . their reasoning being that it's a fun car to drive and that there truly is a great group of people in this series. Sure, there were still a lot of races that turned into wreck fests, but these races were in the bottom splits. The top split was almost always a clean race, and it was seldom anything but competitive. On a few different occasions, sim racers who used to run in this series moved back down from their higher license class to race a few times, and they learned the hard way that this series is not what it used to be. In fact, very rarely did these drivers even place in the top five in their races.
Anyways, back to the points race…
The standings were led by a different driver each week for almost half the season until the real title contenders started to show their strength and separate themselves. Week 9 saw Alex McCann (Pennsylvania) showcase a dominating performance at Charlotte Motor Speedway and  take over the points lead from Justin Yee (Northwest). However, unlike the previous points leaders, McCann was well aware of the talent level of his competitors and continued striving for improvement in the remaining weeks of the season.
It's a good thing he did. In Week 10, Randy Heffner (Carolina) proved he was not going to back down as he collected max points at USA International Speedway which tightened the standings immensely. Heffner was not the only driver making a late season push. Street Stock veteran, Miroslav Juricek (Central-Eastern Europe), decided he wanted to take part in the title fight. Juricek was in contention all season but, thanks to a win in the final week, he surpassed Heffner for second place in the standings, bringing his point total to 946. Back in Week 9 this would have been enough to give Juricek the points lead. However, while this was going on Alex McCann was driving the wheels off his car in Weeks 11 and 12 to add as many insurance points to his lead as he could.
"I had one goal in mind which was winning the championship." – Alex McCann
The series made a return visit to Charlotte Motor Speedway in Week 11 and McCann was spectacular again in the SOF race, leading every single lap to earned 142 points. The next week at USA International he grabbed 131 more points to pad his lead. A perfect example of finishing strong, McCann collected an unprecedented 273 points in the final two weeks of the season, completely extinguishing the hopes of the hard-charging Juricek and Heffner.
Wrap Up:
To get an idea of just how competitive this series was we can take a look at the record of  championship runner-up Juricek. He competed in 15 races and was victorious in 13 of those starts.
As for the series champion, McCann won 36 races and showed the determination to run in the SOF race all the time.
"My rookie season I wanted to win as much as possible so I entered any race that I could," he said, "but coming into this season I had one goal in mind which was winning the championship.  I knew that meant I would have to sacrifice all the opportunities of easier wins and focus on placing very high in the strongest race every week, and it worked out.  It was very stressful at times, no doubt, but it was all worth it."
Heffner ended up third in the standings with 903 points, duplicating his efforts from last season. Spencer E Burns (New Jersey) took fourth place with 888 points and 17 wins, while Stan Culpepper (Texas) rounded-out the top five with 91 wins in his 198 races entered. I would like to congratulate everyone on a great season and Alex on his title: it was an exciting series to watch, and hopefully the quality continues to improve.
---
You may also like...
---