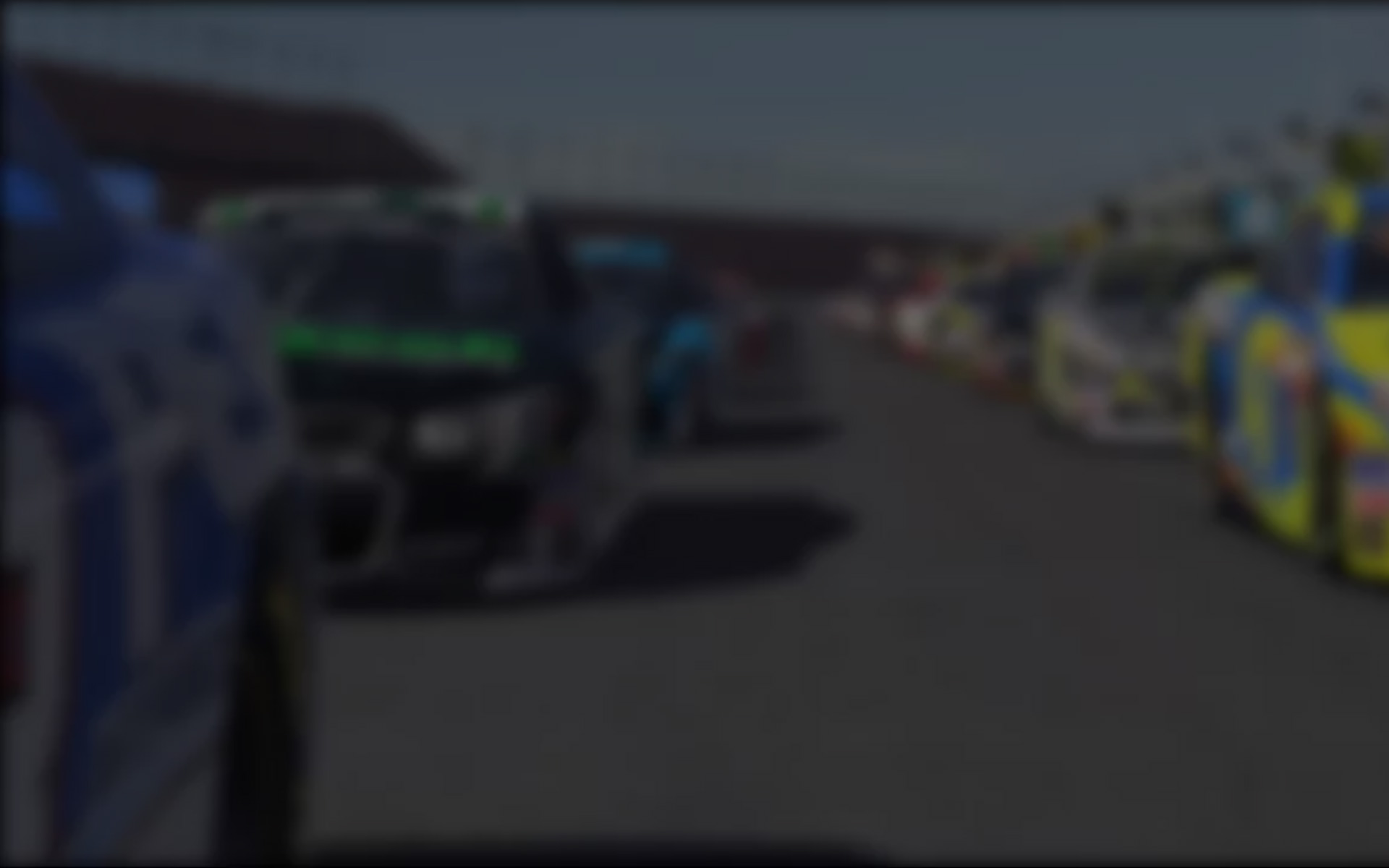 The first round for 2012 Season 4 of the iRacing.com V8 Supercar Championship presented by BigPond took the teams and drivers to Road America for a challenging and fuel-saving 18 laps. With new sponsors and teams coming to play in the series, this is setting up to be an amazing season.  Two of the biggest names in the series changed teams during Week 13 with Season 1 champion Richard Hamstead moving to TTL and Rens Broekman, coming back into the championship and joining XSG Motorsport.
Season 3 champion Madison Down continued where he left off by taking pole position for the first main race for S4, while championship runner-up Justin Ruggier would start from second. Hamstead in his new team replete with new sponsor in2simgear found himself sitting in third place with Scott McLaughlin joining him on the second row in fourth. Also in new colours, Broekman started fifth beside Joshua Muggleton. John Emerson and Curtis Chippeway shared the fourth row ahead of Vail Riches and, in brand new colours, Shaun Kelly now running the V8SFG scheme rounding out the top 10.
When the lights went green it was Down getting the jump on the rest of the field and leading the way into Turn One.  Unfortunately for Emerson, his clutch expired on the start line and his Ford Falcon remained stationary, making for one of the messiest starts to the year with at least 10 cars sporting panel damage and four drivers out of the race before the first turn.
Still more action was in store in Turn One itself as, due to the damage sustained on the start line, Troy Cox it turned heavily left into the side of Kelly and ended both of their days.   To make matters worse, after losing control Cox clipped the rear of his TT-R teammate Cal Whatmore turning him around in the process.  Luckily no physical damage was done and Whatmore returned to the race, albeit well down the order.While all this beating and banging was going on down back, Ruggier had made a slow start.   After losing a position to his team mate McLaughlin, he also lost another to Hamstead in Turn Two before slotting back into fourth place.
Down and McLaughlin proceeded to pull a slight gap over Hamstead by the middle of the race, with Ruggier another few seconds back in fourth with Muggleton in pursuit. Chippeway and Broekman where still going at it for sixth while Riches was sitting a second back in eighth.
A few mistakes from McLaughlin allowed Down to pull out to a two second gap in the second half of the online race.  Also Chippeway and Broekman would also go side-by-side down the main straight, allowing Riches to close up behind Chippeway. Through Turn One a little contact between Chippeway and Broekman ensued, allowing Riches to move up into seventh and try to get past Chippeway who seemed to be holding the group up a little.
Lap 11 saw Riches make a late move down the inside of Chippeway into ?  After a lurid moment on entry, Riches slid into the rear of Chippeway and only a great save by Chippeway enabled him to avoid a spin, although he lost two spots to Riches and Broekman.  The start of the following lap saw Muggleton make a move down the inside on a fuel-saving Ruggier even as McLaughlin gradually clawed his way back to Down's rear bumper.  Sure enough, Lap 13 produced the only lead change of the race as McLaughlin made his move on into the final corner.  Down didn't give up easily, and the pair ran side-by-side up the main straight and through Turn One before McLaughlin cleared Down into Turn Two.
And that's the way it would stay, as ANZ Motorsport's McLaughlin started the new season off with a bang and took an early championship lead. Down had to settle for second place with Hamstead rounding out the podium in third place, as the top three where covered by a little over a second at the finish.  Muggleton held-off a hard charging Ruggier to claim fourth, while Broekman came home  sixth ahead of Riches. Samuel Collins took an eighth place ahead of Chippeway while Whatmore capped a fine recovery drive with a 10th place.
Richie Stanaway, Marty Atkins and Simon Black rounded out the drivers who finished on the lead lap with Benjamin Rothberg and Cox both a lap down while Carwyn May was the last driver to finish. The drivers who DNF'd during the race included Mitchell Abrahall, Shaun Kelly, Scott Fountain, Dylan Carroll and John Emerson.
Top Five Drivers – Championship Points – Overall
1.    Scott T McLaughlin – 277
2.    Madison Down – 263
3.    Richard Hamstead – 249
4.    Joshua Muggleton – 235
5.    Justin V Ruggier – 227
Split Two Winner: Brad Ryan
Split Three Winner: Timothy Hancock
Split Four Winner: Desmond Hallam
Split Five Winner: Rob Leete
You can watch the full race replay on youtube by click here or as broadcast by v8sonline.com.au
---
You may also like...
---