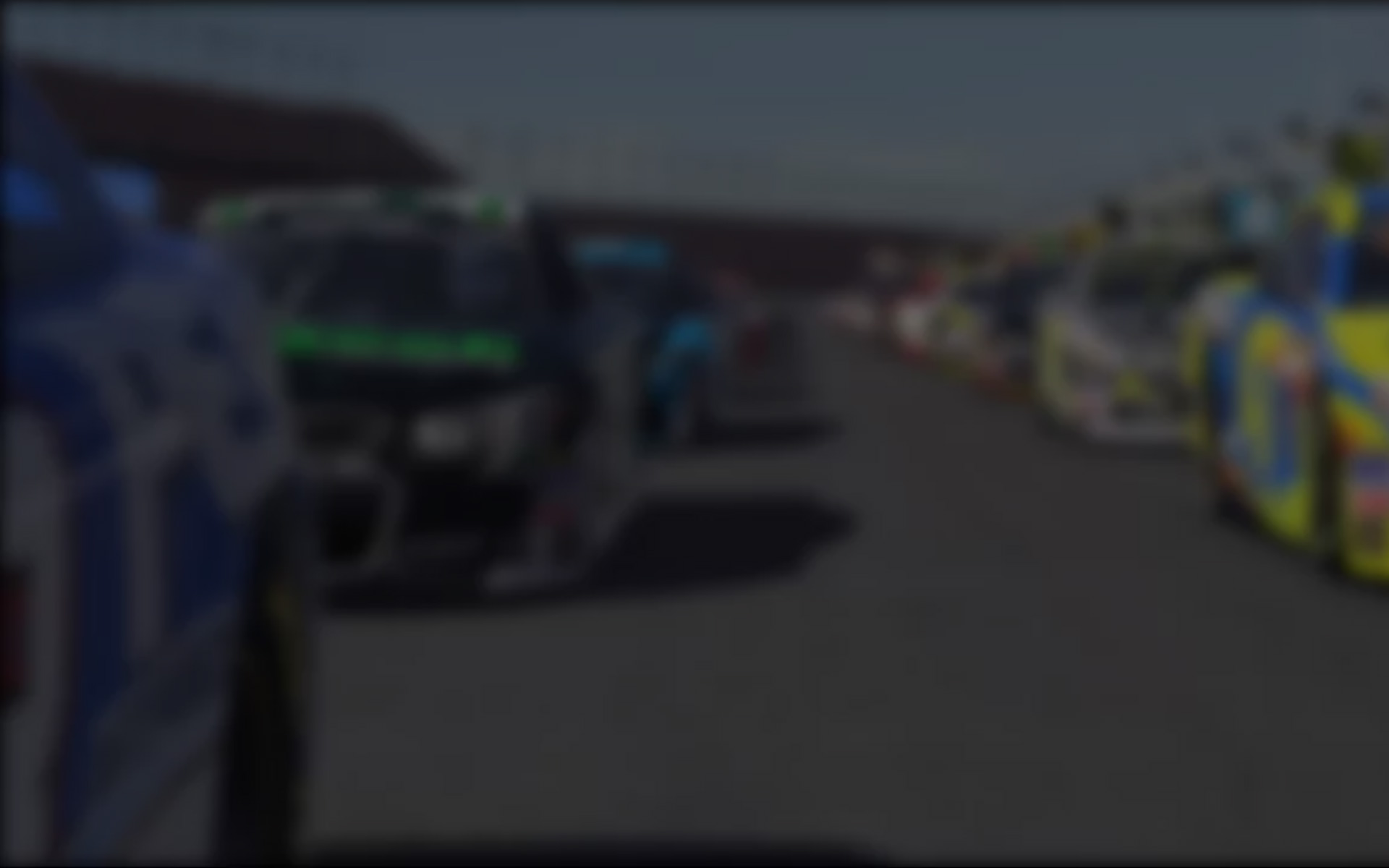 Round 3 of the iRacing.com V8 Supercar Championship presented by BigPond visited Sonoma Raceway. With Scott McLaughlin dominating the first two rounds the question was whether he could continue his good form.
Qualifying was led by Madison Down all the way 'til the final session when the championship leader took over the top spot with a 1:13.847, edging Down's 1:13.898. Richard Hamstead would start third with a 1:13.940 with Justin Ruggier .014 behind. Rens Broekman and Mitchell McLeod took the third row ahead of Vail Riches and Brad Ryan on the fourth row with Joshua Muggleton and John Emerson rounding out the top 10.
When the lights went green it was McLaughlin leading the field into Turn One while Down slotted into second ahead of Hamstead and Ruggier. For the third time in as many weeks there was a big Lap One wreck which for Dylan Carroll would make him three for three and the most unlucky sim-racer this season to date. The wreck started when McLeod slid wide into Broekman, leaving Ryan with nowhere to go but into McLeod.  Muggleton tried to take avoiding action but just got into the back of Ryan, unleashing the dreaded 'concertina effect:' Riches checked-up and got hit from behind by a helpless Christopher Osborne who had been hit from behind himself . . . and it went downhill from there.   With everyone else started checking-up Emerson got hit from Carroll and then Carroll got hit from behind by Corey Slade.
With the Lap One crash out of the way the drivers settled down into a rhythm for the next few circuiuts.   On Lap Five however, Down's computer locked-up and shut down, forcing him to retire from the race.  The following lap saw Ruggier make a late pass down the inside of Hamstead into the final corner to make it an ANZ 1-2 up front.  Hamstead would try to come back at him with a late pass into Turn Two but got into the side of Ruggier instead, damaging his TTL Falcon in the bargain.  The action continued when, on Lap 11 series newcomer My3id's Aleksi Elomaa made a pass on the inside of Samuel Collins at the final corner but tagged and "turned" Clayton Brooks in the process.
The battle for the top five spot was alive for much of the race between Osborne, Kelly and Riches before Riches got in too deep into Turn Five and made contact with Kelly, sending him around.   Sportingly, Riches waited-up and redressed the position with Kelly and both would continue on to finish the race.
Both Emerson and Broekman made very strong comebacks after the first lap accident, but a mistake by a lapped car on Lap 23 cost several drivers running inside the top 10.   Rafal Kucharzyk got back on the gas a little too quickly after running off track while letting the lead lap cars by, spun onto the track and collected Broekman, Slade and Petteri Kotovaara.
But no one would be able to threaten McLaughlin taking his third main race victory for the season and capping of a perfect start to the season, while Ruggier came home in second place to complete an ANZ Motorsports 1-2. Hamstead held- off Muggleton to take third place with Osborne rounding out the top five and earning his first top five in a top split in the CarsRus Racing Team.
Kelly took sixth position ahead of Riches in seventh with Emerson coming back from 19th place to finish eighth ahead of Cal Whatmore, Kotovaara, Broekman and Marty Atkins.  Simon Black, Carwyn May and Aleksi Elomaa would rounded-out the top 15 with Clayton Brooks, Samuel Collins and Richard Hunter 16-18 and the final guys on the lead lap.  Slade and Kucharzyk finished a lap down while Brad Ryan was three laps down in 21st and Down was 10 laps in P22 down after his computer failure. Mitchell Abrahall, McLeod and Carroll all retired from the race.
Top Five Drivers – Championship Points – Overall
1.    Scott T McLaughlin – 827
2.    Madison Down – 760
3.    Richard Hamstead – 759
4.    Justin V Ruggier – 750
5.    Rens Broekman – 671
Split Two Winner: Matthew E Hill
Split Three Winner: Colin Boyd
Split Four Winner: Andrew Cooper
Broadcast done by the crew at www.v8sonline.com.au
You can watch the replay here
---
You may also like...
---