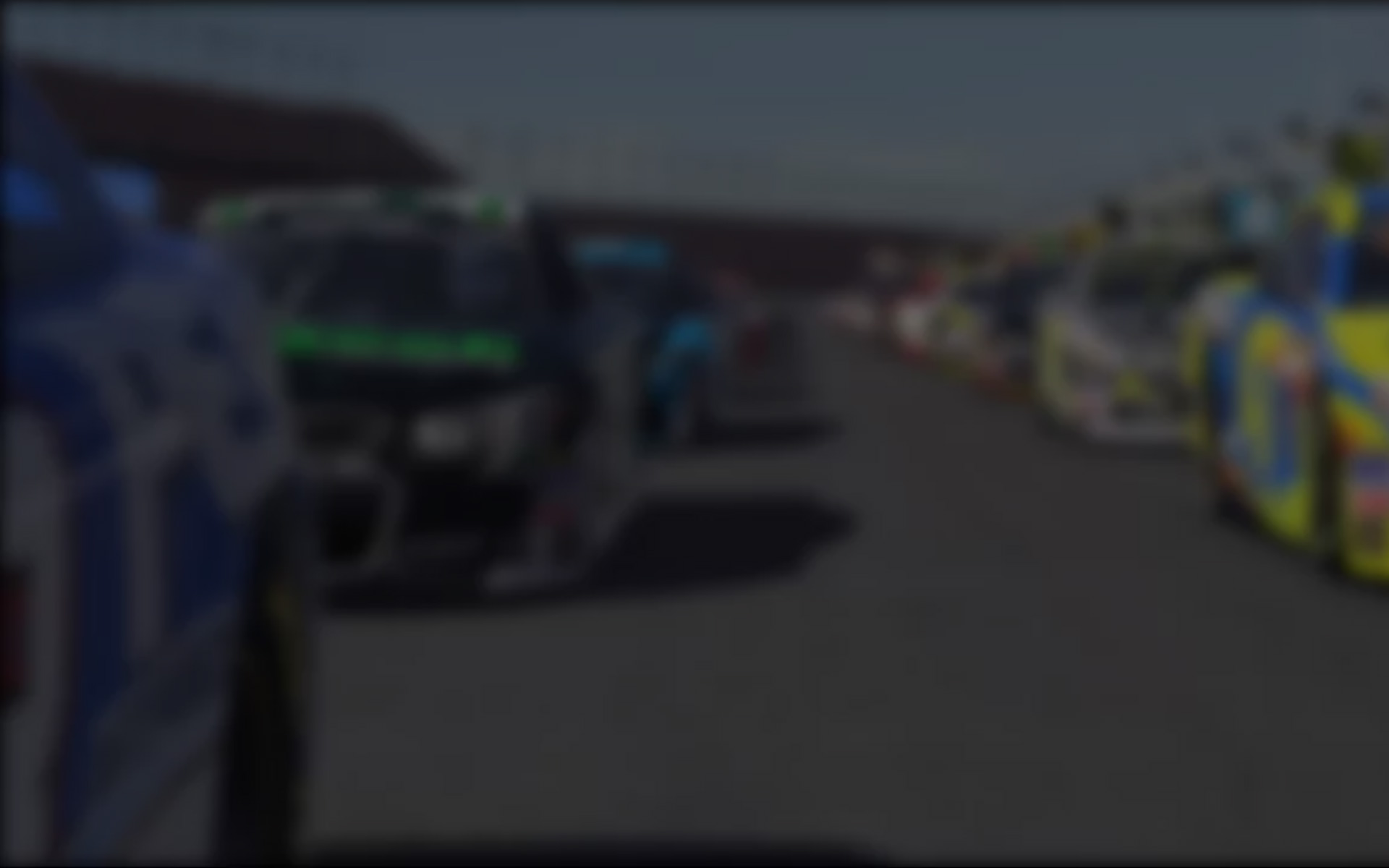 Week 2 of the Classic Lotus Grand Prix Series was held at the Road Atlanta course in Georgia, USA. Following last week's highly successful race at the Circuit of the Americas, we saw 45 cars register for the race this week! That's a tremendous number, and it caused organizers to arrange for nine warm-up races during the week, and split the main race into two main events.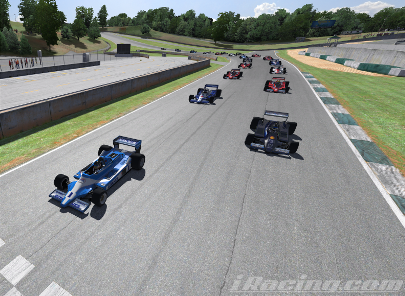 Ligier's Nuno Moreira led the parade with a pole-position qualifying time of 1:11.058, followed closely by Sachs' Michel Dudognon at 1:11.261. The slowest qualifier timed a lap at 1:15.724.
Series leader Moreira couldn't prevent Dudognon from taking the lead, ceding first place in the seventh lap to the Frenchman. Worse, Moreira was unable to complete the race thanks to a run-in with Roger Andersson's car on Lap 27.  Meanwhile, Dudognon was clearly the fastest car of the pack, extending his lead each lap over second-place finisher Matt Pawelski of the Brabham team.
Ferrari's Sam Dobie and Ligier's Daryl van der Geer indulged in some tight sim-racing from Lap 7 to Lap 38, maintaining a gap of one to three seconds throughout! And they did that without one off-track incident.
Our second race saw Walter Wolf Racing's Juho Raina run a flawless race from green light to checkered flag. Teammate Arto Ihamäki was close behind for the first 20 laps, until his steering column broke loose coming out of Turn 10 and he had to exit the race. ATS' Jack Hinchman, marking his return to Lotus 79 racing this season, managed to climb from his 12th-place start to finish fourth and improve his reputation and confidence.
Michel Dudognon took the checkered flag in the first split race, also recording the fastest-lap time of 1:11.902. He was followed on the podium by Matt Pawelski, just eight seconds behind, and Elf's Andrea Ventura another 12 seconds later. The second split saw a podium comprising Raina, Merzario's Dick Hemdahl, and Copersucar's Mark Fisher. Congratulations to the winners, and on to the next race!
Two weeks into our series, we see Matt Pawelski in the points lead, closely followed by Andrea Ventura. Nuno Moreira, Sam Dobie, Marko Kiikka of Walter Wolf Racing, and Brabham's Bill Fraser are fighting closely for the third to sixth spots in the championship leaderboard. There are a lot of up-and-coming new drivers in the series as well, making this one of the most exciting seasons ever for the Classic Lotus Grand Prix!
See this race's action on YouTube! And, join us next week as the racing goes to the other side of the globe. We are racing in Australia, at the famed Phillip Island Circuit. Follow the action live on GripTV!
---
You may also like...
---