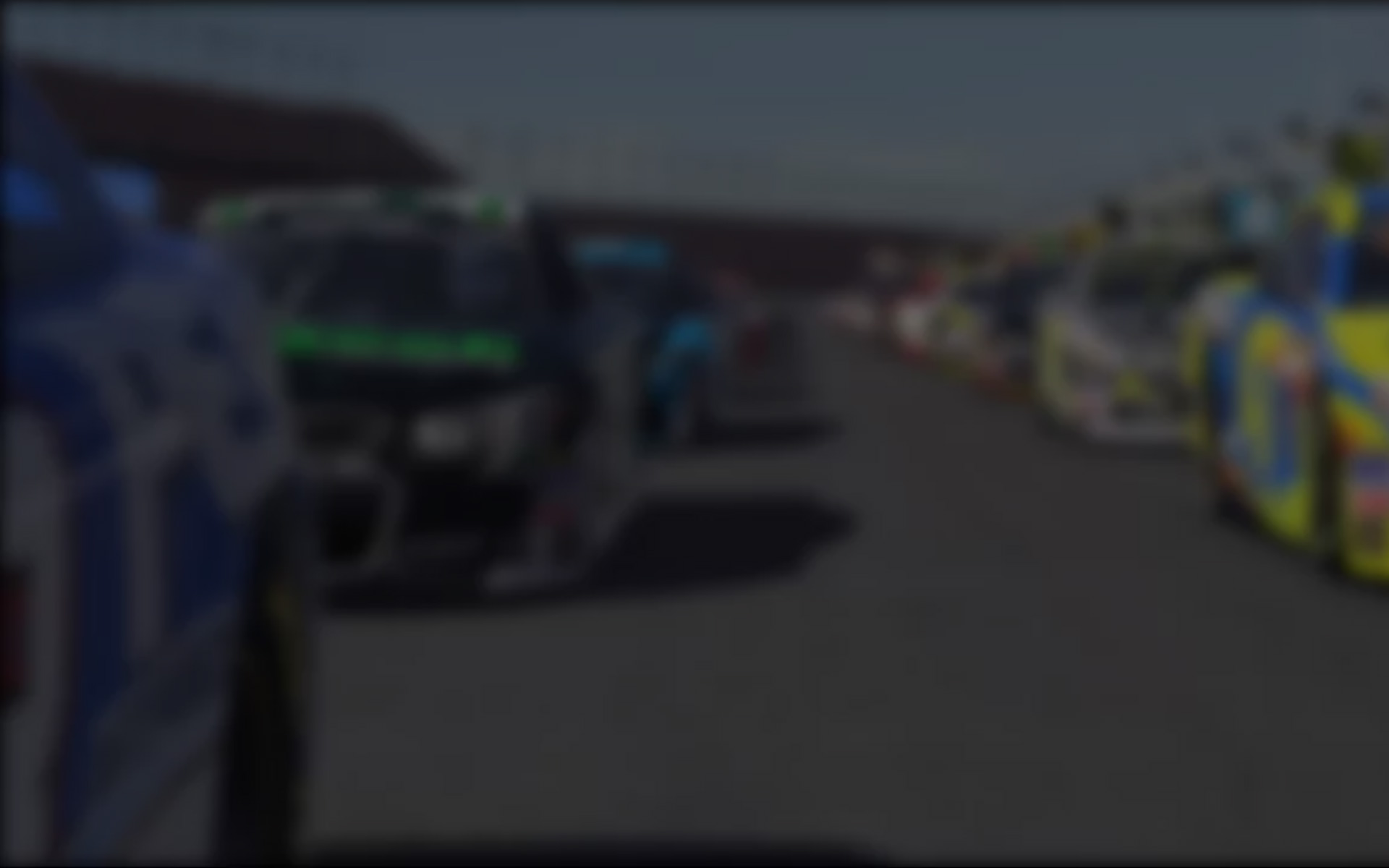 Week Four of the NASCAR iRacing.com Class B Series took sim-racers to the high banks of the Daytona International Speedway.  To be successful at Daytona, drivers needed to find the right partner to make their way to the front of the field  . . . and stay there . . . risking everything to be called a winner at Daytona.
With most of the regular drivers taking the week off at the restrictor plate track, a whole new crop of drivers had a chance to lay their claim to fame.  Ashley Miller (Carolina) would collected 306 total points for the week, the most of the 1,358 sim racers who took to the track.  Tom Moustakas (New York) with 296 starts would come home second in points for the week ahead of David L. Brown (Georgia) with 284 points followed by Malik Ray (Carolina) and Matthew Largen (Virginia).
Mike Burnell and Tony Oldham made the most starts for the week with 34.   Burnell also picked-up five wins during the week, the most of any competitor.  Chuck Earnest started from the pole position 15 times, besting Burnell by five in that category.
Steve Llewellyn claimed the overall pole for the week with a lap of 48.973 seconds time, just two ticks quicker than Michael Whitehead2's 48.975 second lap.  Arthur Lucas, Helge Gravemeyer and Ryon J Poole rounded-out the top five for the week.
As the Daytona International Speedway recedes in the mirrors of the iRacers' virtual haulers, Simon Crochart still sits on the overall points standings with 1013 points.  Alex Scribner sits second, 136 points out of the lead, with Brandon Coppinger third followed by David Cater and Ashley Miller.
The iRacing.com Class B Series heads to the valley of the sun, the Phoenix International Raceway for Round Five of the season.  Find out next week if anybody can close in on Crochart, only on inRacingNews.com.
---
You may also like...
---