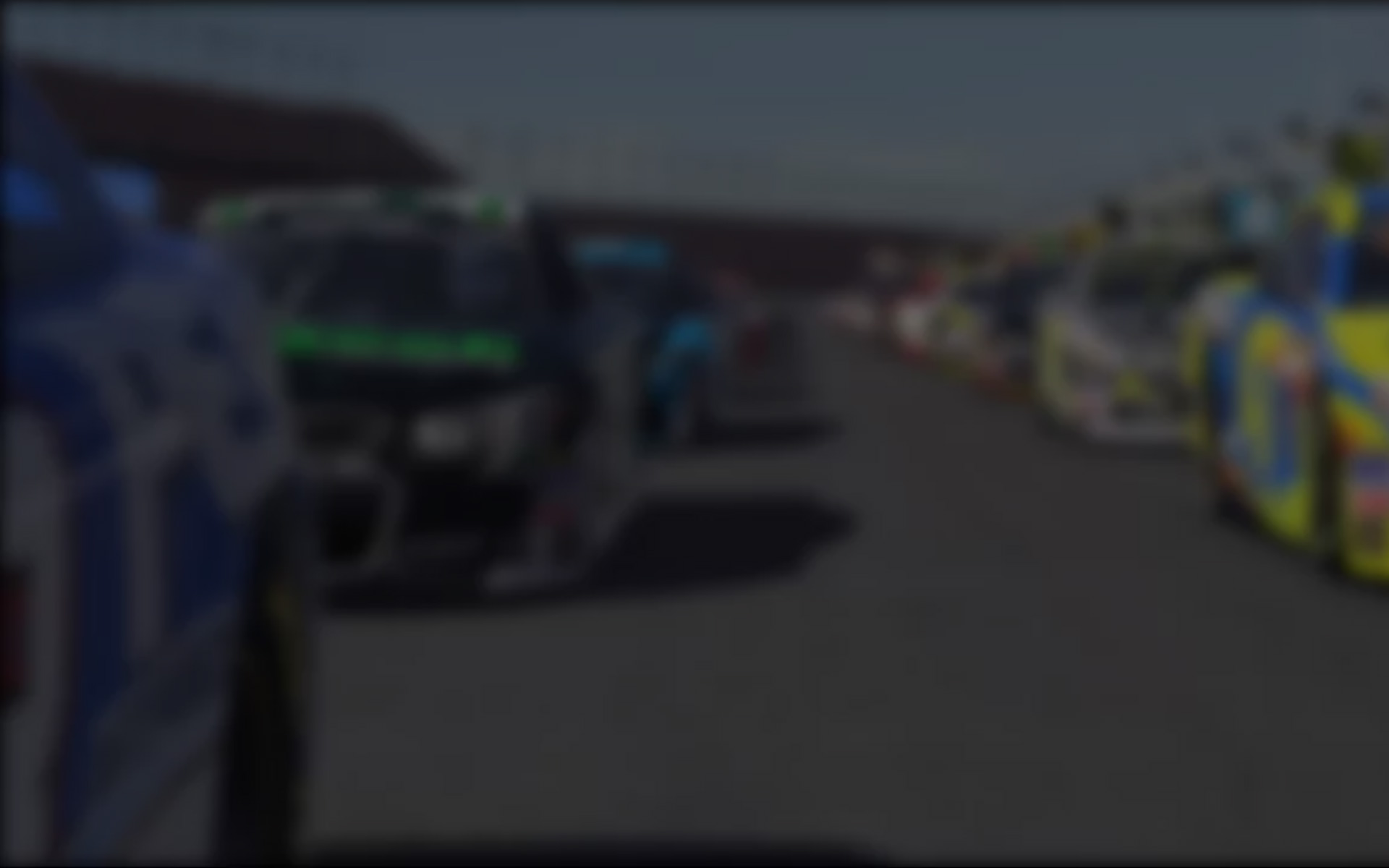 Three races remaining.  45 points separating Marc Mercer from Blake Townend.  253 corners from lights-out to checkered flag.  Mount Panorama Circuit in Bathurst, Australia could be the place where Mercer clinches the championship.  With his current lead all he needs to do is outscore Townend by six points, and not get outscored by Wojciech Swirydowicz, to put the nail in the coffin since those two are the only other competitors with a mathematical chance of winning still.
In qualifying Swirydowicz grabbed pole with a 2:30.321 ahead of Mercer, Townend, Wojciech Rabsztyn, and Sebastian Job.  As the cars lined up and started to rev there was an immediately visible gap in the grid where Townend's black and red F2000 should have been, and as the lights turned green it became painfully obvious that technical difficulties had forced the sim-racer to start from the pit lane.  This meant the weight of the championship would rest entirely on the shoulders of Swirydowicz who would need to get nine points more than Mercer unless something catastrophic happened.
The opening lap was full of position changes as Job struggled under braking and had to deal with a corner cut warning while Rabsztyn showed impressive pace, grabbing positions from both Mercer and Swirydowicz to take P1, thus leaving the two championship contenders to deliberate P2 as a duo.  Lap Three and Swirydowicz broke away from Mercer and even managed to take Rabsztyn for P1.  Tom Ward was also on the move as he grabbed P3 from Mercer after starting P6 on the grid, but it wouldn't last long as unknown issues forced his car into the barrier and out of the race entirely.
After Swirydowicz took the lead he built himself a nice little gap, but Rabsztyn refused to give up and closed him down.  By Lap Five the two Wojciechs were trading punches and positions, sometimes more than once before crossing the Start/Finish line again, giving Mercer the perfect opportunity to get on the offensive (and with Simon Povey not far behind).  When Rabsztyn took a bit too much curb and got some oversteer Mercer was primed for attack and grabbed P2.
For several laps Swirydowicz was the head of the snake, leading the quartet of cars through the twisting mountain road, running in close formation as usual.  Rabsztyn eventually got a good enough tow on Lap Nine to overtake Swirydowicz for the lead and even pull out a gap, while Povey's contact with the barrier meant a podium was no longer likely.
Fortunately for Rabsztyn, Mercer and Swirydowicz were so enamored with one another that it was a breeze for him to pull out the largest gap a leader enjoyed during this race, and on the last lap of the race to boot.  Final lap and Mercer tried a move around the outside of the final corner, managed to get a good exit, and grabbed P2 and in the process became the 2014 Season One champion while Rabsztyn became the sixth different winner out of ten races.
Povey managed to limp home to an impressive P4, with Marcus Hamilton just behind, while Townend retired in the first half of the race after possibly the worst (and unluckiest) start he's likely to ever experience.  Swirydowicz capitalized on Townend's DNF though and moved up into second in the championship with Hamilton in fourth.  The full race with commentary can be watched here:  https://www.youtube.com/watch?v=5iAlASpZoI8
---
You may also like...
---