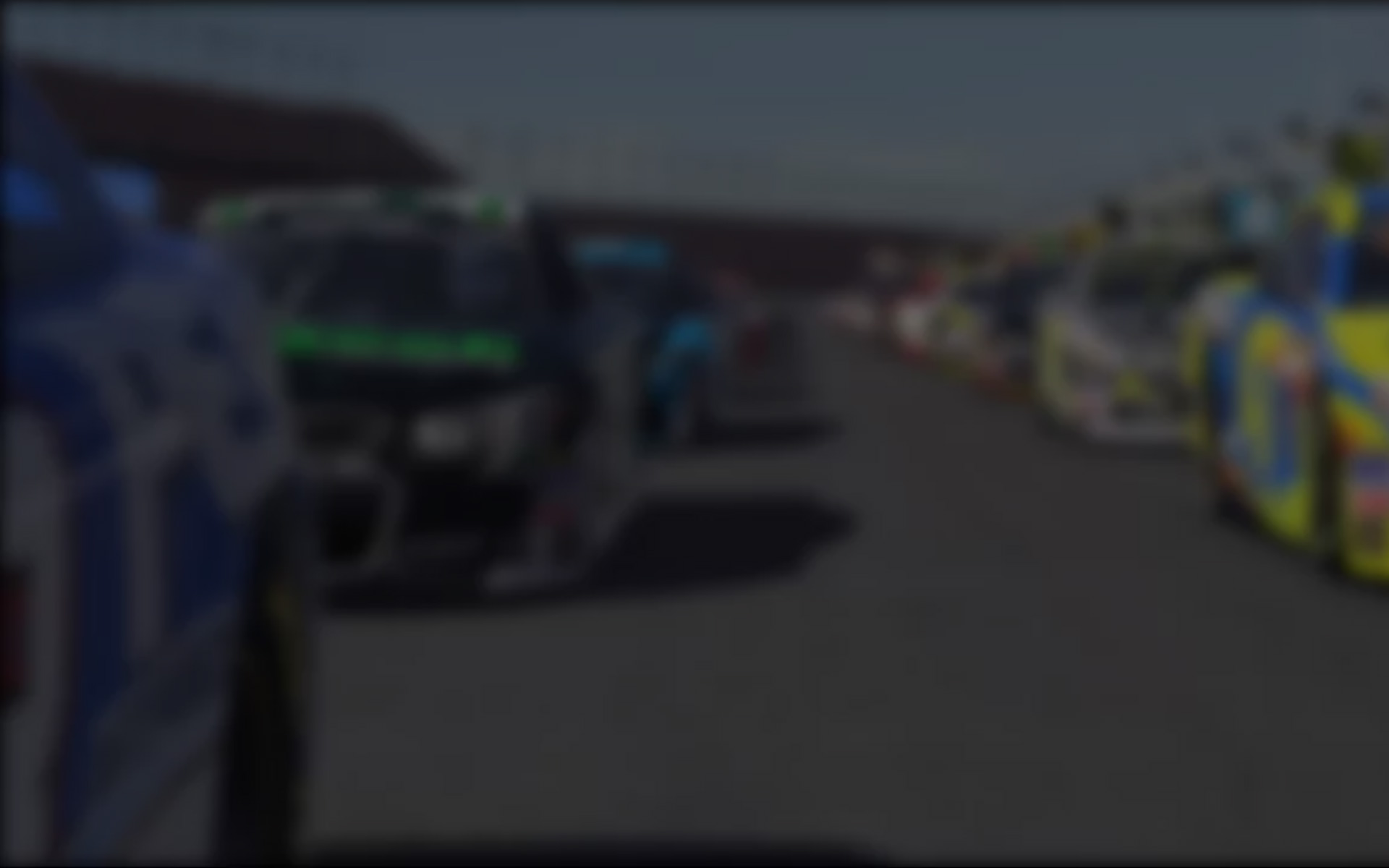 Round 10 of the Classic Teams Championship brought the teams and drivers to the "new to iRacing" circuit of Zolder.  Situated in the Flanders region of Belgium, this circuit proved to be one that was deceptively hard to master. The multitude of chicanes proved tricky and as the pressure of the CTC reaches its climax, cracks showed.  That pressure is unlikely to reduce next week when the field moves to the bucolic and challenging Virgina International Raceway but, back at Zolder, many drivers struggled to get to grips with the chicane strewn circuit.
In all 100 drivers took on this tricky challenge with nine of them registering wins, of which Kurt Incledon and Darrin Vouch both registered two wins from two starts.  Gerben Bervoets registered four starts with several other sim racers taking three green flags but only one, David Jaques, led a field home. Jaques took a single win and a second top five from his trio of starts.
Unfortunately for the Ligier drivers, Jaques only netted 167 points in the drivers championship on the week, resulting in him losing ground to Kalle Ruokola (191 points) and returning Ferrari driver Gernot Fritsche.  Although Frische's 203 points took him seven points clear of the erstwhile leader, his wasn't the highest score of the week as Williams driver, Henri Salminen scored a massive 227 points at Zolder.
Other drivers failed spectacularly, showing just how tricky this scenic and beautiful track is. Ligier's Mark Bird was unable to backup Jaques' solid showing, witness two DNFs and a mere 23 point score, while Gimme Lavecchia was another regular 100+ scorer to fail to score well.
Scoring last season met with a computer glitch, resulting in a couple of spectacular points rises this week. One such driver was Brabham's Michael Schmidt gaining 18 places after two solid scores including a season's best 156 points at Oulton Park.
Incledon's duo of wins backed up 94 points at the previous round to gain 12 places while solid points gave David Azevedo 11 places gained up to 30th overall.
Most drivers now have eight points scores registered, but it's still hard to predict a lot of final positions in the drivers championship, and the same can be said of the teams championship.
Ligier's poor Zolder score held them at 267 points, allowing ATS to close the gap slightly to within 12 points of the leaders; The early season leaders must be looking over their virtual shoulder, however, as Scuderia Ferrari recovered from their previous non-score with a week's best 37 points to rocket them to 251 points.
Unfortunately for the Prancing Horse, the aforementioned computer glitch means that despite such a good score, overall, they find themselves in fourth place. At Oulton Park, Williams scored a superb 44 points and in combination with a solid 25 the battle for second overall is wide open as the three teams are separated by just FOUR points!!!
Ferrari were the only team to top 30 points but RAM Tit-Bits came in second for the week with 29, a score that launched the Aurora team up four places to sixth overall and into first place in the Aurora battle.
So two races to go and there is still everything to play for.  In the drivers championship Fritsche is once again being pushed hard for top honors while the teams battle is arguably even more intense.
Appropriately, the field now moves on to VIR this week for the longest, most challenging, track in the whole season.
Images courtesy of Kalle Ruokola.
---
You may also like...
---