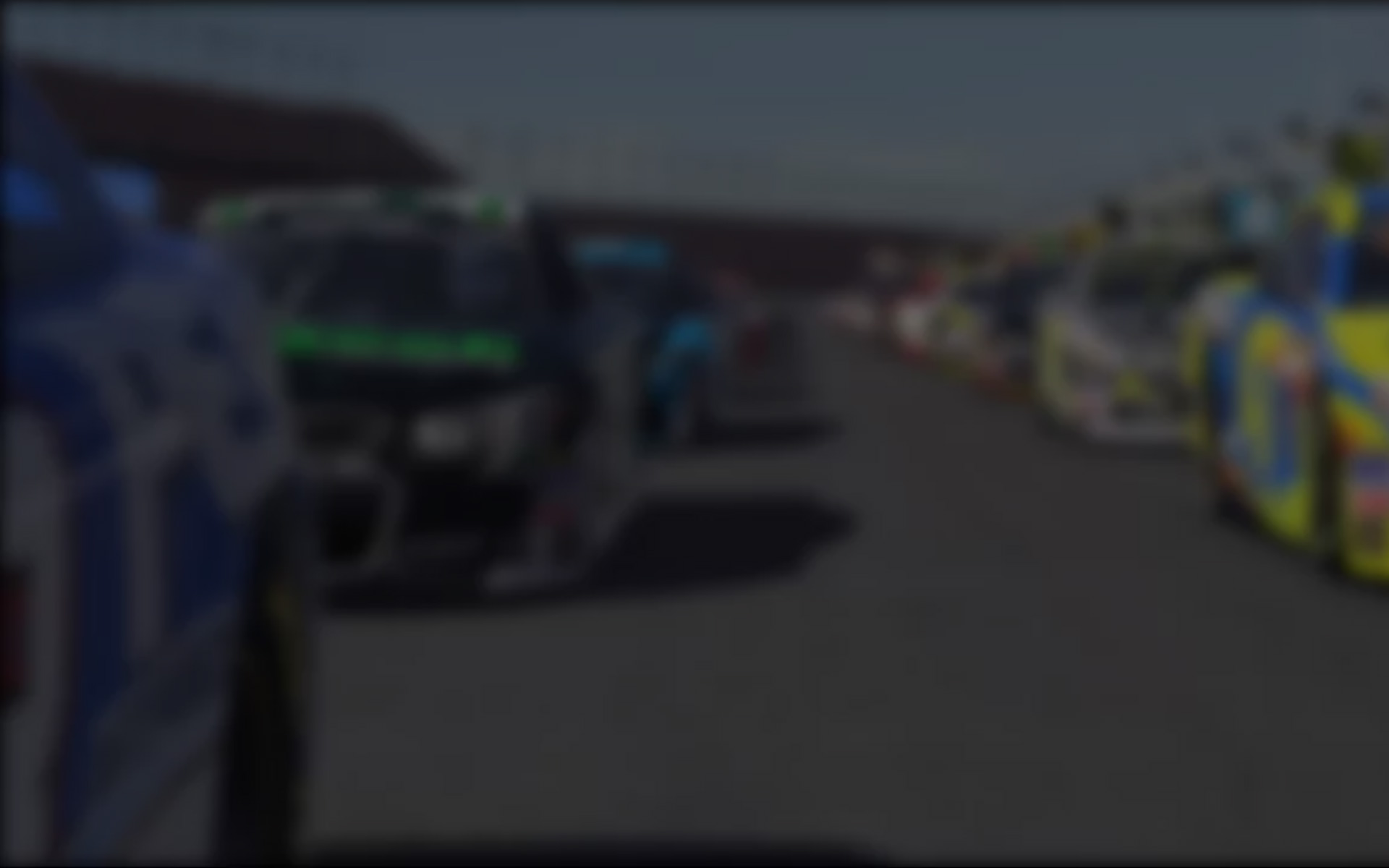 Mazda Raceway Laguna Seca has always been a favorite among sim-racers and Week 2 of the iRacing.com GT3 Challenge Series was no exception. Many road-racers have strong roots to this track as it's where many (including myself) began their own epic sim-racing adventure. Taking to the signature track with the newly-balanced McLaren MP4 12C, drivers from all over the world are once again finding themselves in victory lane with this iconic supercar from the UK.
A popular track by all accounts, participation at Laguna was high this week with a total of 1435 different drivers participating in races.  Predictably, some found ruin before they reached the treacherous Andretti Hairpin (aka  Turn Two). Others, however – including several Pro/World Champion (WC) drivers – maneuvered their virtual vehicles with precision and control as they repeatedly found victory throughout the race week. By the end of Week Two, iRacing.com World Championship Grand Prix Series driver Rocco Barone of Italy had surpassed all to come out on top.
Driving his McLaren MP4, Barone raced a total of three GT3 races this week and skillfully won them all after starting on the pole in all three as well. Finishing the week with 254 championship points, Barone's main points draw came from a race with a Strength of Field (SoF) of 3996 where he also set the fastest lap of the race with a 1:19.922.
Pole position, race win, fastest lap…I do believe that's called a hat trick!
Adding to his race week resume, Barone also led every lap of the race and completed the event with over a nine second gap to the next car. Last week, Barone finished sixth overall. This week, however, was his for the taking. As Laguna Seca proved to be a solid run for Barone, we fully expect to see more of him in the near future.
Taking the second step of the podium for the Week 2 GT3 Series is German sim-racer, Jörn Jens. Also a McLaren driver and Pro/WC driver, Jens started in four separate GT3 races during Week 2. Achieving victory once, Jens was able to keep his McLaren in the top-five for all of the events after starting on the pole twice. Finishing in second to Barone in the SoF race listed above, Jens brought home a total of 242 championship points for the week. A step up from last week where Jens finished one spot below Barone in eighth, this week will indeed help out with any championship efforts which he may be planning early on in the season.
Claiming the final step in the podium is Finnish driver, Klaus Kivekäs. In a bit of relief for all of the non-McLaren drivers, Kivekäs is the first driver to put a car other than a McLaren on the podium so far this season. Driving his BMW Z4, Kivekäs raced in a total of six GT3 races during Week 2, found victory four times and managed to finish the rest in the top-five. Completing the week with 238 Championship points, Kivekäs participated in a race with a SoF of 3954 where he started and finished in second only being beaten by Barone. Although this is Kivekäs's first week in the GT3 series this season, we fully expect him to make his presence known throughout the remaining 10 weeks.
Congratulations to our Week 2 winners!
As Week 2 winds to an exciting close, drivers now look to the west (waaaay west) from Laguna Seca as they travel overseas to Japan for 30 minutes at Twin Ring Motegi using the East configuration. A debut performance at Motegi for the GT3 Challenge Series, the East configuration features 11 different turns over the course of 2.11 miles of racing surface. With many drivers now looking to the McLaren as a primary car choice, will we continue to see the dominating performance of this former underdog? Or will another new face to the GT3 weekly podiums put the RUF or the BMW back on top? This season's been full of surprises so far and Week 3 at Twin Ring Motegi promises us more close sim-racing action!
Be sure to follow iRacingNews as we continue our coverage of the 2014 Season 3 iRacing.com GT3 Challenge Series!
---
You may also like...
---