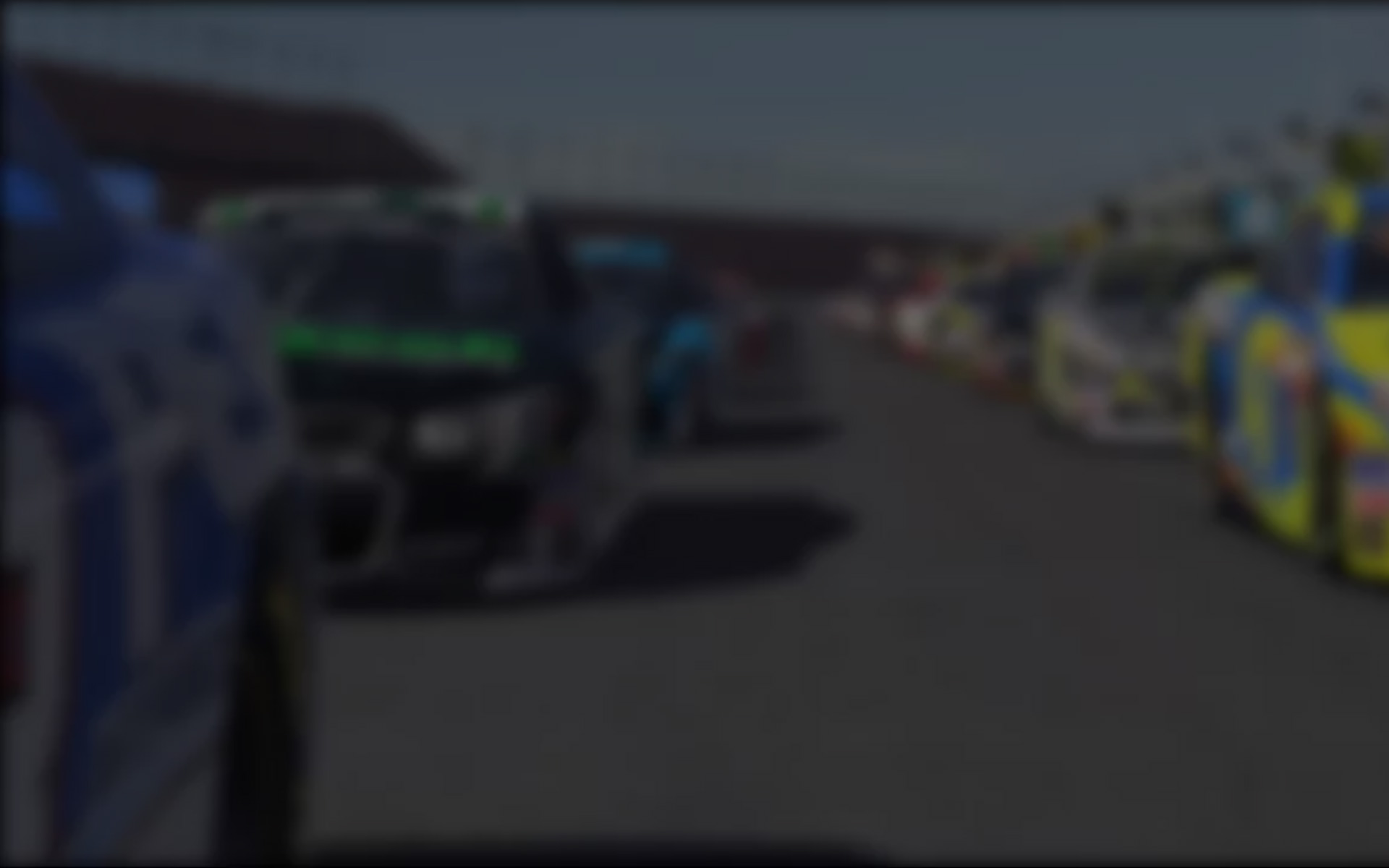 Montreal's Circuit Gilles Villeneuve hosted the 7th week of the Classic Lotus Grand Prix iRacing Series this past Sunday. Chilly temperatures of 65F (18C) and a light northerly wind greeted fans and drivers, causing setups to feature softer tires and more stable arrangements than usual.
The week leading up to the main Sunday event featured five warm-up races. Nuno Moreira of Albilad Williams (x2), Renault Elf's Pim Lagaay, RAM Occidental's Giosue Leocata, and Essex Lotus' Gernot Fritsche won those races. Qualifying for Sunday's race saw Fritsche get pole position with a time of 1:26.734, closely followed by Moreira with 1:26.879 and Lagaay with 1:27.138. The slowest qualifier came in at 1:37.610.
34 sim-racers and their pit crews joined the fun for this Sunday's race. 28 of those drivers are members of regular CTC teams, and were proudly displaying their team colours and paints.
At the start, we saw Fritsche get called for a green-light infraction as his foot slipped on his clutch. After taking his pit-stop penalty, Fritsche restarted the race in 24th place and virtually eliminated his chance to win. In the first run around l'Epingle hairpin, RAM Viceroy's Bill Fraser caused a slowing Arto Ihamäki (Parmalat Bragham) to spin out. Ihamäki's teammate Marko Kiikka added insult to injury by slipping under Fraser's car and causing himself some front-wing damage. Fraser bowed out of the race at that point, and Ihamäki was only able to last a few more laps with the incurred damage.
The Wall of Champions, coming out of the chicane of Turns 13 and 14, claimed a few victims this Sunday. Warsteiner Arrows' Niclas Madsen in Lap Four, and ATS' Mark Pickford in Lap Five needed repairs after hitting the wall and never came back to their normal speeds.
Later in the race, Candy Tyrrell's Barry West bobbled his exit from Turn Seven in Lap 17 and DJ Morris was too close behind him to react, rear-ending West and sending him into the wall. Morris' car suffered a fair bit of damage and his speed never recovered. Osella's Daniel Banker lost control out of Turn Three in Lap 32, over-throttled while getting back on the track, and damaged his car into the barriers and ended his race.
RAM Viceroy's Oscar Mangan, prematurely celebrating his fifth-place finish (ala Nigel Mansell circa '91), slammed into the wall opposite the Wall of Champions just before crossing the finish line. His crippled car limped in to finish seventh and we hear his team manager had a few choice words for him.
Moreira, Lagaay, and Ligier Gitanes' Andrea Ventura raced in 1-2-3 formation for most of the race. A very fast Fritsche, however, was coming back from his 24th-place penalty and charging for Ventura. Ventura was slowed down slightly by some lapped cars in the 31st lap, and Fritsche managed to overtake Ventura in Lap 32.
Moreira, despite a few scares from lapped cars, managed a 0-incident race with a fastest-lap time of 1:26.778! Lagaay finished 27 seconds behind Moreira, and Fritsche came 3rd only 5 seconds behind Lagaay.
The series now crosses the Atlantic, and will be hosted at the Silverstone Circuit in Northamptonshire, UK. We hope to see you there! The main SoF race will be held on Sunday the 23th of March at 16:30 GMT.
See the action on YouTube! Subscribe to the Lotus CTC channel at http://www.youtube.com/channel/UCTLBMFAk_IGi8BhDKOJOrcA?feature=watch
---
You may also like...
---