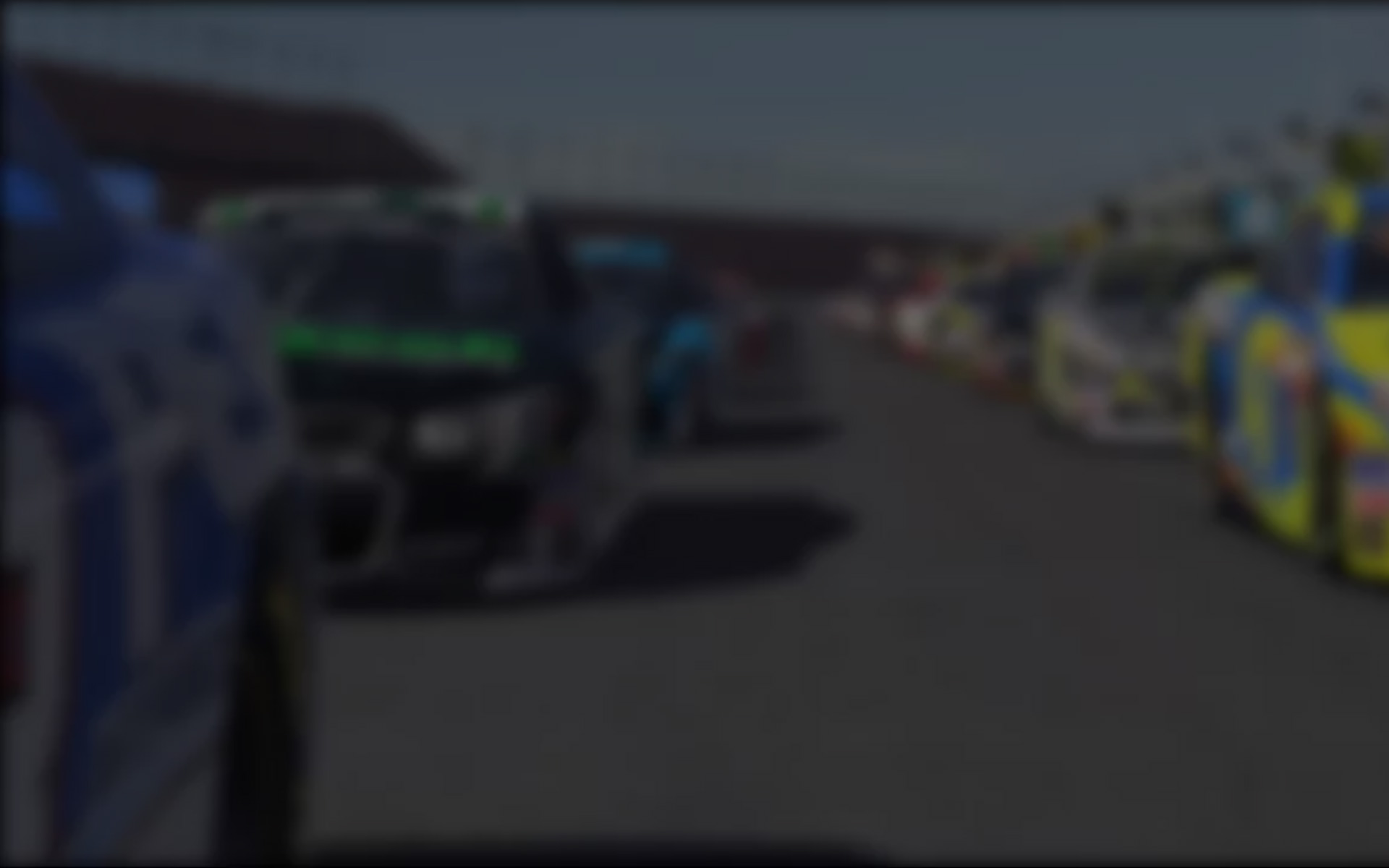 The 12th and final week of the Classic Lotus Grand Prix 2014 Season 2 Series ran at the Circuit de Spa-Francorchamps in Belgium. The series championship would be decided this week between Nuno Moreira of the Ligier team and Andrea Ventura of the Elf Gitanes team.
The Race
26 CTC drivers were joined by three other sim-racers for the main Sunday race. Reflecting the series championship standings, Moreira had pole position with a qualifying time of 2:06.444, while Ventura was in front of the left lane with a time of 2:06.925. The slowest qualifier had a time of 2:11.789.
Arto Ihamäki was over-eager at the start, collecting a black flag and dropping to 23rd position early on. Paolo Accurso slid into Copersucar's James Rawson at the start, causing damage to both. What happened next still defies explanation: Accurso tried to turn back around onto the track while other cars were running down the straight! Accurso collected Brabham's Juha Kiili and Williams' Mark Winfield, and then did a three-point turn in front of three other cars (who were wise enough to stop and wait for this nightmare to finish). Reporters, drivers and fans all tried to get the story from Accurso, but he kept to himself as of this writing.
Still in the first Lap, John G. Hill (Elf Team Tyrrell) and David Wormald (Theodore Racing) tussled through the Blanchimont area, with Hill getting the worst of it and ending his race. This became the theme of a very difficult and accident-filled race.
Walter Wolf Racing's Marko Kiikka tried to pass Beta's Andre Heggheim at Les Combes on Lap Two, but Heggheim needed a little more space in the turn, touched Kiikka's tire, and unfortunately sent him flying into the grass. A few laps later Heggheim tried to lap a very slow Dario Ricov (Centro Asegurador) but unfortunately rear-ended him instead, ending his own race.
Fans thrilled to see bumper-to-bumper racing between Copersucar's Mark Fisher, Elf's Thiago Izequiel, ATS' Sean Wiltshire and Williams' Marc Dorval from the first to the 11th lap. Sadly, Izequiel and Fisher collided in Turn Six, then Izequiel spun into Dorval to end Fisher's and Dorval's races. Unnerved by the carnage that had occurred in front of him, Wiltshire lost control one lap later.
Nick Thissen (BS Fabrication) had a great race in third place until the last lap, where he ran onto the curb in Radillon lost control, and smashed into the barrier. He managed to limp his sim-car home to seventh place, but not without a great deal of disappointment.
On happier notes, Ihamäki finished in fifth place despite his early start and penalty, earning him the Comeback award of the week. Shadow's Cam Walsh recovered well from last week's flu and finished ninth after starting in 27th place, earning him the Climber award this week.
The Clean-Driving award goes to Randy Hachez, driving for the McLaren team. Hachez was the only driver to post a zero-incident race on Sunday. Spa had the second-highest incident rating of the season, so Hachez' achievement is quite noteworthy.
The Podium
Nuno Moreira raced strongly from start to finish and won Sundays' race with a 12 second lead over Andrea Ventura and a fastest-lap time of 2:06.984. Antti Lepistö finished third, 46 seconds behind the leader.
Moreira also cemented his win of the season's championship with a narrow 34-point lead over Andrea Ventura. Much congratulatory messaging and back-clapping went to Moreira for his well-deserved title.
The Constructors' Championship went to the Walter Wolf Racing Team of Marko Kiikka, Arto Ihamäki, and Juho Raina. We understand that the Finns had an amazing party.
Next Season
All sim-racers are truly excited about the next season. The New Tire Model will be featured on the Lotus 79 for the first time! This new level of realism is sure to cause new setups to be created, new experiences to be had . . . and perhaps new drivers to thrive? We just can't wait! And we hope to see you as well, either in the pits, the stands, or on the track! See you then.
---
You may also like...
---