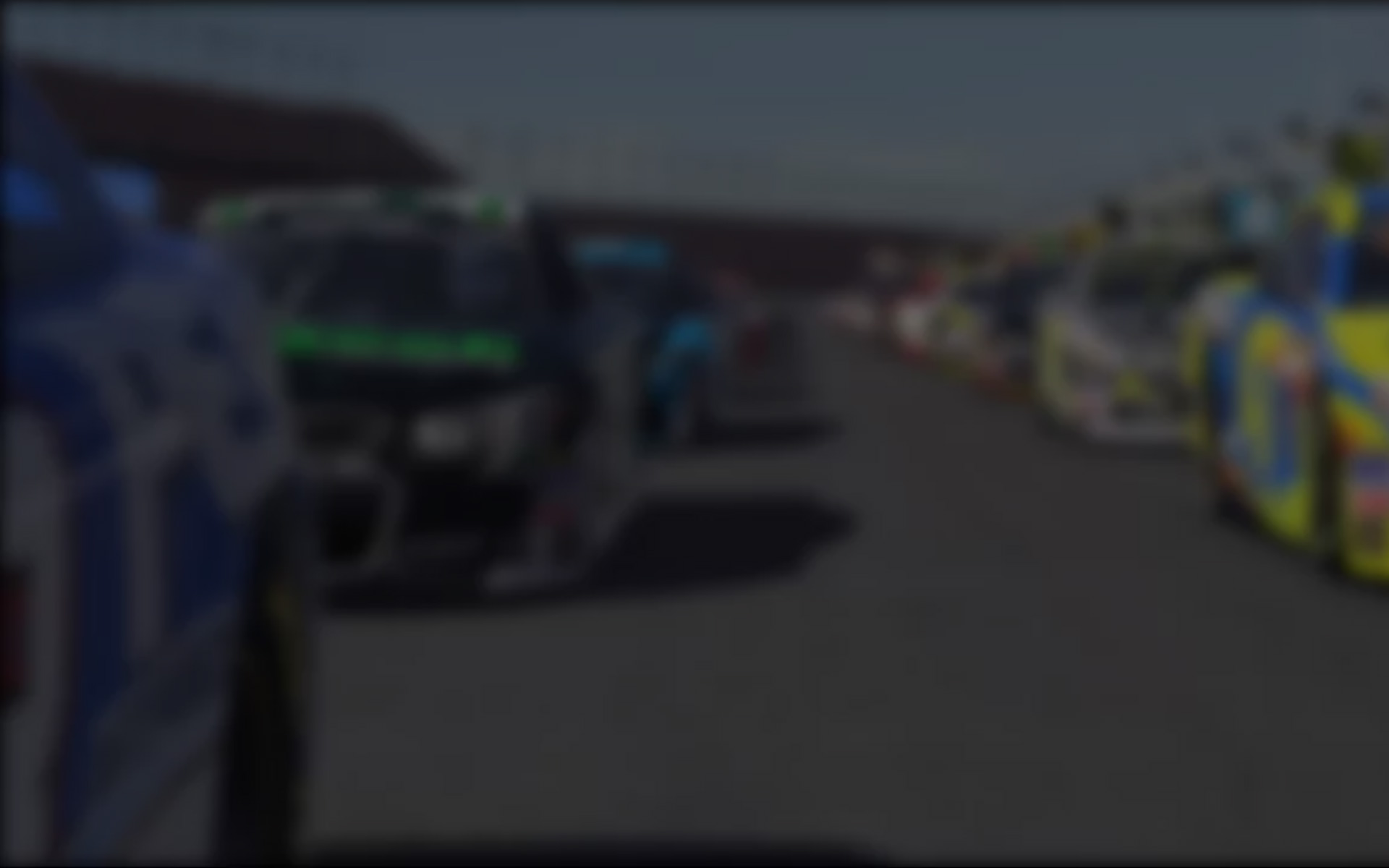 Julian Rodriguez Moreno: The name alone brings memories into many people's minds. Winner of the first GT3 season (2014 Season 1), Moreno was a bit of a no-show during the first few weeks of Season 2. A late entry, Moreno re-emerged as a force to be reckoned with and, if his latest victory is any indication, may in fact be leading an almighty comeback. Staking his claim as the Week 11 victor of the 2014 Season 2 iRacing.com GT3 Challenge, Moreno scored 250 championship points while racing the new BMW Z4 at Okayama International Circuit. If you remember in recent weeks, Moreno had barely cracked the top-100 but still he pressed on. Now, as he currently sits eighth in the championship, some might discount him as not having a chance at even reaching a podium. However, you may be surprised to find that Moreno is the only driver on the current top-ten to only have seven race weeks counted instead of the eight which is the minimum participation requirement to complete the season. That means that his next and final race of the season at the Suzuka International Racing Course will be the determining factor.
Will Moreno take home the Season 2 Championship? Probably not. As it currently stands, Moreno is 441 points behind the current leader, Rens Broekman, who pretty much has the Season 2 title nailed down. However, a top-five is certainly within reach and possibly a podium. Much depends of Moreno's performance during Week 12 and you can guarantee that he's fully aware of what he needs to do.
Celebrating another great podium finish for the season is Raffaele A Di Palo as he finishes in second position for the week. Di Palo has had consistency on his side throughout the season and Week 11 was no different. Starting in three separate events, Di Palo failed to bring home a victory but raced his BMW Z4 to finish all of his races in the top-five. Bringing home 239 points for the week, Di Palo currently sits second on the championship leaderboard and only 43 points behind Broekman (who was notably absent during Week 11) and may be eyeing the championship for himself. Like Moreno, much rests on the shoulders of Di Palo if he hopes to topple the indomitable force which Broekman used to seize control of Season 2.
Rounding out the Week 11 podium is a newcomer to the weekly victors, Ronny Fantini. Although he's not currently a contender for the championship, Fantini started in four separate races in his RUF RT 12R and managed to take home two victories. His primary points draw saw him finish third to Moreno and Di Palo in a Strength of Field (SoF) race of 3926. Although Fantini only has four weeks scored so far in the GT3 series this season, we'll be sure to keep a close eye on him next season if this week's performance is any indication of his racing skills.
Congratulations to our Week 11 victors!
With just over 1,400 different drivers participating in Week 11, all eyes are now fixed on the final week of the Season 2 GT3 Challenge. For many, it's just another race week. For the championship contenders in all divisions, however, it's the final chance to bring home the money and secure that coveted GT3 championship. The past 11 weeks have been a true test for many of the drivers as they've battled both track and rival alike. But there's still one more week to go.
Week 12 takes the iRacing.com GT3 Challenge to the great Suzuka International Racing Course. Located in Suzuka, Mie Prefecture, Japan, this historic track was designed by John Hugenholtz, who was the architect of the original Zandvoort circuit. Racing in the Grand Prix configuration, Suzuka features a total of 17 challenging turns which stretch over the long 3.6 mile course. A complex course for any vehicle, the drivers of the GT3 Challenge need only to overcome this final obstacle before we crown the next champion. Who will it be? Can Broekman fully depend on his previous success to carry him through to the end? Or will Di Palo close the gap and overtake the leader to seize the title as his own?
This time next week, iRacingNews will be proud to present to you the 2014 Season 2 GT3 Challenge Champion!
Looking ahead, who's excited to finally be able to race on the legendary Donington Park Racing Circuit? Week 13's 24 Hours of Fun II will pit the BMW, RUF and McLaren rivalry together once again on the newest addition to the iRacing.com track collection. For those who are interested, here are some track facts about the circuit:
Grand Prix Circuit
Turns – 12
Length – 4.020 km (2.498 mi)
Lap record – 1:18.029 (Aryton Senna, McLaren MP4/8, 1993 F1
National Circuit
Turns – 10
Length – 3.149 km (1.957 mi)
Lap record – 0:57.221 (Marijn van Kalmthout, Benetton B197, 2011 BOSS GP
---
You may also like...
---