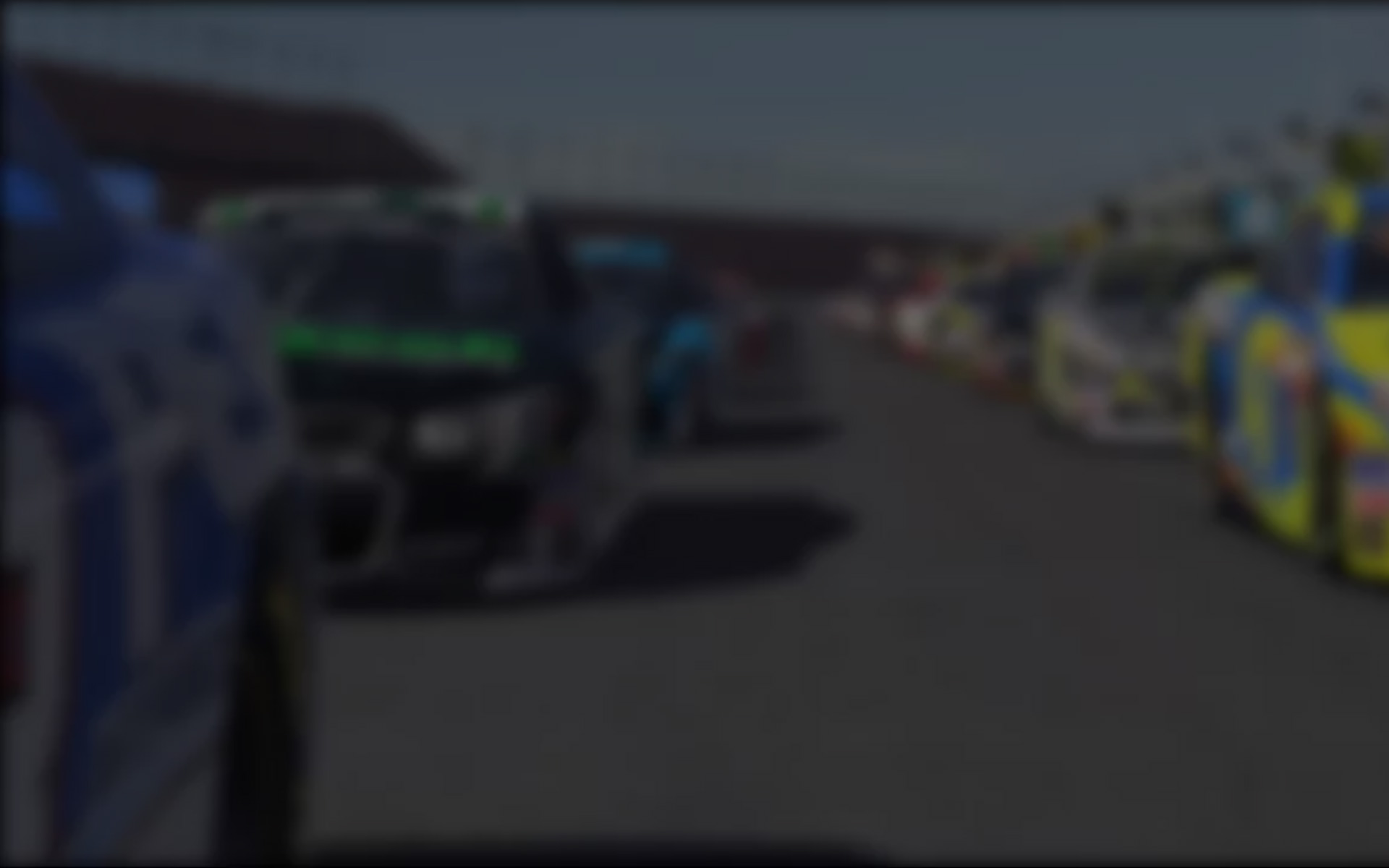 1017 sim-racers, hundreds of online races, multiple splits and a 40 point margin are just some of the highlights of the best-ever season for the iRacing.com Radical Racing Challenge.
In 2013 Season 2, despite an excellent schedule, the Radical Racing series was in intensive care; participation was at an all time low and a "radical" solution was needed.
12 weeks later that solution worked better than anyone could have dreamed.  With race times cut-down to 25 minutes and the elimination of the fixed setup series, the exciting but easy to drive Radical SR8 suddenly became an interesting option and drivers turned-up in droves.
Other highlights include the fact that 56 drivers took multiple wins and 134 scored singleton victories, not to mention both weekly attendance and single week SOF records were shattered.
The former was 399 entries in Week 1 at Mosport (with Week 6's Watkins Glen trip a close second with 362). The SOF record was shattered in Week's 10 visit to Road America, in Week 10, and was a 4761 SOF when the Finns decided to pay the series a visit and an impressive 4761 SoF resulted.
Week 10 was a hint of what could become another record season as, shortly afterwards, the Finns announced they would be participating in the series regularly — especially on Monday — as part of their internal club championship.
Back to this season, though, as Iberia's Julian Moreno, took a well- deserved series victory ahead of CEE's Audrius Valantiejus by just 40 points, with Moreno's club-mate, Daniel Pozueta coming home a further 67 points back.
Another Iberian, Juan Martinez, took the Division 2 title by 54 points from Australia/NZ's David Unger and a further 55 ahead of Marco Paggi (Italy).
Antonio Panadero (Iberia) made it three from three for Iberia by taking Division 3 by 50 points, with Canada's Gabriel Gignac just beating UK&I's Darrell Taylor by three points into second place.
Iberia Won Division 4, too, with Manual Gil, Eugenio Sordo and Alejandro Bernabe taking a tight 1-2-3 for the Spanish/Portugese club.
Another Moreno – Cristian — made it a clean sweep of the top five for . . . yes you've guessed it, Iberia, dominating the division by 200 points from Leonard Partschelli (DE-AT-CH).
Sergio Fernandez took Iberia's sixth title by 32 points from UK&I's Iain Streeter and Scandinavian Michael Nelson.
The Spanish stranglehold was finally broken in Division 7 with Australia/NZ driver, Peter Yacono dominating by 311 points from Michael Hilscher (DE-AT-CH) and John Brandberg (Midwest).
Italian Marco Ercoles took the Division 8 crown from UK & I's Neil Harvey – the duo finishing comfortably clear of Russ Allison (New Jersey).
Divisions 9, 10 and Rookie all had drivers which was great to see, with Matthias Weiner (DE-AT-CH) taking the D9 in utterly dominant faction – scoring 633 points – a hugely impressive haul for such a low division.
In all, the series was a fantastic success with excellent support from David Scott2, Arjan Schepers, Robert Hope and Marcus Legendre and another exciting schedule bodes well for the next season of Radical racing.
---
You may also like...
---