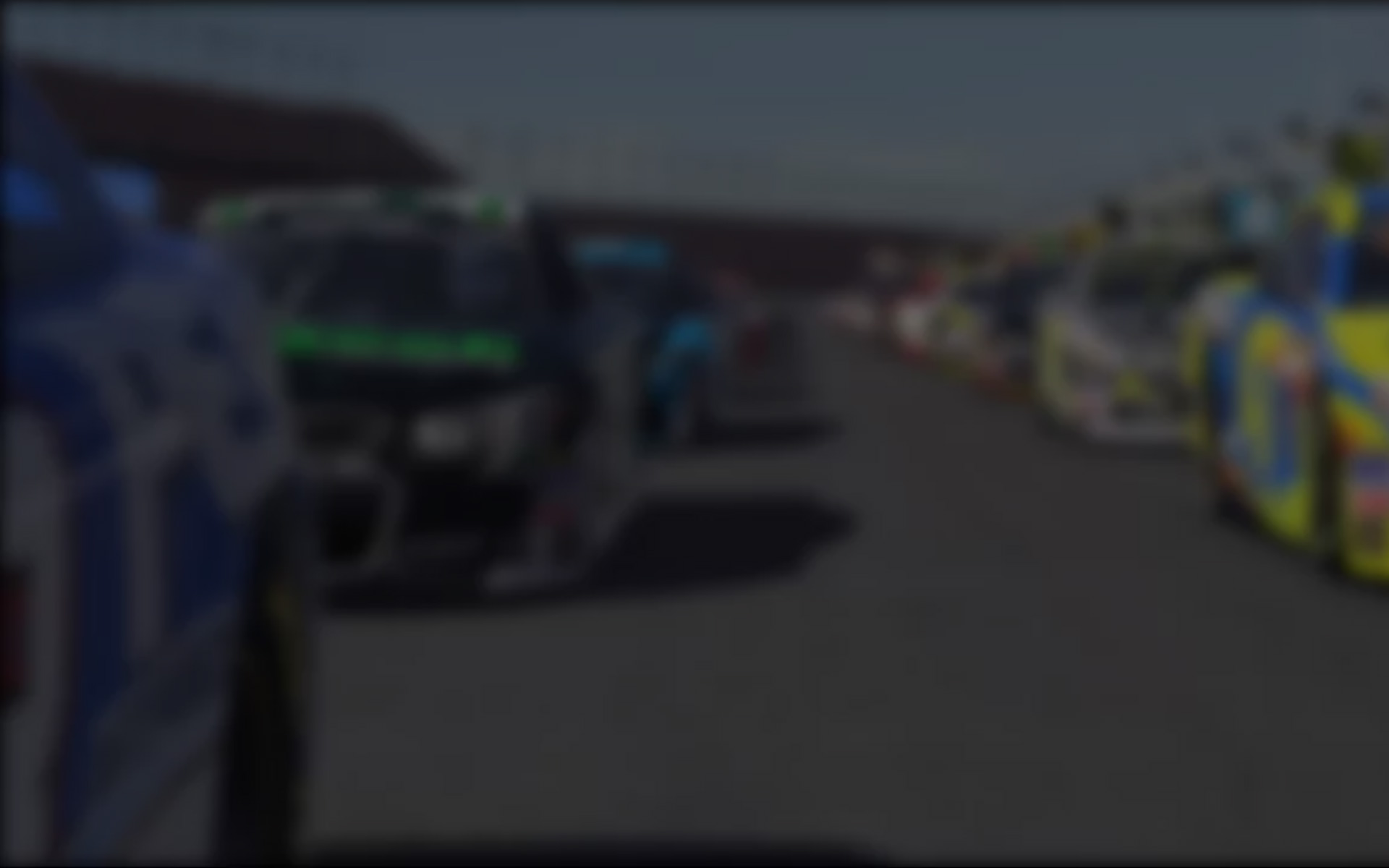 Week Nine of the NASCAR iRacing.com Class B Series took sim racers to the Bluegrass State and the mile and a half Kentucky Speedway.  100 laps, 150 miles were on tap for drivers as they battled to see who could top the Kentucky asphalt.  Over 500 sim-racers found their ways to the starting grid, and this week a new face emerged during the Friday night weekly Strength of Field race.
Nicholas Morse (West) suprised everyone on Friday night, winning the SoF race on a pit strategy call.  Ryan Luza (Texas) had been the class of the field the entire night, but would come home second to Morse.  David Cater (Carolina), Marcus Lindsey (Indiana) and points leader Brandon Jerrell rounded out the top five.  Luza led 69 circuits to Morse's 15 with  the caution flag flying eight times for 29 laps.
With the win, Morse collected 317 championship points, the most of all sim racers for the week.  Luza with his second place finish collected 306 points.  Both Morse and Luza started three races at Kentucky, with Friday night's SoF race being the biggest points race for both drivers.
Luza has been on a roll lately and that didn't stop at Kentucky either.  Luza set fast time out of 156 drivers with a 30.592 second lap time.  Marcus Lidnsey claimed the second fastest time with a 30.643 second lap.  Dirk A Kalinowski (DE-AT-CH) rounded out the top three for the week.
Billy Weeks (Carolina) and Dwayne Dunn (Ohio) started 21 races at Kentucky, the most of any drivers.  Dirk A Kalinowski and Brandon Buie (Atlantic) entered victory lane five times.  Billy Weeks also had the most top fives of anyone, with 15.
After nine weeks of competition, Jerrell holds a 397 point lead over Luza.  Sitting third is Tyler D Hudson (Mid-South) 480 markers back of Jerrell.  Cater sits fourth, 485 points back.  And making his way into the top five for the first time is Brandon Buie, who finds himself 612 markers out of the lead.
The NASCAR iRacing.com Class B Series heads to it's second consecutive mile and a half oval during Week Ten of the season at the Charlotte Motor Speedway in Concord, North Carolina.  Dubbed the hub of NASCAR, Charlotte is a lightning fast track with little margin for error.  Find out only on inRacingnews.com next week who was able to conquer the home of NASCAR.
---
You may also like...
---