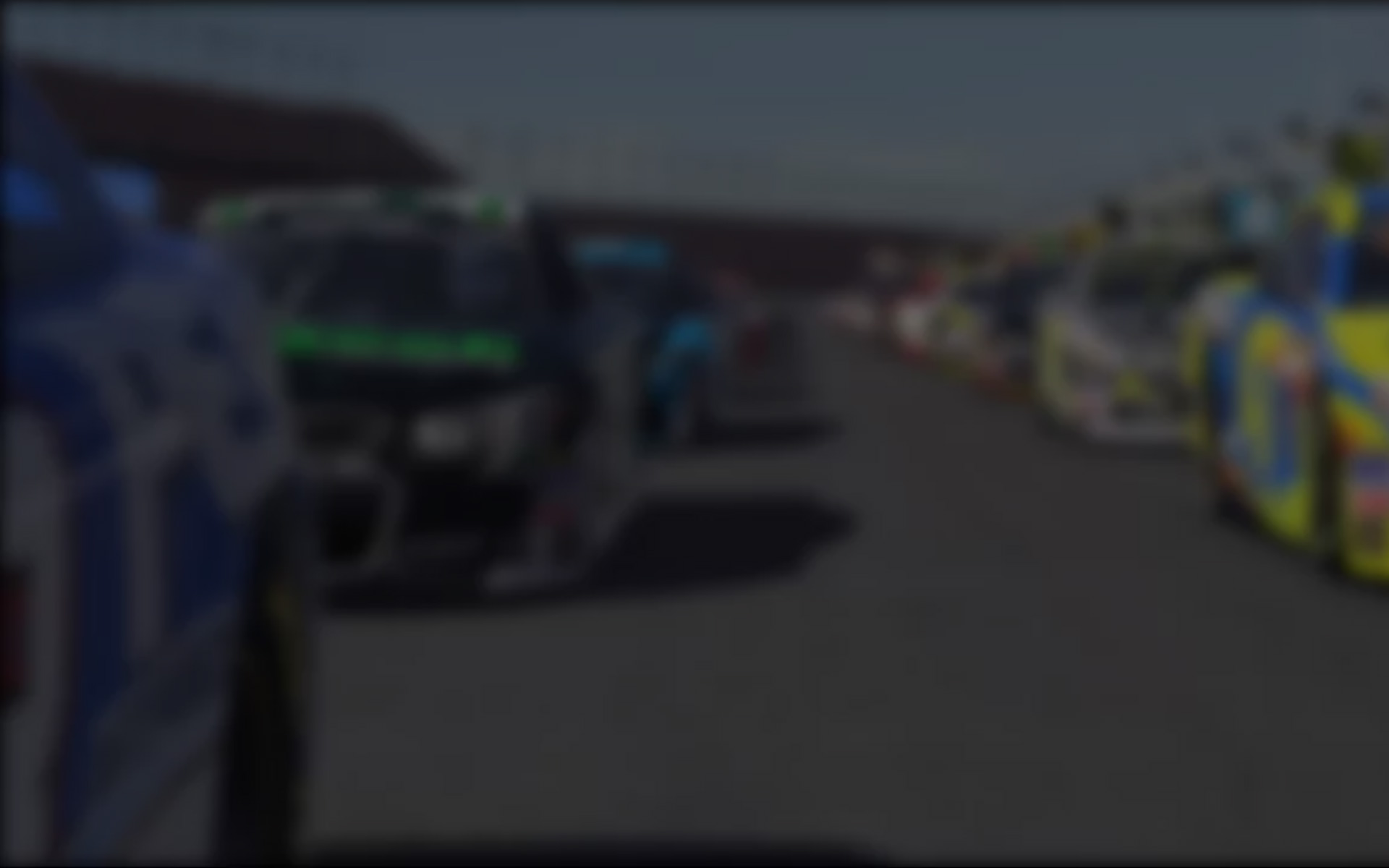 Last week saw iRacing make their first "full" appearance at the Autosport International Show with a dedicated booth.  In the opening two-days (reserved for the motorsport trade patrons), the iRacing stand (72465) was one of the busiest at the NEC, Birmingham show.With a pair of VRX 3D motion simulators, the iRacing display brought delight to sim-racers, race fans and drivers alike.
The first professional driver to dip his toe into the iRacing Motorsport Simulator was Mercedes-Benz DTM driver/McLaren F1 tester Gary Paffett.  Paffett found himself pitted against Sky Sports correspondent Craig Butler in a demo race featuring the HPD ARXo1cat Spa-Francorchamps.  With the benefit of some guidance from Kevin Bobbitt, iRacing Director of Marketing, Butler and Paffett started their three-lap sprint. Following a close start, Parfett was able ro break away from the Sky Sports presenter along the Kemmel Straight, when Butler pitched his virtual race car into a spin. This left the way clear for Paffett to collect the chequered flag, to rapturous applause from an enthusiastic Autosport International crowd.
British F3 star, Felip Nasr, was the next real-life race driver to try his hand at the VRX simulator powered by Nvidia 3D technology – taking the virtual HPD sports prototype for a spin around the Brand Hatch GP circuit.
Le Mans-, Australian V8 Supercar-, ALMS driver (and confessed sim-racing 'phobe') Allan Simonsen also made an appearance at the iRacing stand, testing the ultimate 'sim-rig' from iRacing and VXR. Within minutes of strapping himself into the triple screen cockpit, Simonsen was up to speed and setting the pace around the virtual version of Brands Hatch. Ten minutes later, the 2009 Asian Le Mans GT2 champion was stepping out of the cockpit, grinning and hugely positive about his first sim-racing experience. "It's amazing how it feels, how I expect it to feel on the motion platform," Simonsen shared with inRacingNews.
Drawing the biggest crowd to the iRacing booth on Friday, were brother and sister Andrew and Louise Richardson, whose recent campaigns in the UK's Ginetta series have earmarked the pair as racing stars of the future. Despite limited sim-racing experience, Andrew and Louise delighted the assembled crowd, with a head-to-head hot lap challenge, in a bid for the Richardson family honour.  Setting the early pace, Louise stood at the top of the standings screen in the HPD ARX01c at Brand Hatch, only to see her older brother snatch the 'title' in his final lap of the session. "I could have gone faster with a few more laps," Andrew explained, proving he is catching-on to the racing game.
The iRacing booth was expected to be every bit as popular over the weekend, when the Autosport International opened its doors to the general public.
---
You may also like...
---