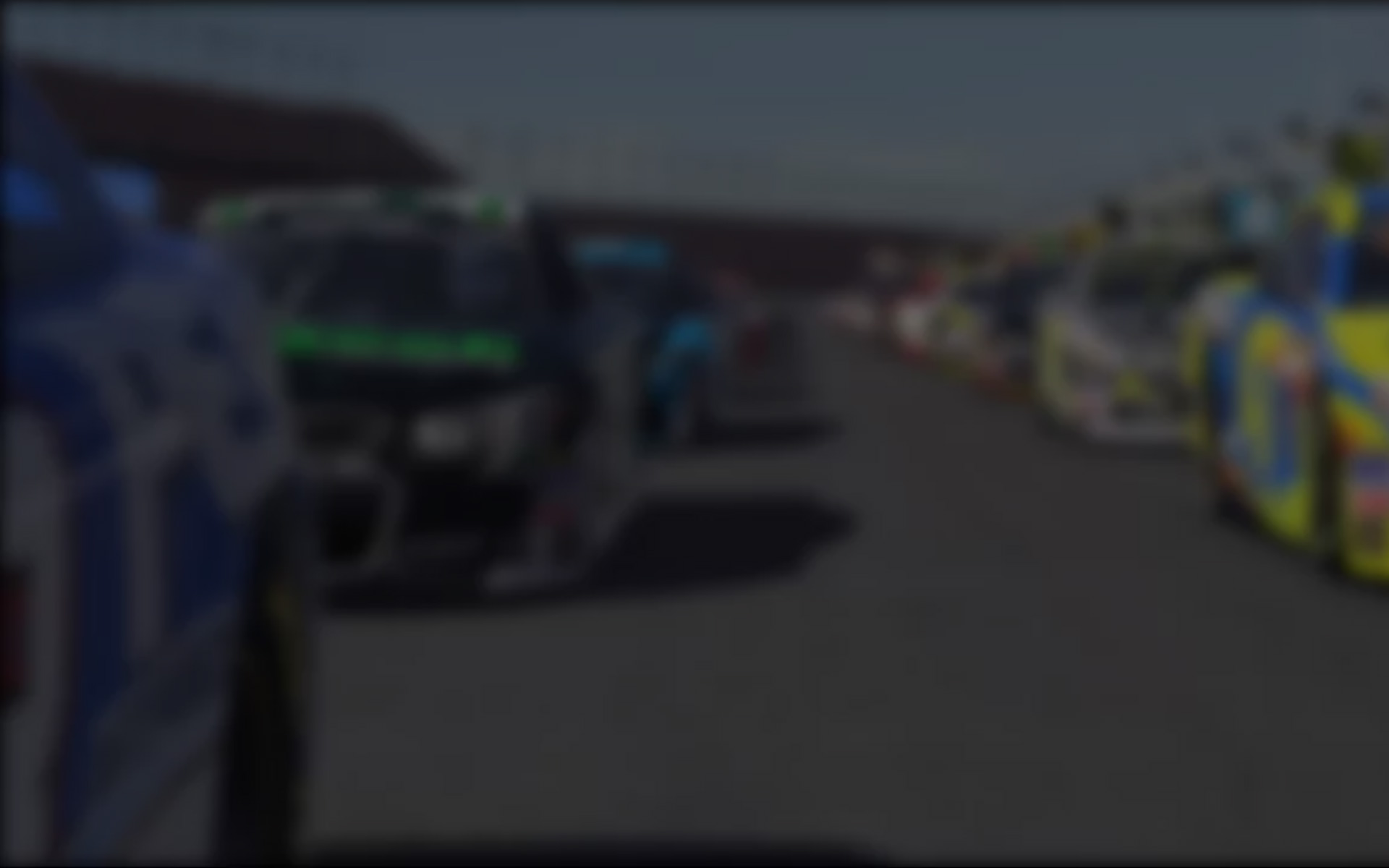 Round Nine of the iRacing.com V8 Supercars Series presented by BigPond headed back to Japan for the final time this season, as the teams and sim-racers tackled the 5.8km, 17 turn Suzuka International Racing Course.
Qualifying saw Justin Ruggier taking the pole with a 2:05.378 flyer, just ahead of Joshua Muggleton's 2:05.453. On the second row it would be Madison Down and Curtis Chippeway with Mitchell McLeod and George Maris behind on the Row Three.  Vail Riches would be the last of the drivers under the 2:06 time, good for P7 with Richard Hamstead alongside in eighth place, with Josh Smith and Shaun Kelly on Row Five rounding-out the top ten.
When the lights went green it was Ruggier getting the jump and covering Muggleton into Turn One.  Muggleton would take the long way 'round and hold the outside line through One into Two. Into Turn Three there was still an overlap between the cars and contact ensued, with Ruggier making a great save to maintain second place behind Muggleton. A fantastic start from Hamstead would come to an end in Turn Seven.  Thinking he was clear of Chippeway, Hamstead turned-into the corner only to find that Chippeway still had some of his Can-Am Falcon alongside.  Instead of the apex, Hamstead found the front end of the Can-Am Motorsport entry and ended-up in backwards in the dirt, facing a long fight back.
Into Turn 11 on Lap One, took a hit from behind sending him into a half spin and causing Nick Rainbird, Martin Turner and newcomer to this round Arjen Boerdijk to pile into the back of the Lazy Man Falcon.  The incident ended Kelly's day and all but ruined the others' races as well.
Muggleton, Ruggier and Down proceeded to pull away from the group behind and make it a three way battle for the lead; still in fuel conservation mode, they gapped their pursuers by nearly a second per lap.
Lap 11 saw Maris come into the lane for fuel, but he would be the only driver to take to the lane that early.   Three laps later, Cal Whatmore got up the inside of Riches' TTL Falcon only to understeer into the side of Riches, sending the TTL entry into a spin.  Fortunately, Riches managed to gather it all together before he hit the wall and so only lost three positions in the process.   Lap 19 saw Ruggier take a little too much kerb through Turn 10 into the Turn 11 braking zone, running wide as a result and almost collecting Muggleton – a gaffe that would cost Ruggier a top three position.
Muggleton was making no mistakes however and, for the first time this season the TT-R Hyper Stimulator Falcon found its way to take the checkered flag first! Muggleton led home teammate Down for a TT-R 1-2, while Chippeway continued his good form and came home with another podium position in third place. Ruggier finished fourth place with Samuel Collins' CarsRus Falcon rounding out the top five finishers.
A good fight back saw Hamstead come home in sixth place while Mitchell McLeod took seventh place after an error into 130r saw him make contact with Ruggier and wind-up on his roof.  Luckily the car completed a full roll-over and McLeod was able to bring it home with Whatmore in eighth place ahead of Christopher Osborne and Smith.  Hingston "enjoyed" the biggest moment of the race when, braking into the final chicane, he touched the grass and spun into the inside wall.  Punching the throttle to avoid hitting Riches, Hingston went on to finish in 14th place behind Riches, Maris and Carwyn May with Nick Rainbird rounding-out the top 15.
Top Five Drivers – Championship Points – Overall
1.    Madison Down – 2015
2.    Justin V Ruggier – 1987
3.    Mitchell McLeod – 1795
4.    Joshua Muggleton – 1789
5.    Vail Riches – 1655
Split Two Winner: Michael Fabian
Split Three Winner: Dale Neish
Split Four Winner: Peter Finn
Unfortunately illness to the broadcast team meant there wouldn't be any replays available this week.  Be sure and check back next week!
---
You may also like...
---