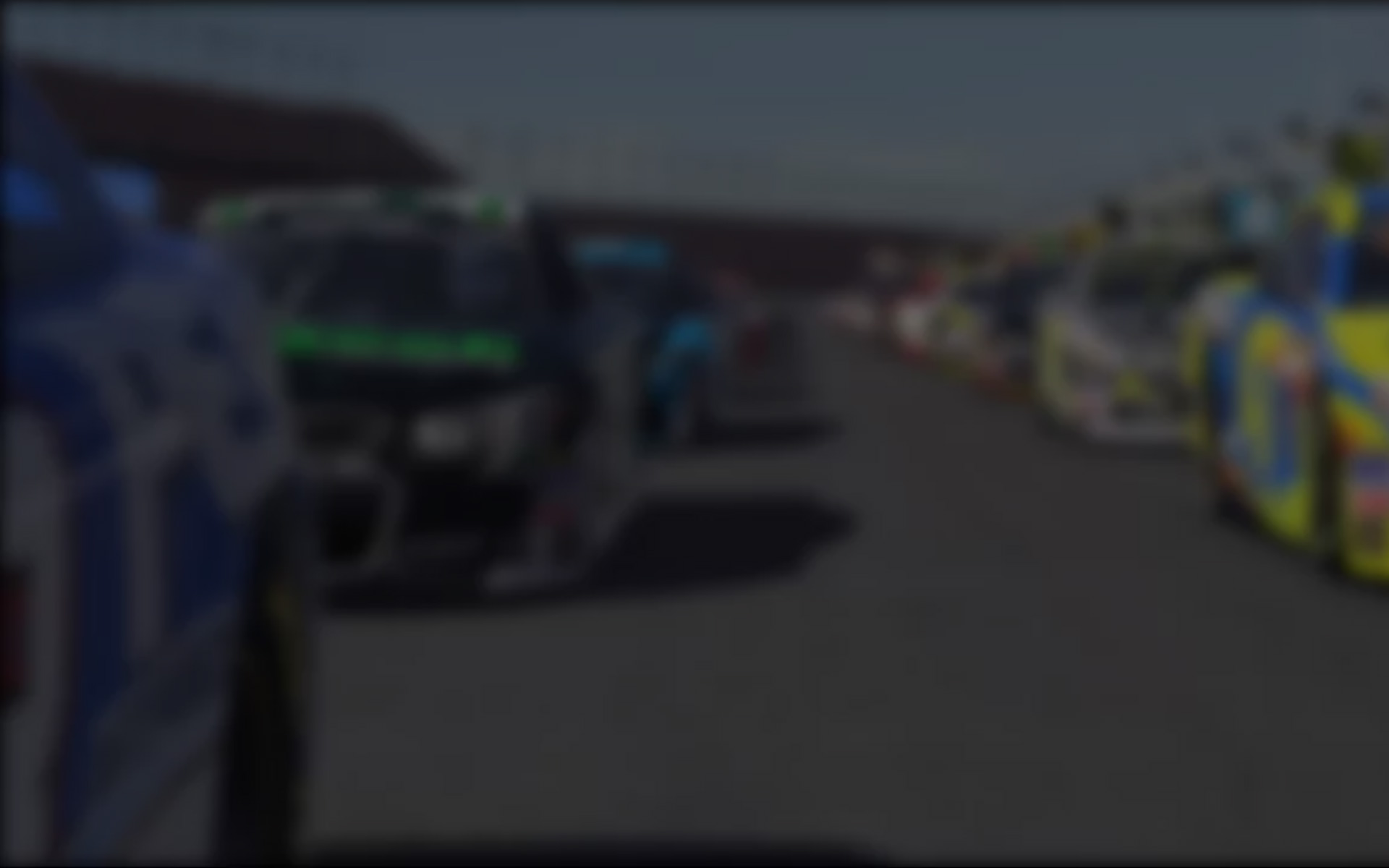 Round Five of the iRacing.com V8 Supercar Series headed to Brazil and Autódromo José Carlos Pace, known by many as Interlagos. With Justin Ruggier finally getting back onto the top step of the podium the championship has just stepped up another notch as Down and Muggleton both had less than ideal weeks.
Qualifying was lead by Muggleton with a 1:34.643 while Tatts teammate Down would start alongside him on the front row. Justin Ruggier and Michael Fabian grabbed the second row ahead of Leigh Day and Shaun Kelly, with Wayne C Bourke and Petteri Kotovaara  starting from the fourth row as Dean O'Brien and Michael McCabe rounded-out the top 10 starters.
At the green lights it was Muggleton leading the field into Turn One with Down and Ruggier in tow. McCabe got a cracking start and made his way forward but it all came unstuck in the first turn when Kelly tapped the rear of McCabe, sending him around and the field into chaos as they all tried to dodge the spinning Dynamic Simsport Ford.  Whilst everyone was trying to avoid the crash, some optimistic moves surfaced which saw cars trying to make it three and even four wide . . . with predictable consequences.  Jon Latham got spun around with Kelly as Kotovaara and Tobias Czerny hit the wall as well.
Up front it was Muggleton from Down and Ruggier from Fabian, Day, O'Brien and Bourke.  Further back, a good battle was forming up with Autridge, Hamstead and Ellis with Hamstead finally getting past Autridge on Lap 12 to move into eighth place.  The next corner saw O'Brien spin around and retire from the race elevating Hamstead and the rest of the field one more position.  Autridge let Ellis through into eighth place on Lap 15 while back up front nothing had changed as Muggleton held station with Down and Ruggier still within a  second of the lead.
Just outside the top ten, Matthew Hill was under a lot of pressure on Laps 16 into Lap 17 from Kelly and Wayne Tolley.  Although he did his best, Hilly couldn't hold the spot as Kelly got down the inside into Turn One on Lap 17.  Tolley tried to follow through but went for a gap that didn't exist, resulting in contact and a spin by Hill. Sportingly, Tolley waited-up for Hill but although the TTL Ford got again, the car was un drive-able and it was game over.
Soon it was game over for everyone as Muggleton dashed any thoughts his team mate may have had of displacing him, and managed to secure his second win this season with Down and Ruggier within .6 at the flag.  Fabian managed to hold-off Leigh Day by just .2s as they rounded out the top five ahead of Bourke with Hamstead coming from 14th to finish in seventh place.  Ellis came back from a mistake to finish in eighth with Autridge and Kotovaara completing the top 10 finishers for Round Five at Interlagos.
Top Five Drivers – Championship Points – Overall
1. Madison Down – 1206
2. Josh Muggleton – 1186
3. Shaun Kelly – 1084
4. Leigh Day – 1073
5. Michael Fabian – 1012
Split Two Winner: Ian Ford
Split Three Winner: Corey Preston
Split Four Winner:  Cam Stubbs
Split Five Winner:  Shane Best
Broadcast by the crew at www.v8sonline.com.au
---
You may also like...
---