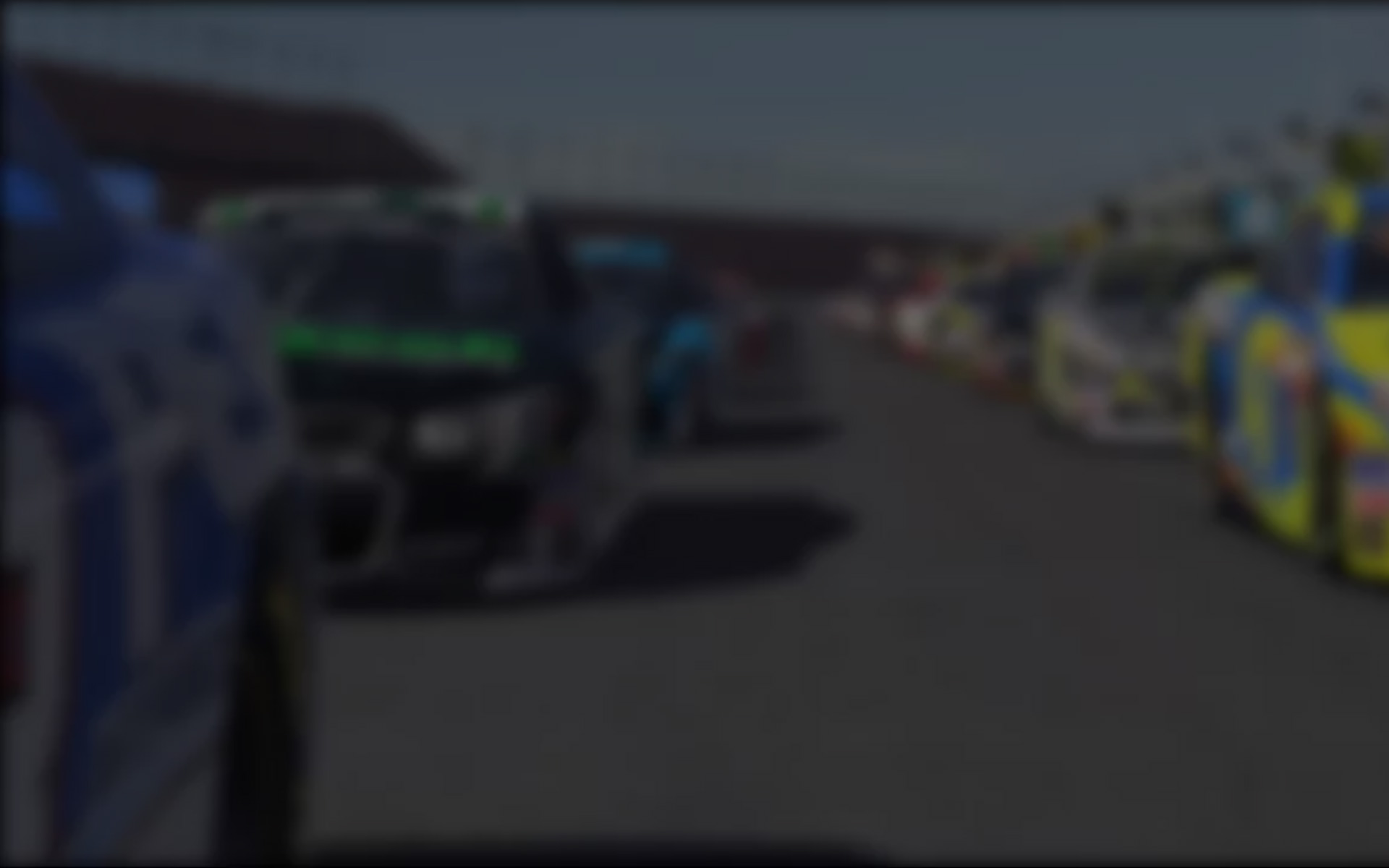 The top spot in the iRacing.com Mustang Challenge season points changed for the third time in three weeks, with Missouri sim-racer Dan Rasch having a 6-point lead over Season 2 Champion Todd Honczarenko.  Just 15 points further back is Season 1 Champion Dariusz Bielawski, followed by Kimmo Suominen who led the overall standings after Week 2 at Watkins Glen.  The leader from Week 1, Gary Dawkins, remains in the Top 10 despite a lackluster points haul in his one race in Week 3 at Phillip Island.  If the first three weeks are any indication, the series can look forward to more close battles and a nail-biting contest for the Championship through all 12 weeks.
Week 2 of the series at Watkins Glen drew 487 sim-racers to enter the Mustang FR500S in at least one of 76 official races.  A week that averaged 10 points-earning races per day produced 45 different winners.  The close racing elicited rave reviews from series newcomer John M King: "The Mustang Cup is seriously awesome – this is my 1st season in it but I'm learning fast."  Andrew Casey took the most wins for Week 2, claiming seven checkered flags out of the 15 races he entered.  The top points-earner for the week was Rasch with 188 points, followed by Bielawski at 186 points.  Rasch also claimed the top qualifying honors in Week 2 with a 1:22.442, only 0.041s ahead of Honczarenko.  In the end, just a half-second separated the top 13 in qualifying at the Glen.
"Man what a beautiful track. … This is gonna be a fun week." — Leon Wright
Week 3 featured the first-ever visit to Phillip Island for the iRacing.com Mustang Challenge producing more positive reviews and sweat-inducing battles to the finish line.  "Now this is by far my favorite track…Absolutely amazing!" said Vedran Broz, a driver consistently near the top of the point standings.  Sim-racers who had to buy the track to race this week expressed no regrets: "Just bought and ran it for first time.  Man what a beautiful track. … This is gonna be a fun week," said Great Plains racer Leon Wright.
Indeed it was a fun week with 19 official races and 15 different winners out of 129 drivers participating.  In four races, the winner was determined on the final lap by less than a half-second margin.  The fun video posted HERE by Honczarenko exemplified the edge-of-seat competition at Phillip Island.  Honczarenko took the top points haul, earning 190 points by winning the 26-car "Strength-of-Field" race held every Friday night/Saturday morning at 2:15 GMT.  Paul Clark2 took the most wins at three checkered flags in four races.  Four drivers made a late-week qualifying surge to break into the 1:44s, with top qualifier taken (for the third week in a row) by Dan Rasch at 1:44.691, followed by Bielawski with a .841, Honczarenko with a .889, and Suominen at .988. Thirteen more drivers turned in 1:45s for the week showing that it didn't take long for the Mustang drivers to master the new track.
Brazil's Autódromo José Carlos Pace (aka Interlagos) will be venue for Week 4 in the series, a favorite among drivers in the past two seasons.  Last season Patrick Bieri took the big points haul in Brazil, claiming five wins in six races.  He'll need a repeat performance to move into the Top 10 in points after not making an appearance in Week 3 at Phillip Island.  Bieri and all other sim-racers who want to try their hand at the Mustang at Interlagos will find a wealth of tips, setups and videos in the series Forum.
---
You may also like...
---