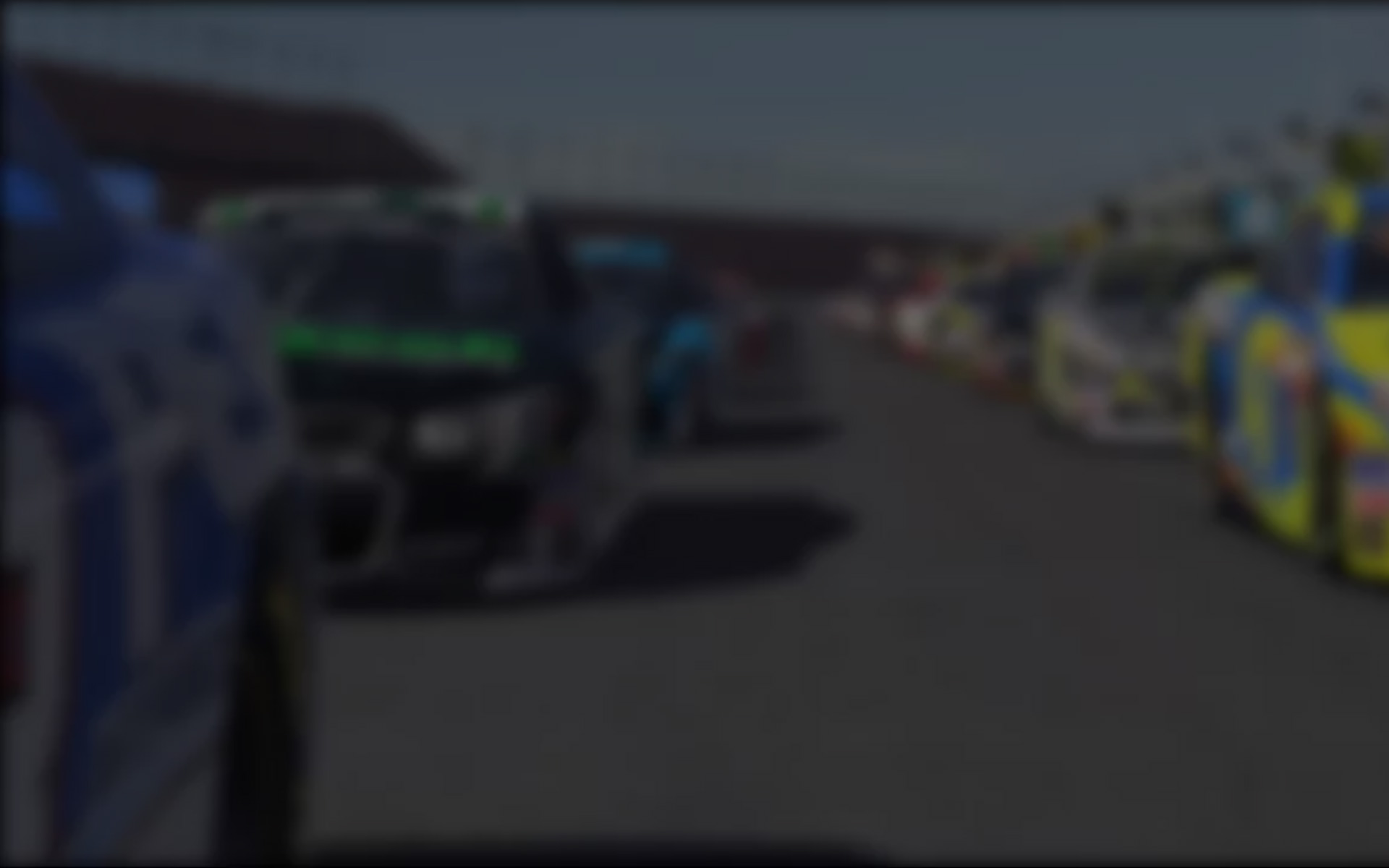 The most-watched pony race of the week may have taken place at Churchill Downs on Saturday, but the four-wheel variety provided a full week of excitement at Lime Rock Park, first stop for Season 2 of the iRacing.com Mustang Cup series.  A great turnout of 353 different sim-drivers took their Ford Mustang FR500S to the famous Connecticut track for some of the best competition of the week.  The result was a season that opened with 47 official races producing an amazing 29 different winners.  Six of the 26-lap online races were decided by less than a second, with similarly close battles to be found throughout the field in every race.
Vedran Broz looked to make an early statement in Season 2, taking 11 wins in 12 races during the week.  His only loss came on Tuesday after a Lap 23 incident allowed Teemu Lappalainen to slip past and then hold on to a 0.452 margin of victory over Broz.  The closest margin of victory for the week, however, was Mike Baures' 0.412s win over Panji Brotoisworo on Tuesday.  Baures hauled-in four wins in as many races for the second largest victory total for the week.
Despite their impressive performances, by the end of Week 1 neither Broz nor Baures held the overall points lead.  That honor went to Season 1 overall runner-up Todd Honczarenko, who claimed a perfect three wins in three races and found a high enough strength of field race to take first place by just nine points over Broz in the points standings.
The question on everyone's mind was – where was back-to-back champion Dariusz Bielawski, who did not make an appearance in Week 1?  With the fierce competition that closed out Season 1, the reigning champ cannot afford to allow Honczarenko, Broz and the other top drivers build up a big early-season lead if he hopes for a three-peat.
Week 2 takes the Mustangs to New Hampshire Motor Speedway's Road Course with South Oval, a track the series hasn't visited in two years.  This track packs a fun, roller coaster ride in a 1.5 mile configuration that runs part of the oval track then breaks outside the oval for the road course.  An affordable track to add to your library, there should be some great opportunities for many drivers to get into the early-season points hunt since nobody has run this series at this track in the last 24 months.  Be sure to check out the map, tips and smack-talking on the series forum.
---
You may also like...
---