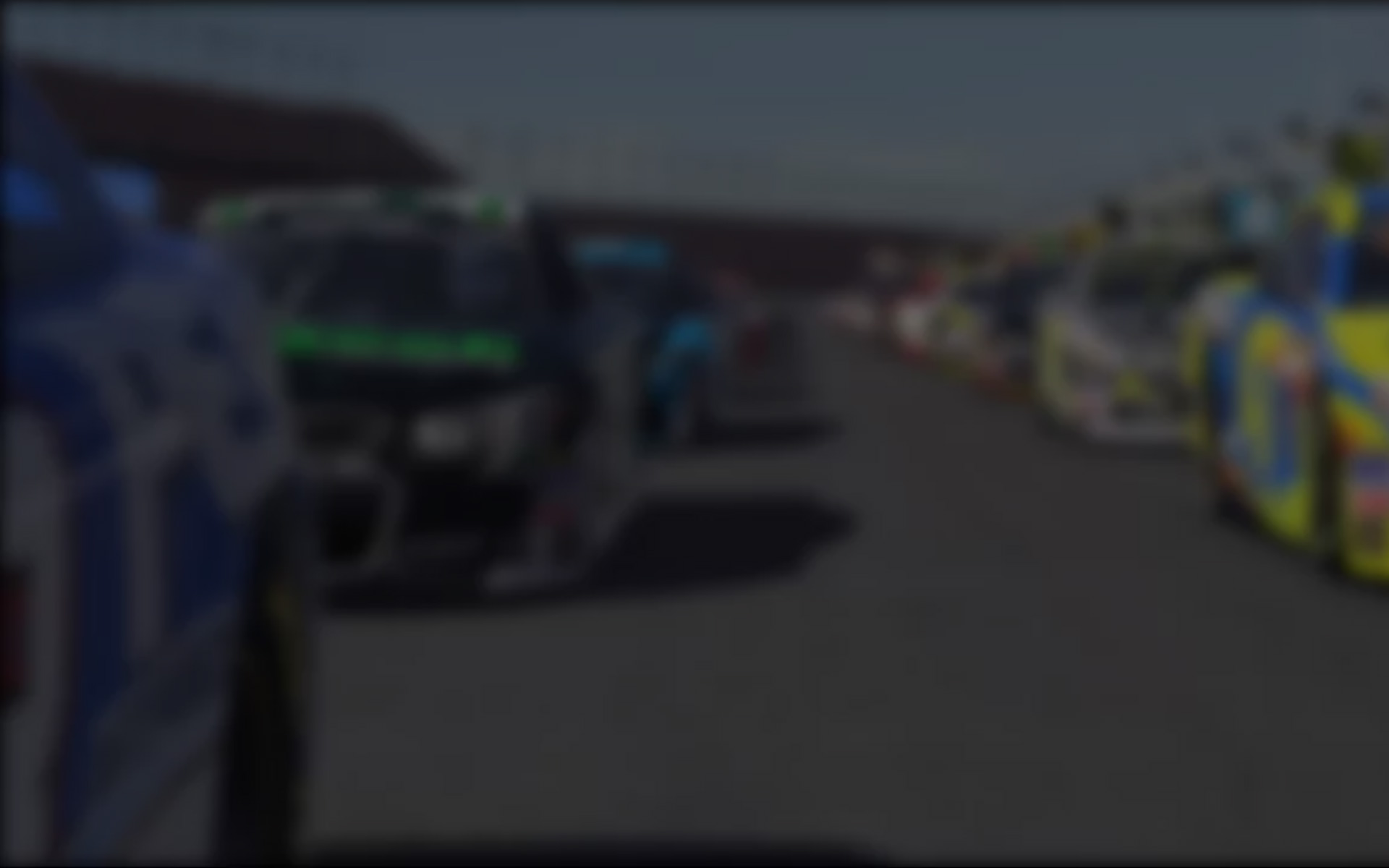 It'll be no relaxing week at the Spa for sim-racers competing for the Top 10 spots in the iRacing.com Mustang Cup.  The final week of Season 2 provides an opportunity to let the virtual V-8s of the Mustang FR500S roar over nine laps of the Circuit de Spa-Francorchamps.  Although Todd Honczarenko appears to have a lock on the series Championship with a 114-point lead over his closest challenger, the remaining order in the Top 10 will be determined by this critical final week.
The fiercest battle is shaping up for the runner-up position, with three drivers separated by only 11 points.  Patrick Bieri comes into the week with the advantage at 980 points, but he's followed closely by Olivier Sackhouse at 973 and early-season leader Vedran Broz at 969.  Nobody has more wins this season than Broz, whose scorecard carries an impressive 34 wins in 37 races.  The next closest is Bieri with 21 wins of 29 races entered.  When the two meet up this week at Spa, it should be a show to behold.
Further back in the standings the points battle is no less competitive.  With only 27 points separating the four drivers in fifth through eighth place, we can expect a serious effort from Randolph Chenowth (903), Antti Pihlaja (883), Paul Clark2 (878), and Mike Bauers (876).  Those four sim-racers have nearly identical win percentages (and virtually every other statistic) from the eleven weeks prior, so this final week could be a breakout for the one that masters Spa's 19 turns before the others.
Several drivers are in contention to try to knock current 9th overall Troy Michaud (830 points) and 10th overall Kevin C Ford (823) out of their spots in the Top 10, but both of those drivers have multiple wins this season and won't make it easy.  Michael Morrison2 only has 14 starts on the season but has been making them count with 11 top-five finishes including four wins, putting him in 11th overall with 802 points.  While we can also expect strong efforts by Panji Brotoisworo and Darren W Jump, two drivers stand out as the likely favorites to nab spots in the Top 10.
First, Travis Mihm sits 13th overall at 737 points and only has seven points events included in his score.  A quality 97-point performance this week would put him into 9th if Michaud and Ford can't improve their scores.  Second, Teemu Lappalainen sits 15th overall with 697 points and only six weeks scored.  A solid finish in a high strength-of-field race would give him the 124 points he'd need to take the 10th spot from Ford.  How likely is that?  With only seven starts on the season, Lappalainen has seven top-five finishes including three wins.
It's guaranteed to be a great final week in the iRacing.com Mustang Cup at Spa.  Many drivers besides those mentioned above are battling for their Division Championships and to meet their individual goals for the season.  Of note is the late-season charge by Dan Rasch, who has accumulated 578 points in only four weeks scored, good for 21st overall in points.  He's a nearly perfect 19 wins in 20 races and has never finished outside the top 5 this season.  While he's mathematically excluded from the Top 10, his appearance in any grid with many of those named above will likely be met with groans and apprehension.  Drivers looking to get help with this week's track should be sure to check out the series Forum where you'll find all of these top drivers sharing their tips, fast-laps and maybe a little smack talk.
---
You may also like...
---