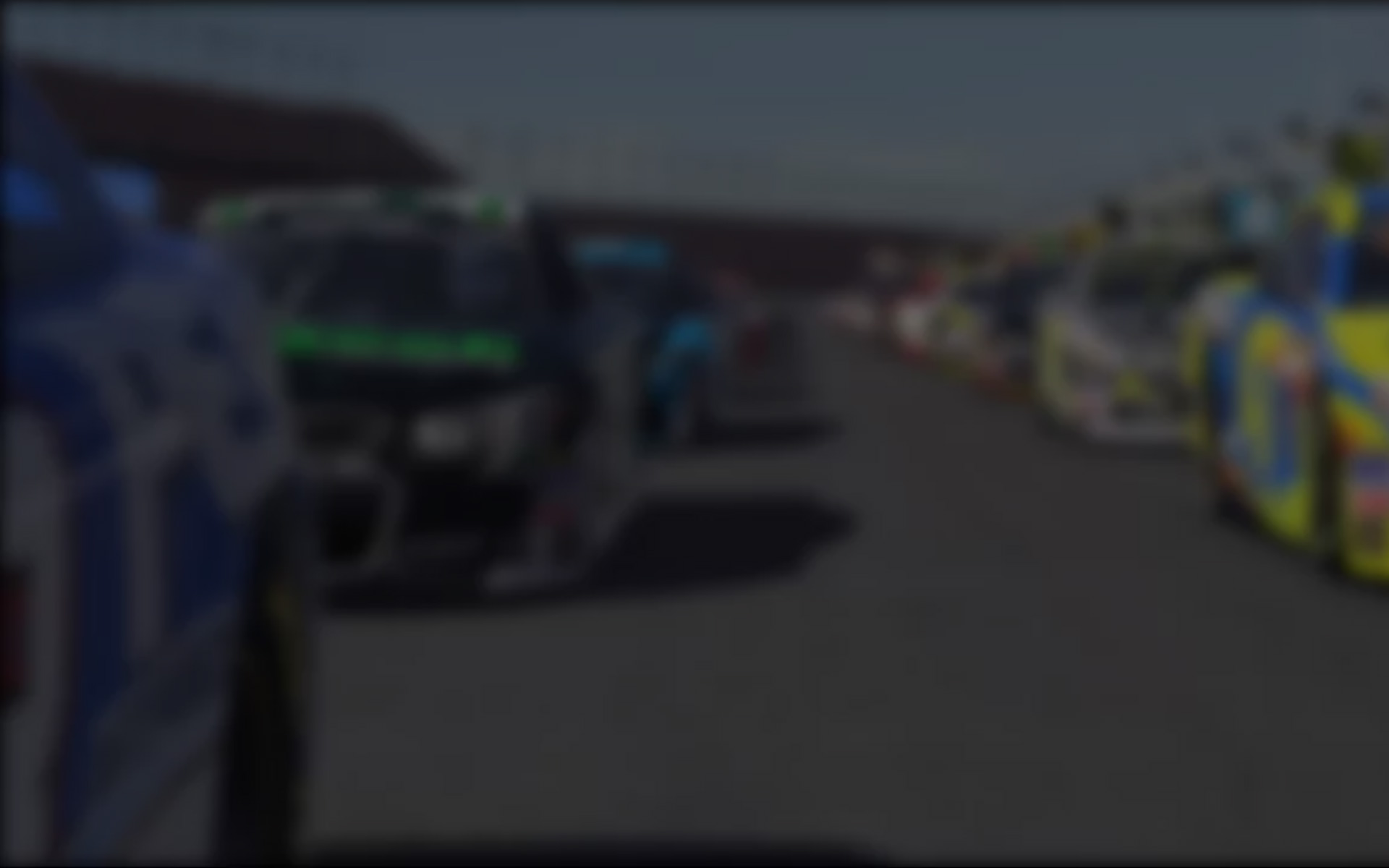 Last Saturday I had the unique opportunity to participate in a new road series I'll be writing about for Season 4 — the iRacing Team GT3 Challenge — as a crew chief for a pair of sim-racing buddies competing against over a dozen other sim-racers piloting seven GT3 cars around Silverstone's International layout.  The hour-long endurance race required each team to run at least two sim-racers per team.  The optimal strategy seemed to be a one-stop with fuel and driver swap, while taking tires seemed the best strategy based on my estimates based on the speed of my two drivers.
The first driver in the car was Jeroen Kweekel.  He took our RUF Track-spec out for the 15 minute qualifying session and did well to put it on pole position, giving our other driver Alex Gillon the best start for his time in the seat.  A rolling start from pole is not something Gillon had done previously, but we talked him through it and he was able to get a great launch as the BMW Z4s of Steve Claeys and Olaf Matzenbacher (BMW Z4s) began squabbling over second place with Marc Wood (RUF) — making Alex'  job even easier.
After Lap One, Claeys slotted into second place, followed by Matzenbacher and Wood.  As the field rounded Copse for the second time, though, Matzenbacher caught some oversteer at the exit and swapped positions with Wood.
Wood seemed to be riding high after moving into third and got a nice slipstream from Claeys as they headed into Abbey.  Claeys may have thought that Wood was too far back to do anything; however, he moved for the inside line and actually challenged for second place, but didn't have the exit speed to complete the overtake.  While this was going on, Gillon had extended the gap already to a few seconds.
Sadly for Wood his strong performance on Lap Two came to an abrupt end at Priory where possible contact with Matzenbacher sent him into a spin and lost him several positions (and loads of time).
With Wood out of the picture it was left to Matzenbacher and Claeys to decide who would take second place.  Claeys held the position for a couple more laps before Matzenbacher got the inside line at Abbey and second place with it.
A few laps later, on Lap Seven, Claeys spotted his opportunity when Matzenbacher went deep into Copse and lost significant momentum exiting the corner.  Claeys moved to Matzenbacher's right, which would give him the inside line for Maggotts, but the two came together and went spinning off the track, with Matzenbacher hitting the Armco barrier.  As a result, Simon Toupin of Toupin Racing Team took second place  . . . and my main man Gillon gained an even bigger lead over the rest of the field.
As a result of some errors on the part of the leaders' crew chief (aka me), Gillon came on pit a little early, at the end of Lap 20.  I recommended to Kweekel that he take tires during the stop, as I estimated Gillon was losing half a second per lap at the end of his stint.  Gillon agreed with my recommendation and Kweekel took fresh rubber to begin his stint.
While Kweekel was replacing Gillon in the virtual cockpit of the leading RUF, Wood's teammate Maurizio Miconi was struggling through Maggotts in fourth position.  Miconi took lots of curb before the back-end stepped out on him under braking for the hairpin.  Miconi counter-steered and managed to keep his RUF pointed in the right direction, but lost even more time as a result for Team Ardenboys.
The oversteer struggles continued for Miconi a handful of laps later at Copse where a lack of grip at the entrance of the very high-speed corner sent him into a four-wheel drift before spinning entirely.  Thankfully for Miconi the only car he lost position to, though, was Bill Decaire in the Hard Up Racing RUF, who was a lap down and in P6 at that time.
At the end of Lap 25 Toupin finally came in for his compulsory pit stop and driver swap, relinquishing the lead to Kweekel before even coming to a stop in his pit box.
As the race approached Lap 40 it became obvious that I, as crew chief, had made a critical error in the fueling of the car.  I asked Kweekel to take down the fuel mix and see if we could make it to the end without having to head back into the pits.  At this point the gap to Toupin in second place was over a minute though, so even if a splash 'n dash were needed I felt confident that we had the win in hand.  Kweekel gave me and Gillon a bit of a heart-attack though when a "moment" under braking for Maggotts nearly launched the RUF skywards and sent him bumping off the track before he finally regained control and continued unscathed (we hoped).
I decided that Kweekel would likely not make it to the end of the race with his current fuel level and had him pit at the end of Lap 41 for an extra five liters of fuel, which would be more than enough to complete the race.  He came into the pits and was only stationary for a few seconds before returning to the track with over a 30 second gap to Pierre Toupin in second place.
In the end we won (in spite of my mistake) by over 40 seconds to Toupin Racing Team in second place.  This Saturday evening race wasn't the highest SOF race of the inaugural week of this Team GT3 series, but it was the only one in which I took part.  Still, at week's end, our win was enough to put Kweekel and Gillon in fifth and sixth in the points, with 125 points from winning the 2073 SOF race.  The highest point scorers of the week were Michael Schellbach and Jessica Blum who won a 2547 SOF race and earned 157 points as a result, while Andy Künzli and Heinz Bohren scored 134 points after finishing second in the same 2547 SOF race (the top four point scorers of the week all being from DE-AT-CH).
---
You may also like...
---