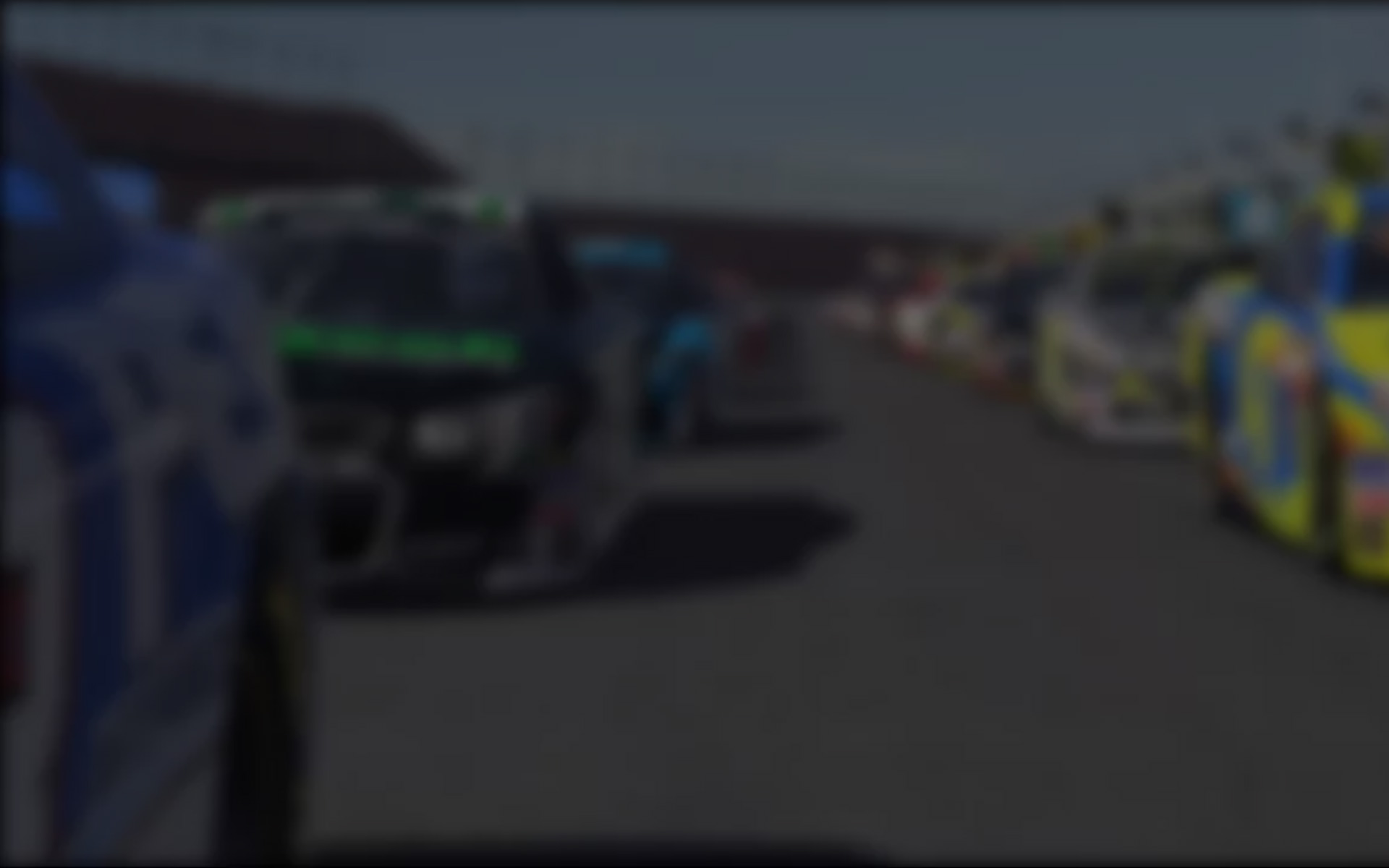 2013 Season 4 is officially sealed in the books. With great battles in almost every division of the NASCAR iRacing.com Class A Series (open setup), this season was surprisingly exciting to watch. Surprising because, unfortunately, Season 4 is usually considered to be the "lack-luster" season of the Class A series.  Most drivers are fueled through the first three seasons by the prestigious prize of obtaining a prop license, then they take a break during Season 4 to recharge and prepare to resume the pro hunt . . . or their entry in the NASCAR iRacing Series World Championship.
This is not to take credit away from the drivers who win the Season 4 championships. If anything, it evens-up the playing field, making for some of the closest battles of the year for the title.  Those who really desired to compete were there, even if they didn't have a ton of company. Case in point, when the series went to Rockingham, only 11 Division 1 drivers attempted "The Rock."This didn't make the series any less exciting down the stretch.  Kyle Crump came into Week 12 with only 48 points between him and Shane Miller. But the championship wasn't just a two car race.  With only 150 points back to seventh place John Schweickart, nothing would be certain until Week 12 was in the books and Week 13 got the green flag.
With the season finale taking place in the familiar confines of Charlotte Motor Speedway, the drivers were well-prepared coming into the week with setups already under the car.  The biggest SOF race was the 9:30pm ET race on Saturday Jan 18th.  Miller came out in full force in this race too. Knowing it was his best chance to catch Crump, he fought his way from seventh to fourth to earn 264 points towards the championship.  Surprisingly, Crump did not attend this week's SOF event. Knowing his season had earned himself the opportunity to afford a drop week, he seemed content to avoid a disastrous week and put all the pressure on Miller.
Miller gave it his all to say the least, he attempted nine races during the week winning two, but in the end Crump would managed a marvelous 227 points – more than enough to keep Miller at bay.  Crump was crowned NASCAR iRacing.com Class A Series champion after an outstanding season that saw him make 25 starts and take four wins, 15 top fives and lead 210 Laps.
Steven Gilbert stormed his way into this article with seven wins at Charlotte this week, giving him 20 on the season.  This not only gives him the most wins among Div-1 but among all drivers who competed in Class A in Season 4.  Even more impressive, Gilbert scored those 20 races in only 56 starts. That is an amazing feature and makes me believe he will do amazing things for 2014.
The driver in me can't help but feel as if winning is the only thing that matters.  However, I have learned over the years that consistency is the key to championships.  Any driver who can manage to place themselves in the top five is a talented sim-racer who deserves honorable mention no matter where they finish.  This season, Todd Hendrick has much to be proud of with the second most wins in Div-1 and the most top fives (63 in 103 starts).  Impressive as Hendrick's score was, another name jumps-off the board: namely Josh Berry. Running a part-time schedule, Berry started only 13 races, but won 11 of them.  That's astounding and remarkable to say the least.  To lay it out simply, he won 84.5% of the races he attempted in Season 4.
Division 3: This division features a lot of drivers who are on the rise, some of whom will be in Div-1 as early as next season. If there was ever a season to watch Div 3 closely, this was the one as the top 11 drivers finished less than 200 points apart.  Joe Martinez and Paul Beardmore came into Week 12 separated by just a single point, with Howard Bell only 21 points back.  These three drivers fought very hard in the final week, and Martinez did what he had to do,  earning 135 points (the most in his division) and secured the championship!
Division 8: It's easy to get swept-up in the glamour of Division One, but just as the best racing is often between two standouts at your local short track, so some of the best competition in Season 4 was to be found in Div-8. David Anderson and Stephen Howell fought each other tooth and nail down to the final week of the season.  The twosome came into Week 12 tied for the title in Division 8, and after everything was finished and the haulers left Charlotte, Anderson had earned five more points than Howell to win the championship!
With wonderful stories like these across the entire iRacing community, it's hard to imagine all of the exciting sim-racing in store in 2014. Be sure to check this space in iRacingNews each week to see what's around the next turn in Class A.
---
You may also like...
---