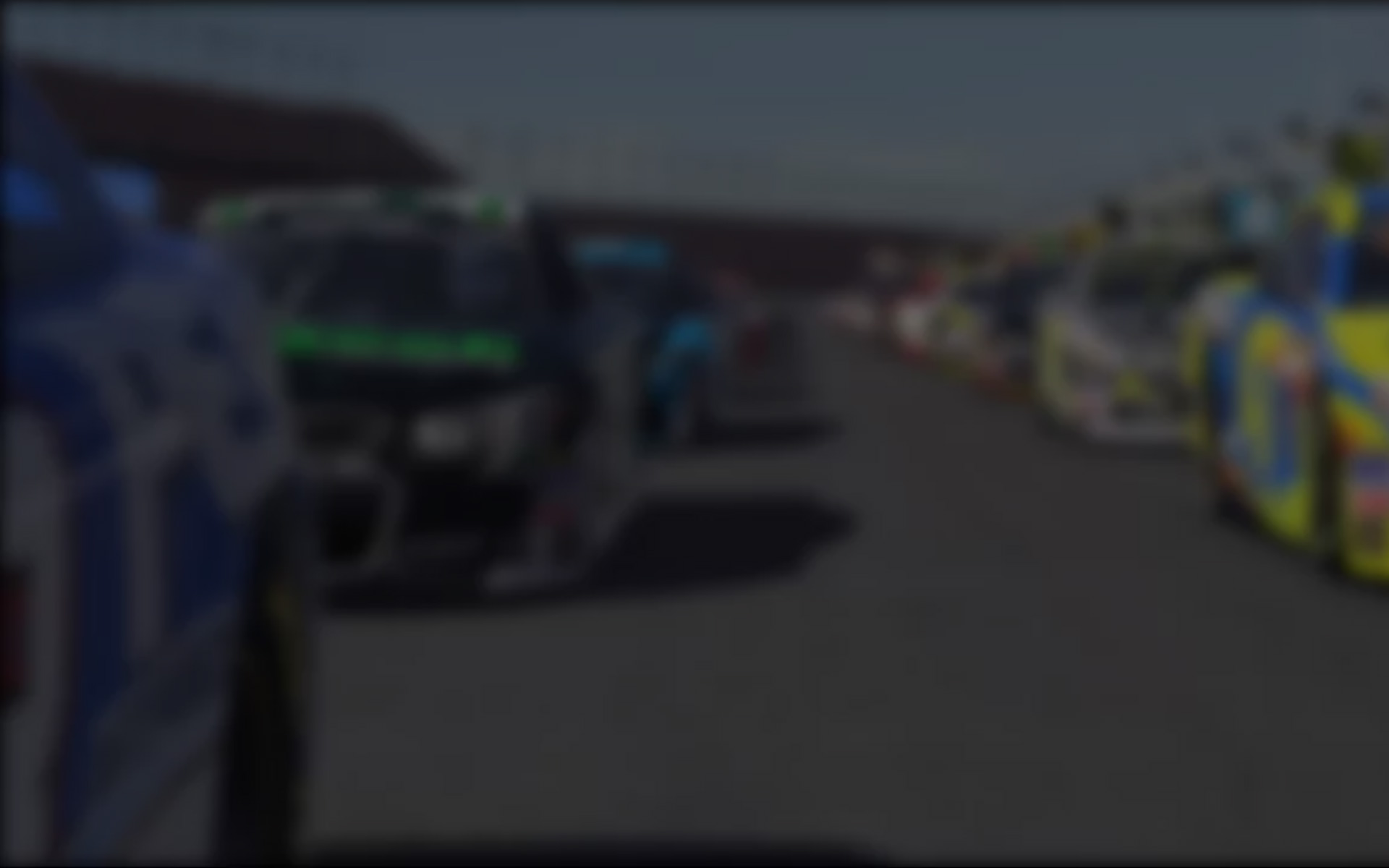 September 16th, 2013 by JaimeB
Following last week's NASCAR iRacing Series races at Richmond where Landon Harrison win in the final event of the week cut-in to the points advantage of series leader Tyler D Hudson, Harrison came to Chicagoland Speedway looking to continue his pursuit of Hudson.  However, it's a Herculean task, as Harrison must still make up over 2000 points to take the lead.
His first chance at Chicagoland came Thursday night when Rafael Doninelli grabbed the pole with Michael Smith on his outside. Doninelli he led 55 laps early before his fortunes soured and he went on to finish ninth.  The second part of the 133 lap race featured a three way battle for the top spot between Pro/NiSWC sim-racers Harrison and Bryan Blackford, along with Kyle McCormick.  When it came down the end, McCormick played is perfectly to take the winner's spoils with Blackford and Harrison coming in P2 and P3 respectively.
Saturday promised an action-packed day of online racing, with two races on tap. The early race saw Simon Crochart starting on the pole alongside of Matthew Moose.  Crochart was the man to beat for most of the race, leading 116 laps, before he got caught up in a crash that ended his day.   Crochart's demise opened the door for Moose, who duly captured the win.
At high noon (eastern US), Race 3 went green with pole-winner Chad J Laughton and Doninelli on the front row. The race was and one man show for all the race for Laughton was a one man show. As with the earlier race, this was a one man show with Laughton playing the featured role.   And, not unlike the first race, fortunes changed in the final going as the battle for first heated-up between Laughton, Hudson and Doninelli.   This time around though, a late yellow ended the race and gave the win to Laughton with Thomas Davis taking second ahead of Hudson, who came all the way from nineteenth on the grid, while Doninelli had some late race tumbles and come home in fifth.
Sunday night brought the curtain down on Week 25 of the 2013 NASCAR iRacing Series.  Undeterred by his earlier disappointments, Doninelli picked-up his second pole row for the week with Moose on his outside. Yet again, Doninelli was the man to beat, leading 86 laps. But a late pit stop late in the race for him was too much to overcome, and gave the win to Jordan Westfall who led only 36 laps in the online race.
Both Hudson and Harrison had on and off weeks in the Windy City, with Hudson re-gaining some of the ground he lost at Richmond with a podium finish in his only start for the week. Harrison also grabbed a podium finish at Chicagoland but his hopes of a better result in Race Four were dashed rs he started 14 and finished P16.  Needless to say he is looking to have a better week at New Hampshire Motor Speedway.
---
You may also like...
---