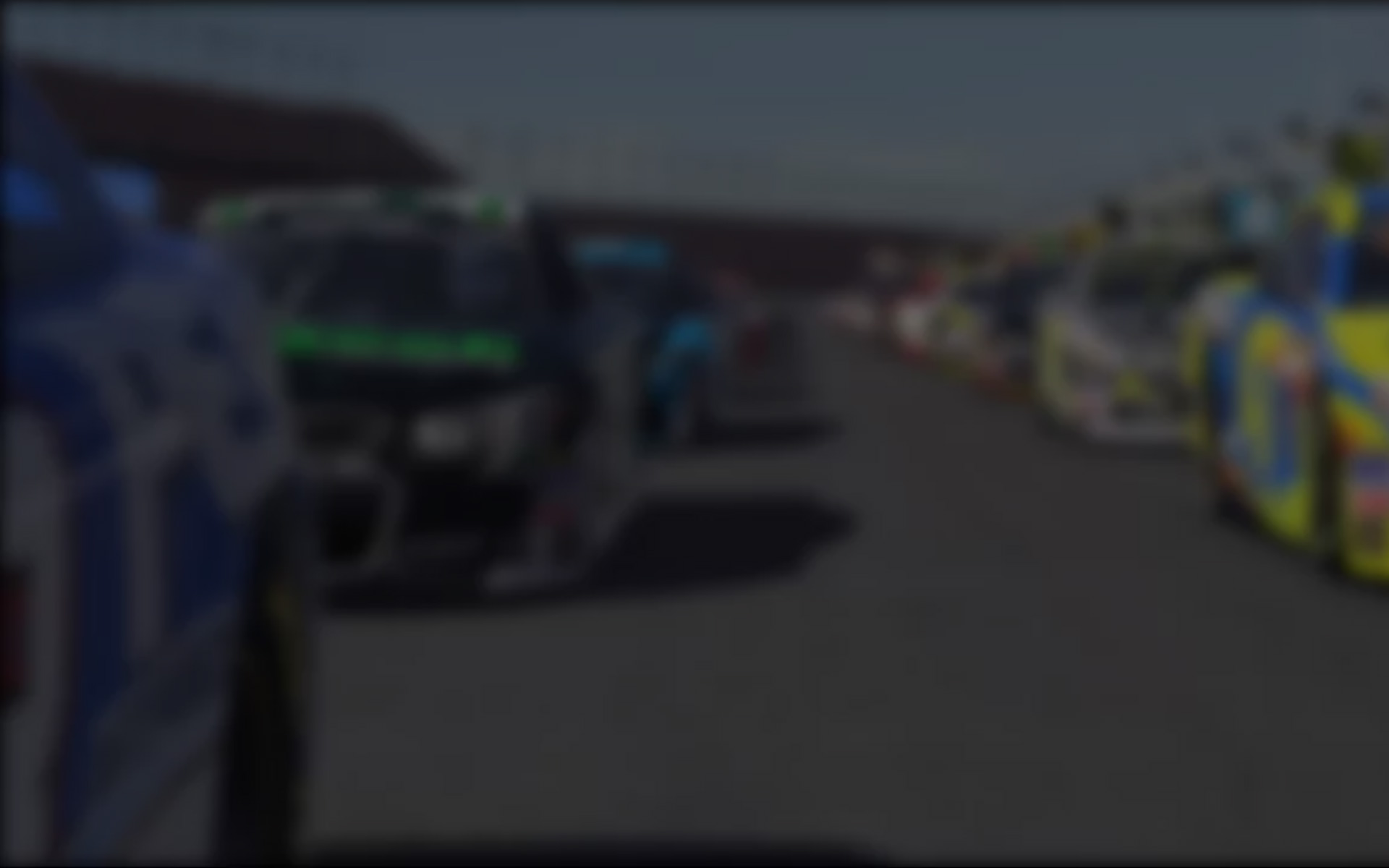 The NASCAR iRacing Series makes its 17th stop of the season at New Hampshire Motor speedway. Tyler D Hudson is still got a good lead in the points over Landon Harrison but Hudson had so hard hits in the points over the past two weeks. Harrison keeps making up a little ground each week due to the hard times for Hudson. This week in the Tune up I did a Q and A with NiS vet Lance Gomez Jr. where we talk about the ups and downs of his season and some facts and history of the New Hampshire Motor Speedway.
Lance Gomez Jr Q and A:
Q how do you think your season is going up to this point in the season? A: It hasn't been the best. I still win races, but it's not fun going into a race and knowing that someone is watching you and waiting for you to make the smallest mistake, so you can be suspended. By far, this has been the roughest season I had on iRacing.
Q: What are some of the stuff you to from week to week for the different tracks? A: Nothing. I just go and race like the world is going to end in two hours.
Q: You have had a lot for ruff races the last few weeks how does the effect your mind set as a driver? A: Well, you're right. It has been really rough.  As a driver on the track speed wise, it doesn't affect me at all. It does however cause me to drive even harder each race and just go for the win knowing that I have no chance at winning the NiS championship or any championship. From this point on, there will be no such thing as a "good point's day". It will be "for the win!" every time.
Q: What are some goals you have set yourself for the rest of the season? A: Win and be the fastest. That's it.
Q: Who makes it happen every week who keeps making you better?  To be honest, that would be my parents, God and Ayrton Senna (Not in that order). God, because he is the ultimate source of my hope and persistence for me. Knowing that he is "I AM" and that he opens doors helps me to push harder and keep the dream. My parents help by paying for iRacing and encouraging me to chase my dream. Finally, Senna because when I read about his biography and how he always tried to find a new limit and tried to get better encourages me to push towards and beyond that mark. One of my favorite parts of his life was when he stated that he was at first horrible at driving in the rain and he used to take his go-kart outside and practice every time it would rain. I would then look at numerous YouTube videos of him being tenths and sometimes, even seconds faster than everyone else because of his faith in God and his unmatched dedication to be better. Seeing the movie, "Senna", helped me to relate to Ayrton Senna very much. Seeing all the trials he went through to get to his point encourages me a lot. As far as on the racetrack, Eric Isenbeck has been a tremendous help to me in being my crew chief in NiS races. He ultimately led me on to beating the 2-time NASCAR iRacing World Champion, Ray Alfalla, at Darlington by a daring pit call in the C Fixed series.
New Hampshire Motor speedway
Fast Facts:
Location  Loudon, New Hampshire
Capacity               93,521 (Grandstand)105,491 (Total)
Owner  Speedway Motorsports, Inc.
Operator Speedway Motorsports, Inc.
Broke ground    August 13, 1989
Opened               June 5, 1990
Former names  Bryar Motorsport Park (1960–1989) New Hampshire International Speedway (1990–2007)
iRacing Fuel run: 60-70 laps
The New Hampshire Motor Speedway is a 1.058-mile (1.703 km) oval speedway located in Loudon, New Hampshire which has hosted NASCAR racing annually since the early 1990s And now has two NASCAR races a year in the summer and fall. The track was the site of a pair of fatal collisions which took the lives of two promising young drivers. 2000 was a hard year on the track when In May, while practicing for a Busch Series race, Adam Petty perished when his throttle stuck exiting the second turn, resulting in a full speed crash head-on in the middle of the third and fourth turns. When the Winston Cup Series made their first appearance of the season, a similar fate befell 1998 Rookie of the Year Kenny Irwin, Jr. For safety reasons, track owners decided to run restrictor plates on the cars during their return trip to the speedway in September 2000, making it the first track in recent history outside of Daytona and Talladega to use them. It would be the last one as well; an uneventful race won by Jeff Burton, which had no lead changes, was the result of the experiment. It was the first wire-to-wire race since the 1970s. NASCAR rookie of the year from a few years ago Joey Logano also got his first cup series win at the track in his rookie year as well.
---
You may also like...
---