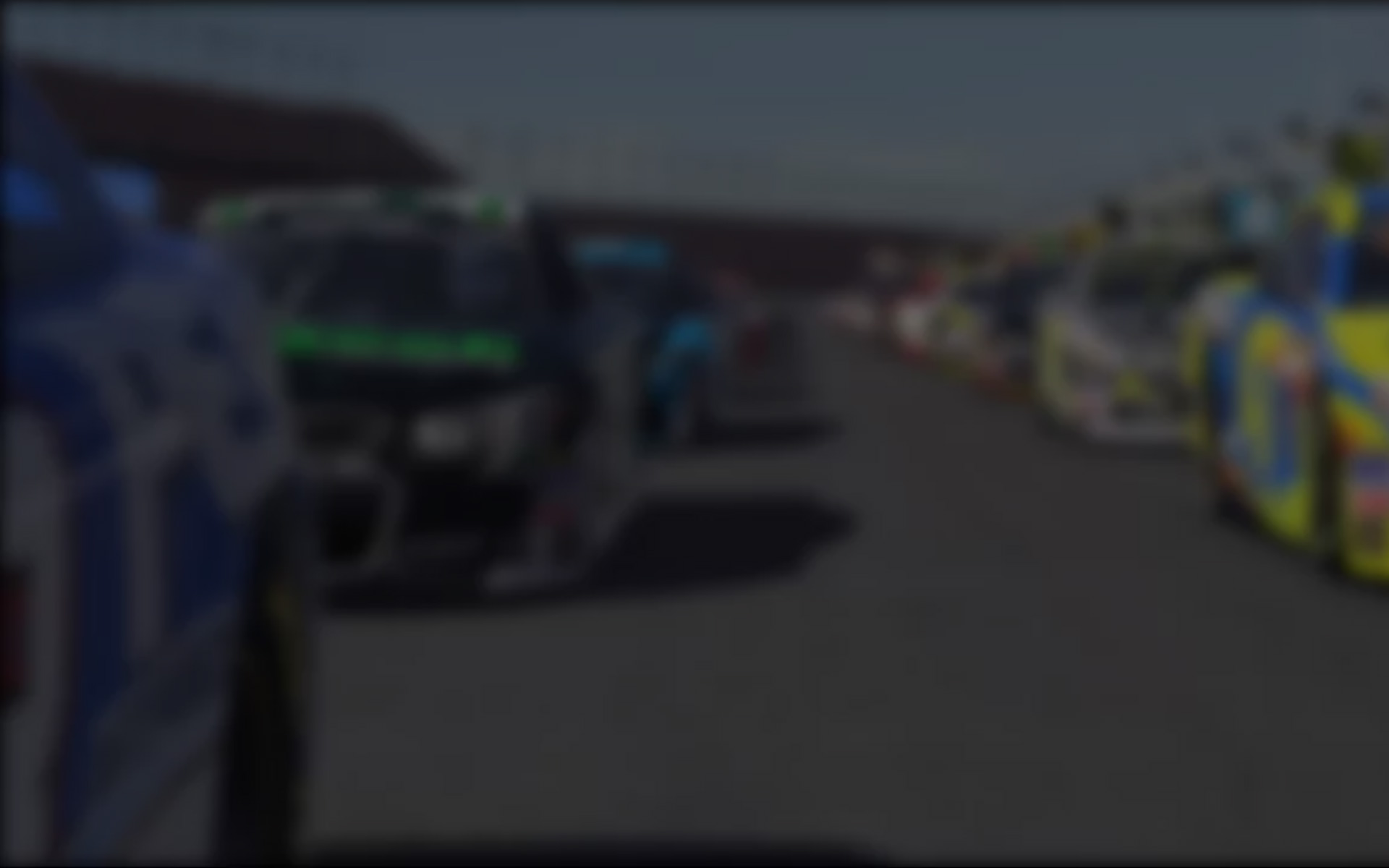 With the iRacing.com Street Stock Series (Fixed setup) season beginning in the near future, it's important to note some of the changes in the format of the series as well as technical changes to the Street Stock that was updated in the latest build. All these developments lead up to what should be a very good 2014 Season 1 and beyond.
The Street Stock itself features updated tires and along with a new setup option for the garage area. The staff and testers at iRacing have done a great job with this latest tire model update, a global update for all cars already on the NTMv5. They have made improvements to tire heating energy transfer calculations, and although I hope you don't see much of this in your racing this season, they have prepared the tire so it will smoke more realistically. The new setup option is a global change for all oval cars which allows you to offset the steering wheel to your liking.
The format of the series has also changed. In previous seasons, a four week "mini-season" took place in the iRacing.com Street Stock Series, with one drop week. Beginning with 2014 Season 1, the series will consist of the standard twelve week season with four drop weeks as utilized by most iRacing series. However, the same two tracks (Charlotte and USA) still form the basis for the schedule and will be on their normal two week rotation.
Since the first step for all iRacing oval rookies is the Street Stock series, it's essential for drivers holding a rookie license to understand they now only need to achieve a 3.0 Rookie Safety Rating before being fast-track promoted to a Class D License. There will no longer be manual rookie promotions every month, as with a fast track at 3.0, it is no longer necessary to be manually promoted.
Last season the iRacing Street Stock championship went to Pascal Stix (DE-AT-CH). The Austrian won 59 percent of the races he entered, taking sixteen victories. Another astounding statistic to me is the fact that Pascal averaged 1.59 incidents per race, showing his ability to stay out of trouble and, at the same time, do quite well in competition. Another staple of last season's Street Stock competition was Gary Perry (Canada), who finished twelve points behind Stix. Perry competed in 111 official races, winning forty-four of them. Like Stix, Perry was able to stay out of trouble in his races, averaging only 1.21 incidents per race.
Sam Katakouzinos (Australia/NZ) was the "Iron Man" of 2013 Season 4, competing in almost 200 races (191). Although he finished 15th in overall points, Katakouzinos led the series in most important statistical categories including wins (70), top 5's (126), poles (96), laps (5211), and laps led (2192).
Here are the top 10 in points from last season:
[table id=10 /]
Hopefully we can see just as good a championship battle as we did last season, as the sim-racers are as evenly-matched as ever.
---
You may also like...
---