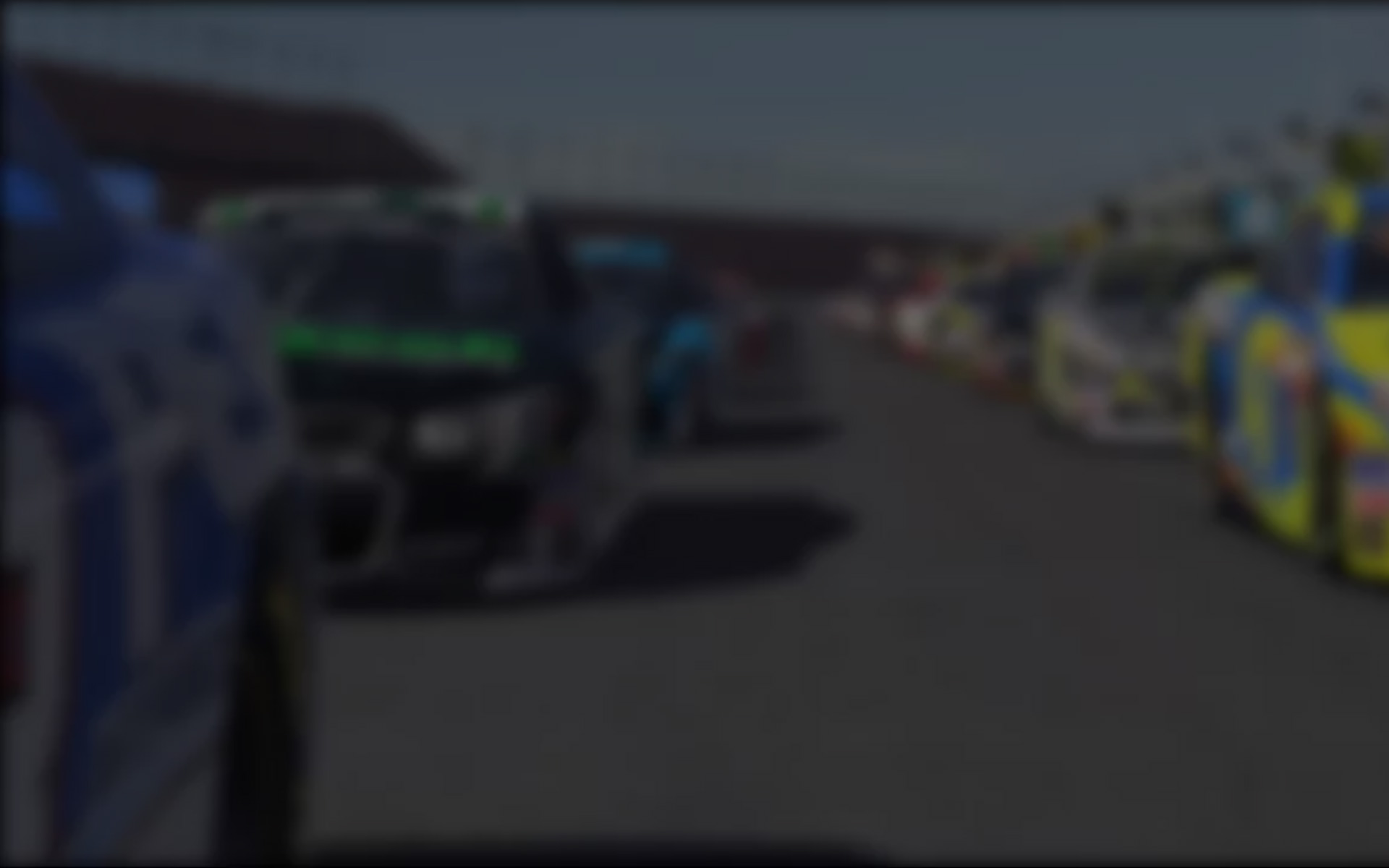 After a one week sabbatical for many drivers in the iRacing Pro Mazda Series, the road courses returned for Week 9 at Japan's Okayama International Circuit. The track features 11 corners over its 3.703km course. Much to my surprise we had a totally new front row! It featured none of the common iRacing Pro Mazda names that we've been accustomed to throughout the season; although it was incredibly tight based on the top three positions' times – all separated by less than a tenth. Michael Storm took pole position with a 1.26.438, whilst Wojciech Rabsztyn joined him on the front row, only .76s slower. Wyatt Gooden was a place further back, but had his work cut out to make his way to the head of field based on the pace around him had shown.
The opening lap ended without any implications for any of the Pro Mazda drivers; in fact they all had their wings intact, with no scrapes in sight! Storm still headed the field whilst Gooden was looking to chase him down and pass him. Jarvis' attempted move on Rabsztyn was unsuccessful so the Carbon Racing driver slotted back in to fourth position. Every driver knew Gooden's been the man to beat this season, and no inches were given or taken whatsoever. Storm had to go defensive around the Hairpin (Turn 5) whilst Gooden looked from a way around the outside, Rabsztyn made this his time to go on the offensive as they headed down into the Revolver. With Jarvis nipping at their heels he was ready to pick up any pieces or even take a piece for himself. With the Radicals Online driver and Rabsztyn side-by-side as they powered towards Redman, Jarvis was unable to make anything of it; rather than make it three wide he dropped in behind the two ahead. Rabsztyn was unable to hold it around outside of Redman; this was when Gooden saw his opportunity to close the door . . . he did so and made sure he did it quite abruptly! With a whisker between the drivers around Hobbs they both emerged the other side unscathed, meanwhile Storm was attempting to scamper off with a hefty early lead.
It took awhile for the first casualty to occur but it did inevitably happen. Vedran Kralj and Rafal Mroz were battling for the ninth position when they had an altercation at Turn 5. It's a hard incident to judge considering Kralj didn't hit the apex whilst Mroz seemed to turn-in expecting him to be further away than he was; nonetheless an unfortunate collision ended Kralj's day, whilst Mroz was able to continue.
Meanwhile, back up front Gooden has left Rabsztyn to his own devices and the UK&I driver's job was to now keep Jarvis, Brunner and Barr at bay whilst trying to cling to his third position. Although Jarvis was jostling for position very robustly he wasn't able to pull anything off by the halfway point of the race. Shortly after they interlocked wheels Jarvis was forced to pull off a save around Mike Knight corner as Rabsztyn just closed the door as though he wasn't there!
After winning the Montreal SOF this season James Barr hasn't had the luck he'd have hoped for. His run of so-so results continued, although this result ended up in the tire barrier, forcing the Vortex driver in to early retirement.
Come the final lap of the race there were still two key positions in play: first and third. Whilst Storm had Gooden half a second back, Jarvis was only a half second away from third as they reached the white flag. While there were no sub-par performances throughout the race, the final lap was as static as you could like. Whilst Storm brought home a fantastic 215 points from the 3462 SOF win, Gooden had to make do with second, finishing only .4s behind what could prove to be a new rival. Rabsztyn held-on by the skin of his teeth to round-out the podium as Jarvis and Brunner finished the top five.
With three weeks remaining and a one week deficit for Gooden, the championship is seemingly his to lose; but with three rounds remaining that means a trio of additional SOF races for others to try and do something about it. Next week Lime Rock Park welcomes the Pro Mazdas which will undoubtedly be the most fast and furious track that is on this season's schedule. I think it's fair to say I can't wait to see what it will be like!
---
You may also like...
---