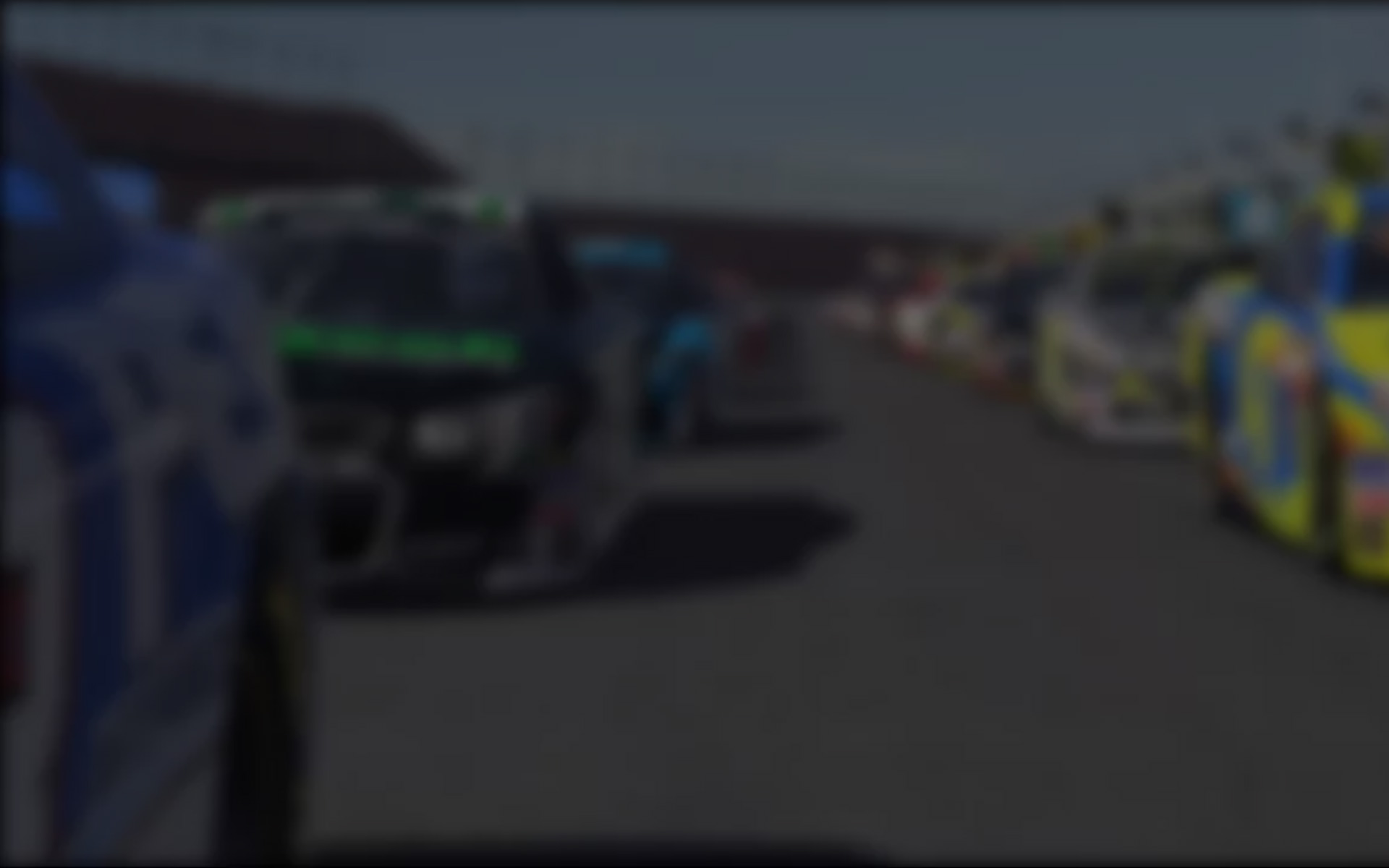 You know the saying, "Nice guys finish last."  Last year it was a case of a nice guy finishing second when Gabby Chaves was runner-up in the closest race in the history of the Indianapolis Motor Speedway, losing-out to Peter Dempsey in the Freedom 100 by .0026s.
Chaves had a whole year to think about "what might have been" at the Brickyard, a year in which he went on to finish second in the Indy Lights championship driving for Schmidt Peterson Racing on the strength of a win (Mid-Ohio) and nine more podium finishes.  This year has seen the 21 year old doing double duty, driving his Belardi Auto Racing entry to wins at Long Beach and Barber Motorsports Park in his sophomore Indy Lights campaign while piloting the unique Delta Wing in selected Tudor UnitedSports Car Championship events.
And in his "spare" time, the gregarious Colombian has been knocking the cobwebs off his race simulator, reacquainting himself with iRacing after a long absence.  As a young phenom, Chaves was involved in iRacing in its formative years.  But he lost touch with sim-racing when his career took him to the Italian Formula 3 series and, later, GP3.  He renewed acquaintances with iRacing after returning to North America in 2012 to compete in the Star Mazda Championship.
"I first found out about it in 2006 or 2007 from Divina Galica when I was racing Skip Barber," he recalls.  "I heard about how promising iRacing was; I was really excited about it.  And I was able to be one of the first Beta testers.
"Then I went to race in Europe for a couple of years and I left all my sim equipment at home, and didn't really keep up with it.  But when I finally got back to the States I got all my stuff back together just to have every tool I can to help me succeed.  I decided I need more track time, I need more seat time and the easiest way to do that is through iRacing."
"I need more track time, I need more seat time and the easiest way to do that is through iRacing."
Chaves figured to get plenty of seat-time at the Indianapolis Motor Speedway in a May of 2014 that included an Indy Lights double-header on the road course followed by another shot at the Freedom 100 on Carburetion Day prior to the Indianapolis 500.
Suffice to say Chaves would have been delighted with a second place in either of the road course races after losing an engine while scrapping for the lead in Race One, then being forced to start at the back of the grid for Race Two and coming home a disappointing eighth.
Chaves' streak of Andretti-esque Indianapolis luck seemed destined to continue when set-up issues left him fifth on the grid for the Freedom 100.  But that was before a scintillating Indy Lights race saw him battle for the lead with Matthew Brabham, Zach Veach and pole-winner Luiz Razia for much of the 40 lap event around the 2.5 mile oval.   After Chaves forged to the front for five laps at mid-race, however, Brabham seemingly took control and led the rest of the way.  Make that 99.99% of the way.  Chaves ducked out of the draft on the run to the checkered flag and crossed the line inches ahead of Brabham.
Although the margin of victory was nearly double that of last year — .005s – Chaves still wasn't sure he had won until the cool down lap.
"I looked up at the pylon and I still saw the (Brabham) in first and thought, 'Aww, man,'" Chaves said. "It wasn't until I got to Turn 1, the short chute, that everyone in the radio was screaming. I said, 'I don't know what you're saying but I'm pretty sure the message is clear.'
"The best way I can describe it is black and white, night and day," he continued. "You go from being first loser and feeling like there's so many things you could have done to be the winner, and it doesn't matter what else happens now. I won the race."
To be clear, it's not like Chaves ran hundreds of laps at the virtual Brickyard in a digital Indy Lights car in preparation for his month of May.  iRacing does not even offer a virtual version of the Indy Lights Dallara.  Nevertheless, iRacing was an integral component in Chaves' pre-race activities.
"I use the Dallara IndyCar," he said on the eve of his Freedom 100 win, "first the older car and now the DW12.  It's similar, handling-wise.  Obviously you have more power, but what I really like is the laser-scanned tracks.  You just don't get that accuracy in other racing simulations. When it comes to the tracks, you can't get much closer than iRacing.  That's what I really wanted to use as a tool.
"Just yesterday I was on it for awhile around IMS.  This morning I got in the car and the first lap was full throttle, just like I'd been in the car all night.  I was already warmed-up and ready to go.  Your mind is already warmed-up and ready to go, then it's just a matter of getting your body senses up to speed.  So instead of taking two steps to getting up to speed, it's only one step.  And on a race weekend, time is very limited."
With three wins to his credit already, Chaves finds himself leading the 2014 Indy Lights point race heading into what amounts to a mid-season break before the Pocono event on July 6.  With seven races on the schedule in July and August, however, he is well aware the championship is very much up for grabs.  Thus he is taking things one day, one session at a time.
"I think we're looking good," he says. "We're definitely in contention for the championship.  But we have to just try to do the best we can today, try to do the best we can tomorrow.  If we just stick to the basics, which is having fun and hard work, the results will come."
"I want to use (iRacing) as a tool not only for practicing but as a tool for visualizing what I'm going to be racing next year."
Part of the hard work is fun; especially when it involves iRacing.  For in addition to helping Chaves "visualize" most of the race tracks left on the Indy Lights schedule, iRacing helps him see something even more important . . .
"I'm so excited about getting to use iRacing more often," he says.  "The DW12 is now out, a lot of the tracks we're racing on are in the sim, so I want to use it as a tool not only for practicing but as a tool for visualizing what I'm going to be racing next year.
"Not saying that I WILL (be racing the DW12 in 2015) and that's why I'm using it.  But I get to see myself in that position and it helps bring that along."
---
You may also like...
---