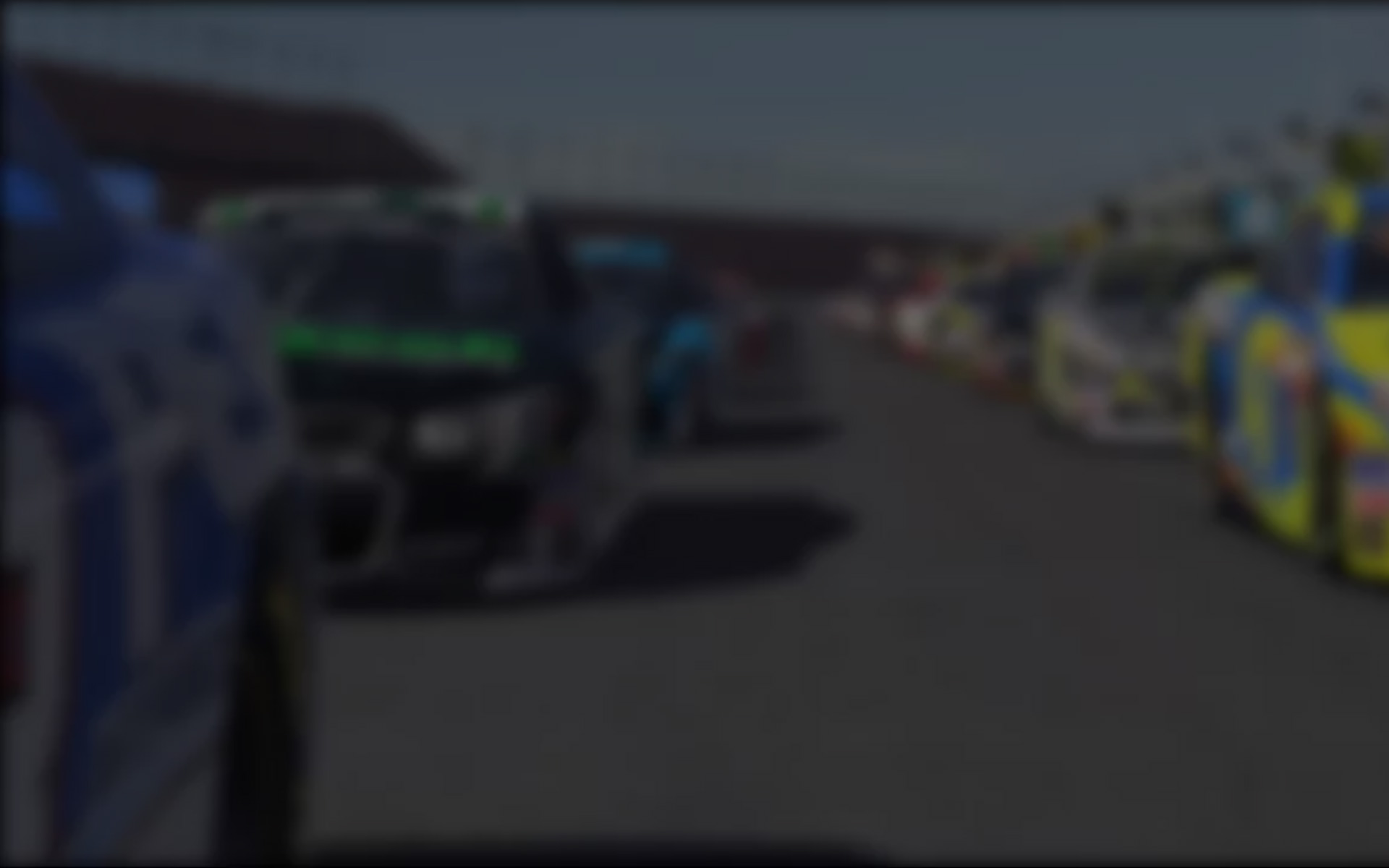 In the final round of the iRacing.com NVIDIA Grand Prix Series, Jesse Nieminen found his way to the top step of the podium for the fifth time this season after a dominating performance at the virtual Silverstone International Circuit. The My3id sim-racer, who was plagued with technical issues early in the season that effectively nullified his championship challenge, showed that with everything running in ship-shape and Bristol fashion the Finn will be a front-running contender for the 2012 title.
Starting from pole-position with a time of 1:18.420, Nieminen moved his Williams-Toyota FW31 into a comfortable lead over Greger Huttu, with help from his team-mate and 2011 World Champion Hugo Luis, who snatched second position from the Team Redline pilot on the drop of the green flag. Whilst Huttu found his way past the newly-crowned iNGPS champion at the first round of pit-stops, Nieminen had settled into a pace that had created a gap of six-seconds, which dwindled to three as he tackled lapped cars.
"I got a perfect start and was happy to see Hugo get Greger into Turn One as I knew it would make my race a bit easier," shared Nieminen this week. "I just kept pushing for the first stint but somehow my fuel consumption was a bit higher than in practice, so I had to save a bit of fuel before the stop just to be safe. The second stint was a bit more difficult with all the traffic.  I lost my rhythm a bit and Greger managed to close the gap a little, but luckily I was one lap heavier on fuel so I didn't have to spend the rest of the race pushing like mad like the last time here."
By the time Nieminen had completed his second and final pit-stop of the 60 lap race, his lead over Huttu was an unrelenting four-seconds.  The My3id racer maintained that margin to the chequered flag for his fifth race victory of the season, incidentally matching Luis' five wins for 2011.
"I got a perfect start and was happy to see Hugo get Greger into Turn One." — Jesse Nieminen
For Huttu, his ultimate fate of a second place finish was decided in the early stages of the race when Luis made a blistering start which delayed his attack on the leader.
"Didn't get that bad of a start but Hugo passed me easily and then I was stuck behind him for the first stint, just over half a second behind most of the time but unable to get closer due to the mega-understeer," offered the Finn post race. "I got by him during the first stops by going one lap shorter on fuel. I closed-in on Jesse a bit but the six-seconds or something lost during the first stint was too much. The traffic also made it tough, I lost about 1.5 seconds behind Aleksi (Elomaa) again on one lap which was nice. I made my second pit stop one lap earlier than Jesse and Hugo and was just hoping to stay in front of Hugo by some margin and that worked out."
Despite the 2012 iNGPS Championship title being safely in his pocket, Luis pushed his Williams-Toyota FW31 all the way to the finish line to secure a spot on the final step on the podium, four-seconds ahead of Team Redline's Luke McLean, who made a net gain of three positions from his seventh position on the grid.
"I got a pretty good start and jumped Klaus Kivekäs and was up to sixth when David [Williams] and Atze [Kerkhof] came together in Turn One. Luckily Atze's car spun wide and I got through it and into fifth," the Australian told inRacingNews. "I then just ran behind David until he had an issue with his connection, so I was running fourth with Klaus pretty close behind. After the final stop I had a gap of about seven-seconds to Hugo in front and ten-seconds behind to Klaus, so it was just a matter of bringing the car home, though I did push hard and felt like I closed the gap quite a bit . . . pity I left it a bit too late."
By securing fifth-position at iRacing's rendition of the Silverstone International Circuit, Kivekäs not only netted his fourteenth top-five finish of the season, the online-racer also secured third in the overall standings, a result that sees the My3id driver collect $1000 in prize money. Trailing Kivekäs to the chequered flag by fifteen seconds, Ilkka Haapala posted his ninth top-ten finish of the year, although the Orion Race Team member struggled to find a suitable pace over the sixty laps. "I just didn't have the pace for a better result, which has been the story all year, that is if I've been able to avoid trouble," Haapala offered post-race.
In his typically tenacious style, Alberto Baraldi parried the continuous advances of Dom Duhan, Jake Stergios and Samuel Libeert to claim a seventh place finish at the line with a deceptive four-second gap. For more than thirty-laps the Italian held-off the unrelenting harassment of pro-licensed Libeert, who remained glued to the Twister-Racing FW31 gearbox in a bid to snatch the position; but the Frenchman's attack on seventh place ended when his engine gave way during his final pit-stop. This left it up to Matthias Egger to lead the chase on his fellow Italian, with Duhan and Stergios in close company.
Just when it looked like Egger was to secure eighth position and tenth in the championship, fate was to deal him a cruel blow. "I was doing my race in an awesome way and I virtually gained two positions in the championship against Cornett and Townend, when my luck decided to give me a laugh." explained Orion Racing's Egger. "At about four corners to the end my engine broke, and I finished just in front of Blake, losing two positions . . . I can't say nothing more."
Egger's late misfortune left him in a tie with Townend with 264 points on the season, with Egger getting the nod for 11th spot on the basis of tie breakers, in this case two top five finishes (at VIR and Watkins Glen).
Capitalising Egger's final lap demise, Duhan and Stergios swept into eighth and ninth respectively as the Italian limped his Williams-Toyota FW31 to the finish line. As a result of Stergios' fifth top-ten finish from just eight starts, the American gains automatic entry into the 2012 World Championship, by virtue of his twenty-fifth spot in the standings.
With a line drawn beneath the 2011 iRacing NVIDIA Grand Prix Series, Hugo Luis takes the crown and $10,500 in prize money, with 645 points to his name. Bouncing back from a poor start to the year, 2010 champion Greger Huttu claims the season's runners-up position and $3500 in prizes, ending the iNGPS 28 points behind the Brazilian. With three wins and fourteen top-five finishes to his name, Kivekäs takes third in the overall Championship and $1500.
At the other end of the spectrum, Joel Guez joined Stergios in scraping into the final top-twenty five and, like Stergios, is assured of a starting spot in next year's championship.  In contrast, the likes of Marcus Saari, Ales Simunek, Wolfgang Woeger and John Prather will have to battle their respective ways into the 2012 iNGPS in the forthcoming iRacing.com Pro Series Road Racing.
---
You may also like...
---