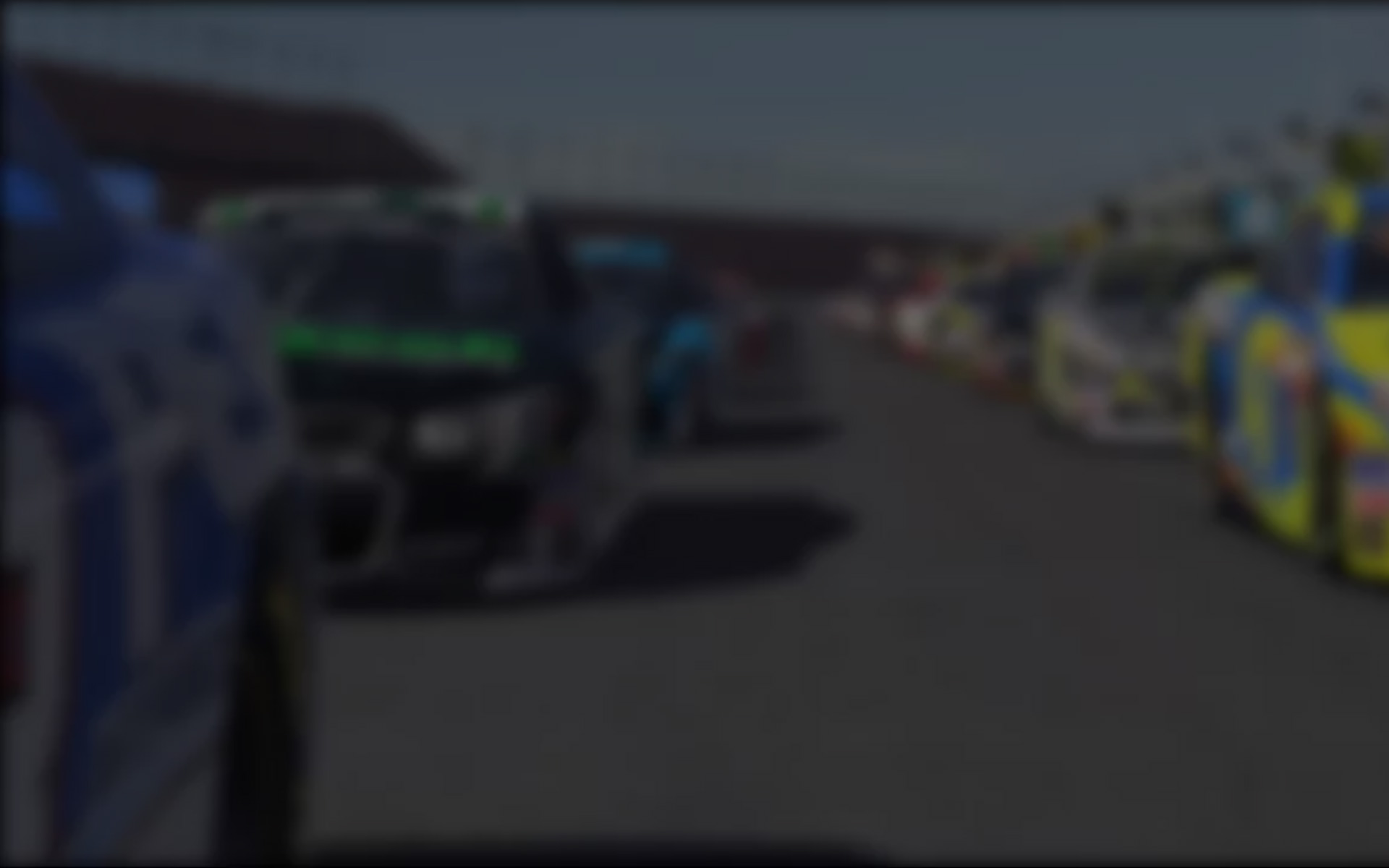 Week Three of the 2015 Season 1 iRacing.com IndyCar Oval sent the series to Texas Motor Speedway. A grand total of 239 sim-racers raced in the Lone Star State throughout a week where handling, lapped traffic, pit strategy and tire wear were just some of the storylines that played-out.
Ryan Norton (Florida) started on pole with Matt Pawelski (Pennsylvania) on his outside. Tim Holgate (Ohio) started on the inside of Row Two along with Christopher Demeritt (New Jersey) fourth, and Nigel Marneef (Benelux) rounded out the top five starting positions.
Norton and Holgate each got off to excellent starts, easily pulling ahead of Pawelski before Turn One. Holgate immediately jumped to the outside in an attempt to take the lead, only to fall back in line behind Norton off of Turn Two. Behind them Marneef attempted the same move on Pawelski. However, Pawelski pushed up and into Marneef, squeezing him into the wall. Luckily, both drivers avoided damage and, as Marneef drove away from Pawelski, Demeritt took advantage of the situation to grab P4 in Turn Three.
Soon after the opening lap the field sorted itself-out into single-file and began to spread out. Paul Jennings (Carolina) who had an issue as the cars began to grid, allowed the leaders by, only to bounce off of the wall exiting Turn Two before spinning in Turn Four ahead of Gary Borkenhagen (Midwest) and onto pit road, avoiding a caution.
The gaps continued to increase as the sim-racers coped with handling issues and tire wear. One sim-racer who lost that battle was Pawelski, who understeered  into the outside wall off of Turn Two. Although the hard contact sent him drifting towards the inside wall, Pawelski regained control of his wounded Dallara DW12 and limped back to pit road. Unfortunately for Pawelski, the damage was too much to continue as he parked his car on pit road after only 24 laps.
Meanwhile, Norton continued increasing his lead as he began to put cars inside of the top 10 a lap down.  Jennings continued to have issues as his car darted into the infield as Norton was about to lap him for the fifth time. Norton's lead over Holgate stretched to nearly a quarter of a lap as Marneef caught Holgate. Marneef, however, was unable to make any further gains on Holgate. As the leaders continued to pull away, the rest of the field was mired in heavy lapped traffic as they worked their way past Marcel Gagne (Canada), Erich Moraga (Texas), and Jeffrey Dorman (Pennsylvania).
Green flag pit stops began on Lap 48 with Scott Beck (California) the first to duck onto pit road. Norton followed suit two laps later, with Holgate and Brendan Lichtenberg (Midwest) waiting until Lap 51 to  pit, with Lichtenberg nearly missing pit road. Adam Dock pitted on Lap 56, completing the round of green flag pit stops which saw Norton comfortably retain the lead.
Holgate quickly began reeling-in Marneef who was stuck behind the lapped car of Daniel Kendall (Illinois). Only ten laps after pit stops, Holgate dove underneath Marneef, trying to reclaim second place. Holgate pushed and fell back, but remained just under Marneef and slowly edged ahead as their tire wear increased. By Lap 70 Holgate had all but cleared Marneef on the back stretch but Marneef's momentum allowed him to remain on the outside, albeit barely. Marneef yielded the position entering Turn Three, only to make one last attempt to reclaim the position on the outside before falling back in line.
Further back in the pack, several sim-racers struggled to navigate the lapped traffic including Moraga as he struggled with his damaged DW12. The Texan broke loose off of Turn Four and snapped back up the track and into Dorman's path.  Dorman was squeezed into the wall and briefly went airborne, before landing on all four tires, regaining control and limping off track to avoid a caution.
Back up front, Norton continued dominating, holding nearly a half a lap lead over Holgate. The only remaining battle for position on track was between Beck, Rob Unglenieks (Michigan), and Borkenhagen for P6. Beck found himself stuck behind the lapped car of James Gerity (Mid-South), allowing Unglenieks to close in. Unglenieks attempted to pass Beck on the outside, only for the two sim-racers to push off of Turn Two, and allowing Borkenhagen to join the battle. As Beck and Unglenieks continued to duke it out side-by-side, Borkenhagen rode behind them, biding his time. Beck cleared Unglenieks, only for the determined iRacer to attempt the pass again. Unglenieks attempted to crossover Beck, only for Unglenieks to catch the apron and nearly clobber the outside wall. Borkenhagen seized the moment, dived past Unglenieks on the inside and set his sights on Beck.
Borkenhagen caught up to Beck with only a dozen laps remaining. Naturally, Beck defended his position, using the middle of the backstretch. Borkenhagen dived low, forcing Beck to enter Turn Three wide. Beck repaid the favor by trying the same move on Borkenhagen in Turn One and slowly cleared him.  He resumed defending his position, running along the apron of the back stretch before arcing into Turn Three. Borkenhagen continued searching for a way forward and took advantage of Beck running wide off Turn Two with five remaining to make the pass and, subsequently, pull away after a hard-fought battle.
Norton thus won the caution-free, 3370 Strength of Field race by 8.048 seconds over Holgate, earning 211 points in the bargain. Marneef finished third with Lichtenberg fourth, and Demeritt rounding out the top five. The hard chargers of the race were Beck and Gerity, who both gained six spots from start to finish. Pawelski had the tough break of the race as he lost fifteen positions after starting second and finishing seventeenth.
The remainder of the week saw a grand total of 28 sim-racers visit Victory Lane at TMS, with Brandon Trost (Pennsylvania) winning seven races before the series packed-up for the virtual trip from the Lone Star State north to "The Windy City" and the digital Chicagoland Speedway.
---
You may also like...
---