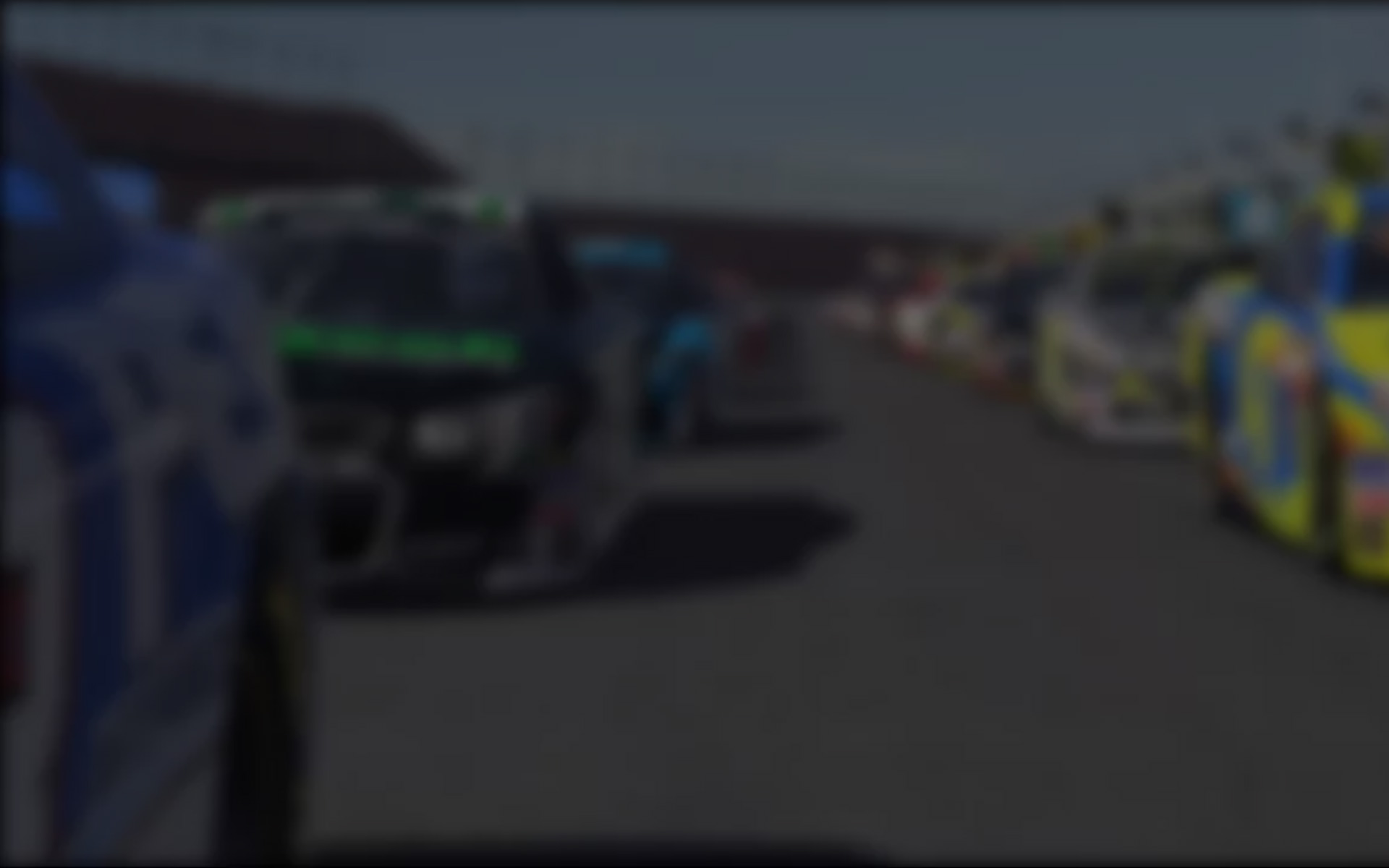 Week Two of the 2014 Season 2 iRacing.com IndyCar Oval Series sent the series to The Milwaukee Mile in West Allis, Wisconsin. A mere 25 sim-racers took to the track this week, an astonishingly record low in participation in a week where the stories would be handling and tire conservation.
Ryan Norton (Florida) started in the pole position with Chris Cahoe (Indiana) starting second. Ron Meier Jr. (Midwest) started third, with Brandon Trost (Pennsylvania) fourth, and Brendan Lichtenberg (Midwest) rounding out the top five starting positions of the ten car field.
Coming to the green flag, chaos erupted in the back half of the field. In a strange turn of events, a wreck before the start of the race took four of the ten sim-racers out of contention for the win. A technical issue for Rob Unglenieks (Michigan) caused his car to veer to the left and into the Dallara of Joe Branch2 (Indiana). The impact sent Branch spinning back up the track into the path of both Ric Cassell (Indiana) and Keith Cassell (Indiana). Both of the Indiana natives slid into Branch, badly damaging each of their cars. All three drivers were able to get under way without the caution flag ever being thrown.
Once the race began in earnest, Norton made an excellent start and easily opened up a gap of several car lengths over Cahoe and Trost in Turns One and Two. Trost however, was able to catch up to Norton and follow him as they lapped the wounded Dallara of Branch only three laps into the race. Meanwhile, Keith Cassell's bad day only got worse as he attempted to pass both Ric Cassell and Ricardo Rossi (Brazil) entering Turn One. Keith entered too low and clipped the inside wall. The impact sent him spinning into the outside wall, destroying what was left of his Dallara and ending his race. Cassell was able to pull off track before the caution waved, keeping the race under green.
Norton once again began to pull away as he opened nearly a straightaway lead over Trost. As Unglenieks rejoined the race, with absolutely no damage, but six laps down. Norton easily cleared him. Trost, however, was forced to take a wider line in Turns Three and Four, costing him more ground. As the race continued, and the leaders worked their way repeatedly through lap traffic, Trost fell further, and further back, into the clutches of Cahoe, Meier, and Lichtenberg.
As Trost fell from second, to third, to fourth, and eventually fifth, the small field quickly became more and more spread out. The rapid pace of the race continued unchanged as the positions on track also remained the same. Both Meier and Cahoe stayed relatively close on track. Green flag pit stops brought some change as Cahoe short pitted, entering pit road on Lap 53, well before the other leaders. Meier was the next sim-racer to enter pit road on Lap 58. Norton finally relinquished his lead to come down pit road on Lap 66. Lichtenberg pitted one lap later.
By being the last one to pit, Lichtenberg made up considerable ground on both Meier and Cahoe.  However, Norton had checked-out on the field, opening up over an eight second lead after the pit stops. Trost who had a very similar strategy Lichtenberg's was unable to make up any ground on the rest of the leaders. Lichtenberg rode behind Meier and Cahoe as they battled for second. Cahoe eventually made his way past Meier for second and pulled away. With just under 20 laps to the finish, Lichtenberg made his move and passed Meier for third. As Cahoe, Lichtenberg, and Meier continued to battle, Norton continued to extend his already massive lead.
With fewer than five laps to go, Cahoe slowed, realizing that he was short on fuel. Lichtenberg and Meier quickly made their way past Cahoe. Cahoe ran out of fuel with just 3 laps to go and coasted to pit lane. Cahoe lost a lap while on refueling pit lane, but was able to exit pit road and hold on for a top five finish. Lichtenberg was able to hold off Meier's late charge for second.
Norton easily won the race with 10.277 seconds over Lichtenberg. Norton led 109 of the 110 lap race. The relatively quick race went caution-free. Meier finished third, with Trost fourth, and Cahoe rounding out the top five, one lap down. Norton earned 183 points in the 3032 Strength of Field, the highest SoF of the week. The only other two winners during the week were Meier and Connor Cross (Ohio).
---
You may also like...
---