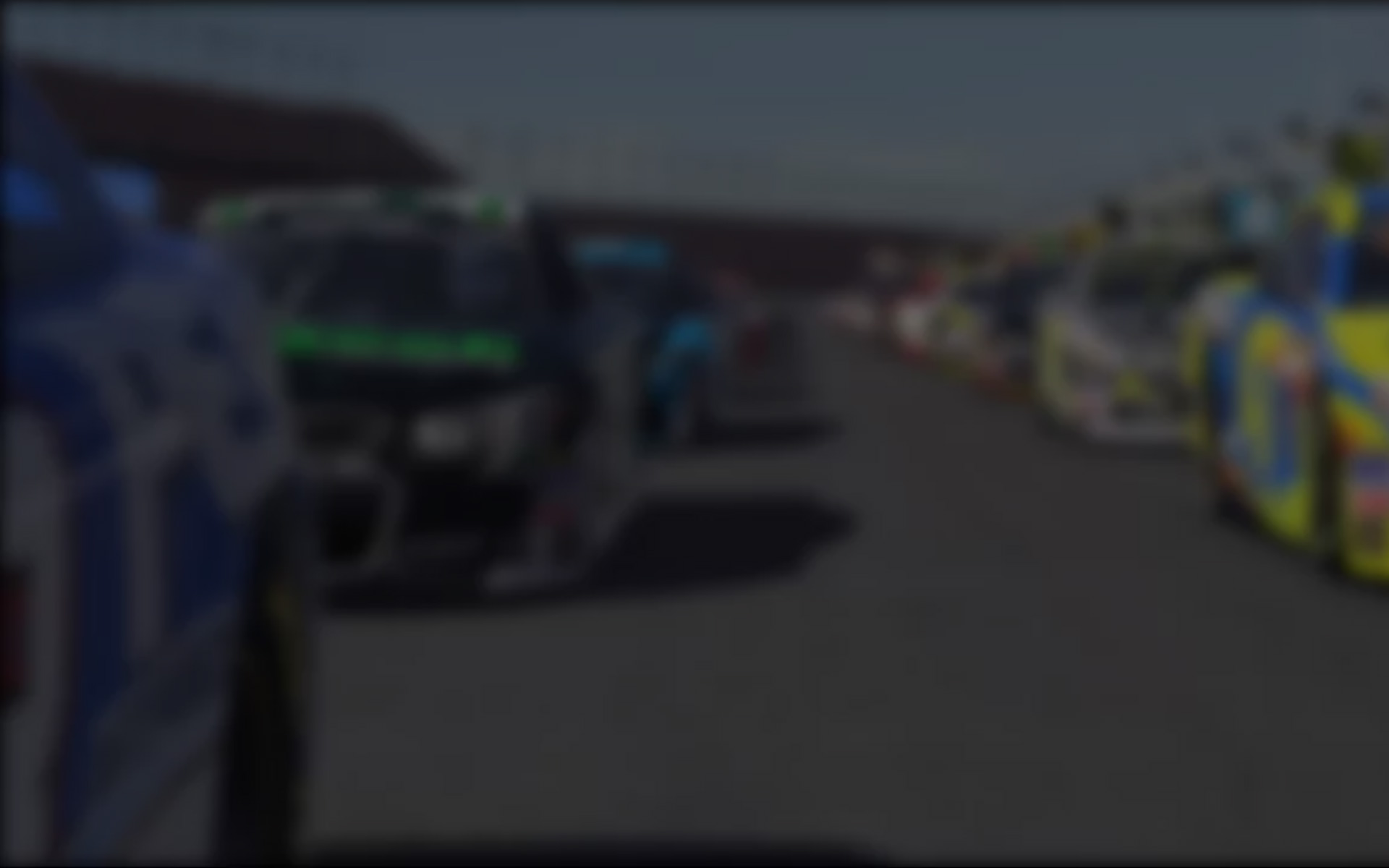 Week Four of the 2014 Season 4 iRacing.com IndyCar Oval sent the series to Darlington Raceway for the first time in series history. Only a mere 31 sim-racers had the courage to tackle the "Track Too Tough to Tame" throughout the week. Cautions, a difficult pit road entry, lap traffic and single file restarts were just some of the storylines that played out throughout the week.
Brandon Trost (Pennsylvania) started on pole with Matt Pawelski (Pennsylvania) on his outside. Ryan Norton (Florida) started third with Vick Caudill (Michigan) fourth, and Adam Dock (Texas) rounding out the top five starting positions.
Both Trost and Pawelski made excellent starts as they easily gapped Norton and Caudill by several car lengths into Turn One. Norton quickly closed back in and passed Pawelski on the backstretch and his sights on the lead only to slide up into Trost in Turn One. The contact sent Trost spinning into the outside wall, with Pawelski literally driving under Trost's Dallara DW12 as it cart-wheeled down the track.
Following the ensuing yellow, Norton made a strong restart and easily pulled away from Pawelski. Dock also had a good restart and passed Caudill by the entrance of Turn One with Joe Branch2 (Indiana) motoring past into fourth spot. Caudill's free-fall ended when the caution waved as Harold Palmer (Mid-South) over-drove the entrance to Turn Three and bounced off of the wall. Palmer then spun into the path of Stuart Pomfrey (UK & I) damaging Pomfrey's car, and destroying what was left of Palmer's car.
Practice makes perfect as Norton made another good restart. Further back, Seth Eggert (Carolina) had a slow restart, holding-up Erich Moraga (Texas) and the rest of the field behind him. The caution was quick to wave, however, as Ricardo Rossi (Brazil), slid high into the Turn One wall, came back down the track and hooked Aaron Bean (Florida) into the outside wall. Under the resulting caution, Norton, Caudill, and Eggert elected to pit as Pawelski, Dock, and others stayed on track.
The top four had an excellent re-start; not so fifth-place Edward Welsh (Indiana) who quickly yielded to Norton before Turn One. Caudill tried to follow in Norton's tracks but thought better of it as Welsh chased his oversteering Dallara car all over the racing line. Eggert jumped to the outside to keep from rear-ending Caudill and, instead, rear-ended Welsh. The contact sent Welsh spinning down the track, where he clipped Caudill, and was clobbered by Brian Williams (West), who amazingly escaped damage. Once again, none of the leaders elected to pit under the following caution.
Pawelski, Dock, and Branch led the field into Turn One on the restart as Marco Aurelio Brasil (Brazil) stayed several car lengths back, and held-up the rest of the field. Norton passed Brasil a couple laps later even as Dock slapped the wall off of Turn Two and earned a "Darlington Stripe" in the process. Now, Norton attempted to run down the top two as Dock fell back through the field. Norton was aided in his climb back through the field as yet another caution waved when Rossi spun again. This time all of those on the lead lap elected to pit before another quick caution flew as Pomfrey slammed the wall off of Two and slowed to a stop in Turn Three.
Pawelski, Branch and Norton all made excellent restarts with Branch pulling-up to Pawelski's gearbox in Turns One and Two, before jumping to the inside on the backstretch. Pawelski fought back on the outside in turns Three and Four and cleared Branch half a lap later on the backstretch. Branch attempted to make the same move a lap later, only to fall back in line. Branch kept trying this move lap after lap only to fall back in line each time. The back-and-forth movement went on for another twenty laps before the caution flew again, when Rossi spun after leaving little room for Eggert in Turn One. This time all but Norton elected to pit, and Branch beat Pawelski off of pit road.
Norton had a good restart, as did Branch and Pawelski. However, the dance for the lead now featured Branch and Norton, as Branch continued to try to make the inside line work. As Branch fell back in line, Pawelski easily jumped to his outside and drove on by into second spot. Pawelski responded by trying to pass Norton on the inside, only to slam the wall off of Turn Four. He slammed the wall again a lap later and spun into the inside wall, but did not bring out a caution. Meanwhile, Branch's strong run was hindered as a broken right-front wing slowed his pace. A few laps later, and with only ten laps to go, Caudill also slammed the wall and spun onto pit road from the third position.
Norton was making no such mistakes and simply cruised during the final ten laps on his way to victory lane. He finished 8.807 seconds ahead of Branch, and earned 154 points for his victory in the 2449 Strength of Field. Williams finished in third with Erich Moraga (Texas) fourth and Brasil rounding out the top five finishers. Christopher Demeritt (New Jersey) and Matt A Kingsbury (Connecticut) were the only two other sim-racers to score a victory at the Lady in Black.
---
You may also like...
---