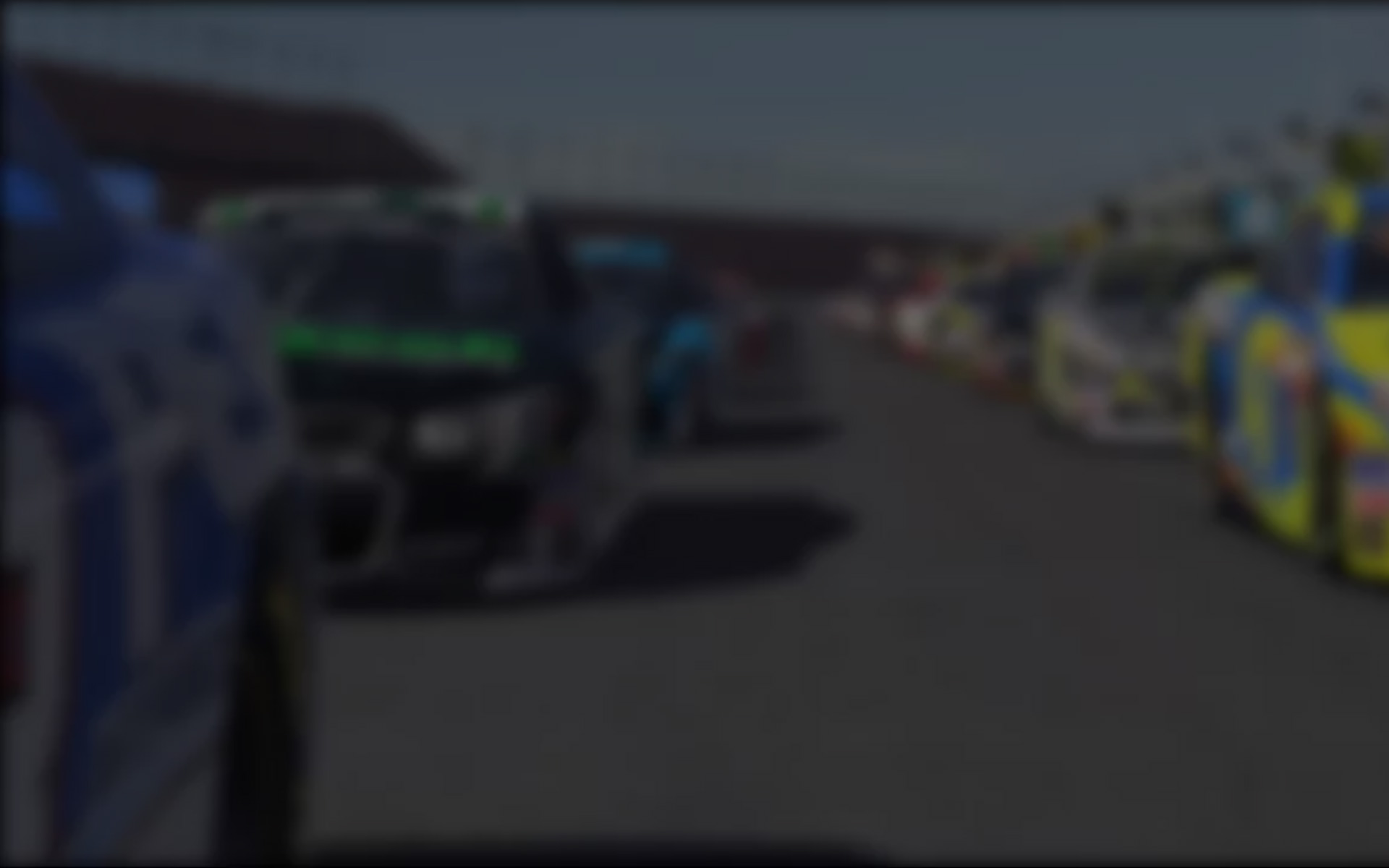 1998 and I am racing online in a Lotus 49 at Monza. Grand Prix Legends is the simulator, whilst a clever third party utility known as VROC (Virtual Racers' Online Connection) allows drivers from all around the world to join races together.  After an intense race I exit the Lesmos for the last time, in the lead with a small gap to second.  I just need to hold it together through Parabolica one last time to record my first ever online win. Heart races and tension mounts. I cross the line and, as sad as it may seem to those who would view it as just a computer game, I punch the air!
That moment was unique.  With experience a one-off race with a random group of guys without any form of championship becomes of less significance, but I would guess most people's first victory against other people rather than programmed AI lives with them.
There would be many more great races on VROC, be it battling for the lead or for eighth place, mixing up a BRM in a group of Lotus and Eagles or trying to keep up with a fast guy in a Cooper or a Ferrari.  Reminiscing with rose-tinted spectacles, those were great times.  But the reality is that there were many more races that ended spectacularly at turn one.   Unfortunately finding a group of like minded racers of a similar ability was the exception rather than the norm. Yet when it did pan out it was fantastic, if only it could happen more often…

The solution for those lucky enough to find them was to join a good league with drivers of a similar attitude towards competitive and fair racing and of a similar level of ability. Even this proved hard as new members would come in and the organisers would need to try to balance the competition and deal with the occasional rogue member. I was one of the lucky ones to be introduced to a great league as, for the new sim racer, trying to find such races can be akin to negotiating a labyrinth.
Open servers developed a reputation for poor quality racing, bad attitudes and frequent crashing. As it was the entry point for most new sim racers, the experience was scarcely welcoming and many would give online sim racing up as a poor variant of motorsport.
Fast forward to 2008 and John Henry and Dave Kaemmer announce iRacing. "One of the biggest issues in internet racing as it exists today is reckless driving," said Henry at the time. "Because none of the natural deterrents to over-driving a racecar exist in the virtual world, we knew we needed a system that would greatly reward safe driving."
"Because none of the natural deterrents to over-driving a racecar exist in the virtual world, we knew we needed a system that would greatly reward safe driving." – John Henry
This very significant development in internet racing often gets overlooked as a fundamental aim in developing a realistic racing environment in addition to a realistic racing simulation.  The simple fact is that you cannot expect a group of people set loose on an online race track to behave like race drivers on a real track devoid of the consequences of crashing, cost, injury, accountability, officials and simple peer pressure in the pit lane and bar!
Unfortunately the internet as a vehicle for communication often leads to confrontation just conversing let alone racing from the security of our homes, which makes internet racing distinct from real world racing. Something unique needs to be implemented to bridge the gap.
Sometimes this can confuse the member looking for the most realistic racing experience. Surely the exact same rules that apply in real world racing should be in place in a realistic racing simulator? As John Henry points out, the environments have significant differences without natural deterrents, so iRacing have had to develop their own method to encourage drivers to behave in a similar way as if they were on a real race track surrounded by deformable metal. If they don't have to endure the long drive back with a wrecked car on a trailer thinking about where the funds will come from to repair it, if at all, then something else needs to replace it.
The safety rating is unique. There is no direct parallel to real world racing as it is a behavioural management tool to replace a number of complex factors. Like any behavioural system, it is designed to influence people before an accident occurs and identifies risks such as spinning or going off track. It is not dissimilar to improving road safety on public roads by controlling speed. A driver may feel they are safe at 140mph on a public road because they haven't hit anything, just as a driver may feel he is safe having spun on track without impact, but the risk to other drivers increases significantly.
Step two towards reliving those few glorious moments on VROC is getting drivers of similar ability on track together. In the same announcement in 2008 John Henry stated, "We've established a measure of racing proficiency, which we call the iRating.  The system automatically calculates and continuously maintains an iRating for each driver. Using the iRatings we can both group drivers by skill level for individual races and assign them to divisions where they compete for season-long championships"
So are we there yet? Can we have those great online races we had once in a blue moon on open servers on a regular basis?
From my experience on the road racing side of the iRacing service I would say we're pretty close. The systems require time for ratings to get established and are reliant on volume of racers to split up into groups. Even within a low license series, the drivers who regularly crash will finish in low spots and find their iRating fall below those of new members arriving. So, in theory, the bad eggs will be racing together and not impacting the new member experience. To fully achieve this goal will require more members and more members racing around the clock . . . and iRacing is steadily growing.   If that trend continues, maybe our sim racing future will be rosier even than VROC viewed through those rose-tinted spectacles!
---
You may also like...
---