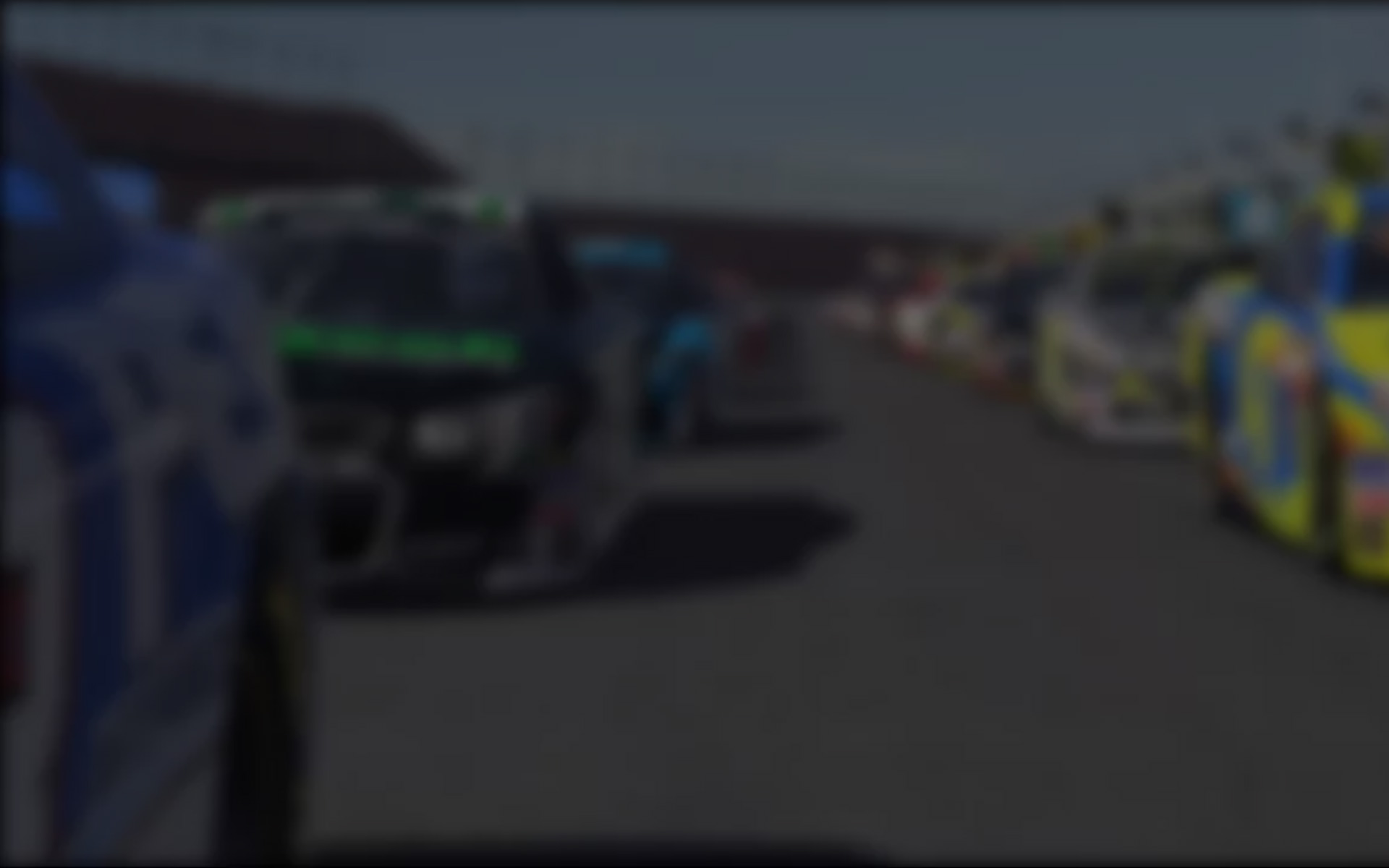 The ninth week of the iRacing Skip Barber Race Series dropped by Mazda Raceway Laguna Seca. It is one of the tracks that is included in any new subscription. The 2.238 miles racetrack is not a track to be taken lightly. Although the track may seems to look easy at first, it is completely different while driving on it. Its elevation changes will make your car suffer throughout each lap. Let's not forget about its famous corner: The Corkscrew. It produced some exciting action and breath-taking overtakes, like Alex Zanardi's 17 years ago, which remains today as one of the greatest moments in auto racing history.
It was a bright and sunny evening when the racers were on the grid for this week's 4482 strength of field race. Former Barber Series champion Kenneth O'Keefe started on pole, he was followed by Scotland's Paul F Grillo and Switzerland's Ramon Sprecher completed the top three. At the first corner, Sprecher entered the corner too tight, giving him a wide exit. That cost him several positions. Still talking about the first lap, Pierre Leprevost made contact with Mike McCormick, lost control and hit the tire wall. He did not retire after this crash, he decided to repair his car and continue the race. Luck wasn't with the Swiss driver during this first lap. Sprecher made contact with Dawid Hyzy, who lost his rear end at the last turn. The top three were separated by less than a second of each other. It was like that until Simon Hulbert, who was third place at the time, wasn't able to keep a fast pace and started increasing the gap between him and second place. On lap 13, the last step of the podium was given to Rudi Reinkort after Hulbert lost control of his car in the final turn. He dropped down to fifth after this incident.
In the end, O'Keefe took home the victory leading all 15 laps. His domination was far from easy as Grillo finished only 0.3 seconds behind him. Third place was Reinkort, fourth was Brendan Scullion and fifth was Hulbert. There were no retirements.
In the point's standings, Grillo leads with 1722 points, followed by Sprecher (1701), Hulbert (1683), Reinkort (1548) and rounding up the top five is Jeroen Ganzeveld.
For the tenth week of the Barber Series, the competitors will be heading to Virginia International Raceway, simply known as "VIR". They will be running on the Full Course. The fast and twisty turns of the racetrack will certainly not make the day easy of any of them. Tune in later this week for more coverage on the Skip Barber Series.
---
You may also like...
---