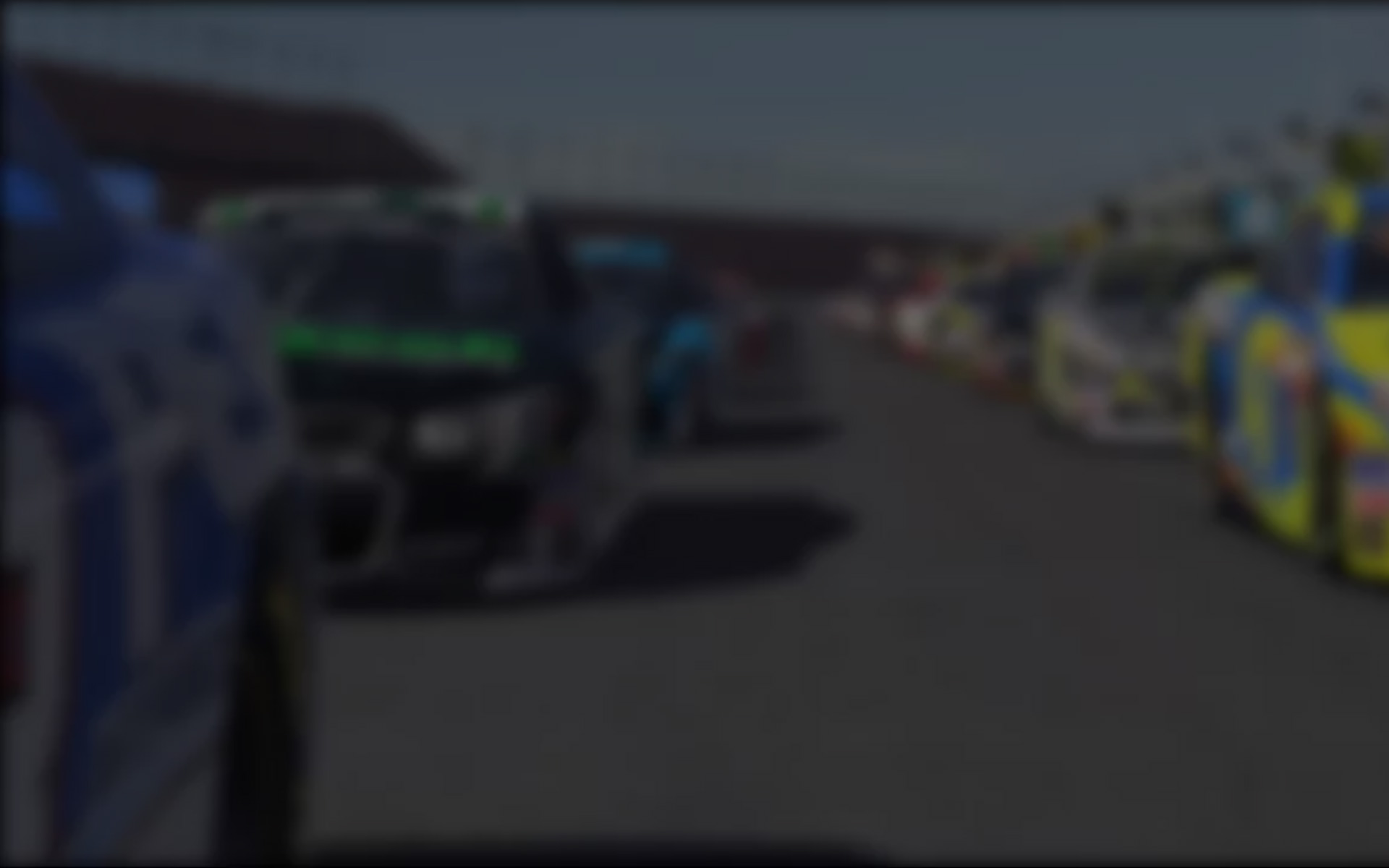 Round Six of the iRacing.com Cadillac Cup headed back to Mazda Raceway Laguna Seca for the half-way point in the season. 611 sim-racers turned-up to take part in a race with 154 of them posting a lap in qualifying and 134 participating in the time trial competition.
Qualifying Top 10
Qualifying was led once again by Dylan Sharman with a blistering 1:21.580 with Carlos Reyes Aiguadé also going under the 82 second bracket with a 1:21.992. Paul Okhrimenko was third fastest with a 1:22.322 with Aurelio Leonetti fourth and Nathan Moore fifth fastest. Pavel Okhrimenko hustled his Cadillac CTS-V around the roller-coaster track for sixth fastest time while Madison Down was seventh fastest with Jamison Sampaio and Jamison Sampaio Santos eighth and ninth while Michael Engelage rounded-out the top 10.
SOF Race of the Week
The biggest SOF race of the week (2495) took the green flag at 20:30 GMT on Saturday. Pavel Okhrimenko led the online race from start to finish with Moore just behind in second. Tiago Silveira grabbed the final step of the podium, with Daniel Kelly5 and Niel Hekkens completing the top five.  Joachim Hinterhofer, James Sprouse, Mathieu Bouysset and Daniel Wisniewski rounded-out the cars on the lead lap. Geza Brenner2 was the first of the cars one lap down with Guillem F Antunez Saurat and Dawid Hyzy also one lap down. Michael Gagliardo finished four laps down in 13th place. Jens Christoffersen, Erol Chartan and Tarcilo Cordeiro all DNF'd during the race.
Top 10 Point Scorers for the Week
Pavel Okhrimenko topped the point scorers this week with 156, while Sharman was second on 149. Moore was third with 141, five better than fourth-placed Aiguadé. Jamison Sampaio and Tiago Silveira had 136 and 135 points, respectively with Paul Okhrimenko was a further five points back from Silveira on 130. Rodrigo Matzumuro, Ficza Ferenc and Carlos Porcel rounded-out the top 10 point scorers.
Championship Standings – Top 3 Divisions
Division 1 – Sharman leads with 938 points with Aiguadé 112 points back on 827, while Moore is a further 56 points back on 771.
Division 2 – Engelage takes the lead with Christoffersen second 53 points back while Robert Ganley missed the round and is now back to third.
Division 3 – Pavel Okhrimenko has extended his lead to almost 200 points while Jamison Sampaio Santos has a 50 point lead over Zoli Brenner.
Time Trial Standings – Overall Top 5
Brenner still holds the lead with 511 while Sharman has closed the gap to just 11 points. Kelly5 sits third overall on 461, 10 points ahead of Marc Mateo with Nick P Brennan on 442.
SOF Race Times
The SOF race times are Friday and Saturday nights at 22:30 GMT.  Please check the forum for all details relating to the series and also the Track Guides to help series newcomers.
---
You may also like...
---