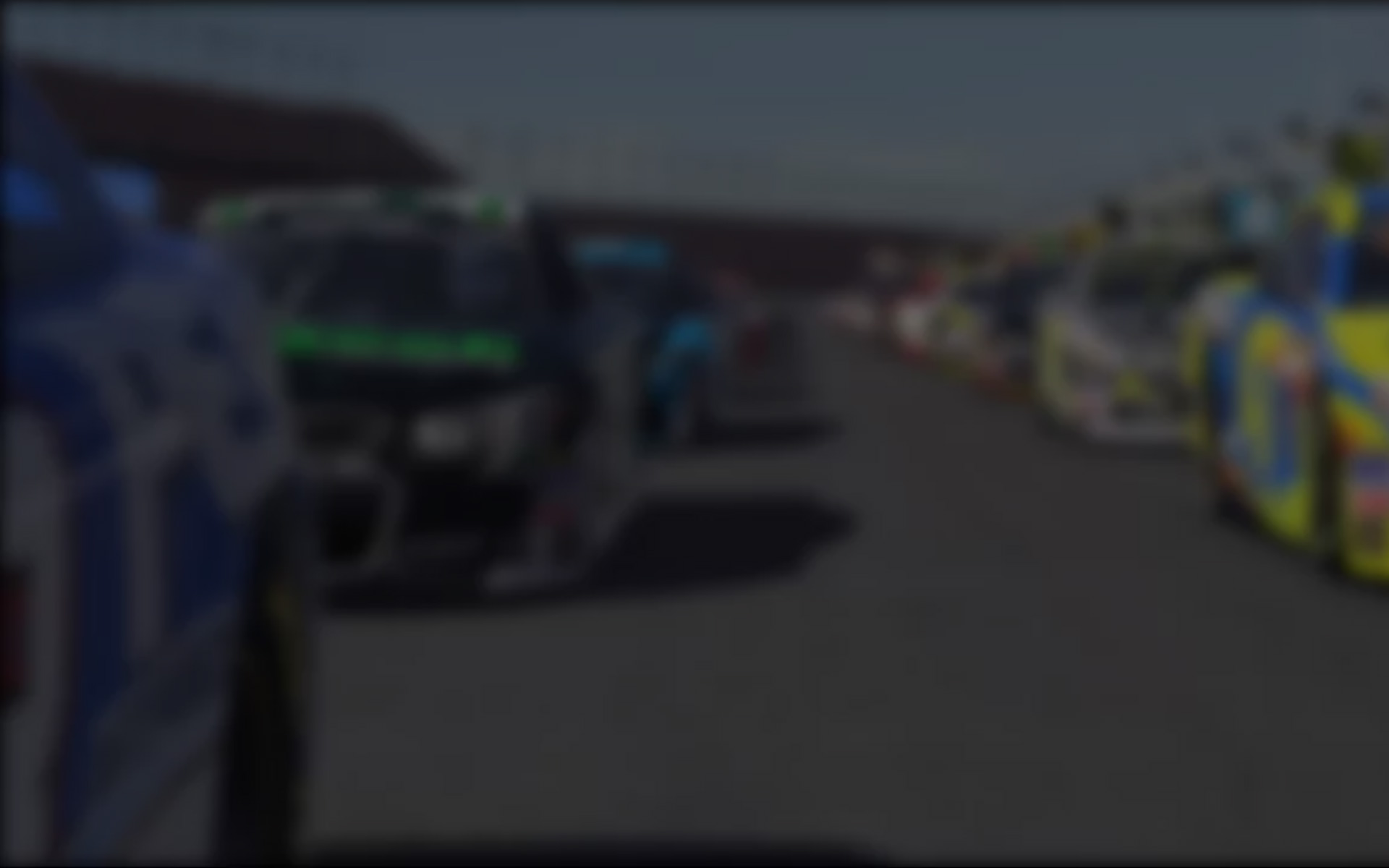 Towler Good, McLean Better, Purdy hanging on
Silverstone GP is the home track of England's Richard Towler and he fared well here in Round 23 of iRacing Pro Series Road Racing  competition this week.   But it was Australian Luke McLean who was able to go one better, thus keeping the series well and truly alive with only two rounds to run of the iRacing Pro Series Road for 2009/10. Shawn Purdy attended both the Saturday and Sunday races but suffered poor luck in the first and was simply outclassed on Sunday. He will need to perform at a supreme level to win the iPSRR from here . . . or the top two of Towler and McLean will both need to falter, which appears highly unlikely. Two other drivers have shown they are not too far away from these big three, namely England's Dom Duhan and California's Bryan Heitkotter, so they will be drivers to watch should they participate in the iRacing Drivers World Championship this year.
Saturday Race
Front row for this race was Towler (pole) flanked by Purdy, followed by Duhan and Matteo Calestani on Row Two with Brad Davies and Mauro Bisceglie making up the third row. Purdy's hopes for glory were dashed before he even got the green as he jumped the start and then in his confusion got swamped by the field as well.
"Had a brain fade on on the start lol," Purdy explained. "Wasn't paying attention! So then to make matters worse I somehow put the car in second gear so when it did go green after my jump start, I had no power. So I pulled over to the grass to let everyone past until I got something going."
Other than that, Bisceglie got a run on Davies to the outside and they went through Copse side-by- side, the former winning-out on the run to Maggotts. Behind them we saw, from inside to outside, Chris Palmer, Florian Godard and Ryan Murray think nothing of making Copse a three lane highway, with Godard winning the dash to Maggotts just ahead of Palmer.  However, Murray ran wide after allowing James Andrew too much room and went spinning through Maggotts, luckily missing everyone as he did. That was the extent of the obvious drama of Lap One as the field demonstrated they are true pros!
Purdy decided to serve his stop/go pit penalty at the end of Lap One, which left him at the tail of the field and 30s behind leader Towler at the completion of Lap 2; clearly not according to plan. Godard proved he meant business on Lap Six where he got a fantastic run off Chapel to get alongside Davies down Hangar Straight giving him the inside running into Stowe and enabling him to take fifth place on the exit.  Lap Eight saw Davies run a little wide through Copse whereas Andrew, in pursuit, nailed that corner and out dragged him into Maggotts for sixth place. Andrew's good fortune would continue on the next lap when Godard out braked himself into Vale and ran wide, allowing Andrew underneath for fifth place.
The end of Lap Twelve saw Godard run a little wide off Luffield, requiring him to back-off and allowing the resurgent Davies back into sixth. Davies' good fortune was short-lived though, as he and Andrew put on what must have appeared to be a deliberate performance for the audience as they both ran wide coming off Copse, getting their rear wheels into the strip of grass, with one spinning left and the other right. From the coincidently named Godard's point of view it must have been as if God opened the seas for him as he just drove right between them and into fifth place closely followed by Palmer who also enjoyed the show.
"I just barrelled through all the smoke hoping they would be off the track by the time I got there which worked out nicely," said Palmer.
Davies' day was over as he hit the concrete to the outside and Andrew found himself in eighth spot after his otherwise harmless spin to the inside. Godard's woes at Vale continued as, later on Lap Twelve, he lost the rear under brakes again, this time spinning right around and allowing Palmer into fifth position and leaving the top six now fairly spread-out.  Towler headed Duhan by 4.9s with Calestani a further 13s adrift in third from Bisceglie, Palmer and Godard each separated by about four seconds.
Vale would again play a role when Palmer duplicated Godard's feat, with the two swapping positions again on Lap 22. By Lap 29 Bisceglie had managed to close-in on Calestani but almost lost it through Priory, thus ending any real chance of taking the last podium place. Towler was unchallenged but Duhan did keep him honest, easing-up  on the final lap to come home nine seconds back of the winner.
"Race was a little boring as Shawn jumped the start," said a succinct Towler, "so it was pretty much lights-to-flag as Dom backed off I think."
"Well, I had a nice easy clean race:), with my aim only to get into the iWDC," said Duhan. "The points were pretty good. I was pleased to be on the pace immediately as well with little practice, though I put it down to the Sim Trophy event and knowing Silverstone like the back of my hand. Still Rich's pace was good up front and he was pacing me and pulled out a nice safe gap.  Meanwhile I had a big gap to third and just wanted to keep it on the track, the car was pretty unbalanced at the end which made pushing hard too risky. Well done to Rich and Matteo."
Purdy was able to get back up to seventh position and, while that was little consolation considering the championship situation, he opted to look on the bright side.
"(I )made my stop and go," he said.  "Then it was time to come back from 30 seconds…. I gotta say it was actually quite fun, more fun than usual as, normally, it's a high speed train at the front. So even with the bad result (this) was one of the more enjoyable races of the season for me."
Final Standings –
1.    Towler
2.    Duhan (-09.188)
3.    Calestani (-31.095)
4.    Bisceglie (-31.701)
5.    Godard (-45.141)
6.    Palmer (-46.390)
Fast lap: Towler (1:42.365)
Sunday Race
Although Saturday's race proved to be little more than a bit of practice for Towler and the opportunity for Purdy to get some bad luck out of the way, both returned for Sunday's race. With the other top gun present, Luke McLean, we had the top three series contenders all in the same place at the front of this grid making for a dream scenario. McLean was on pole flanked by Towler, Purdy and Bryan Heitkotter occupied  the second row with Derek Wood and James Andrew a row back from there. After some momentary three wide running on approach to Copse the top six got into Maggotts in the same positions as they all started.
"We were three wide with me in the middle on the run down to Copse," Heitkotter said.  "It could have ended badly, especially with a pack of cars right behind us. We kept it going without any contact and funnelled into line as we approached Maggotts."
Further back it did end badly for Ville Niemi and Tomas Kopnicky when Niemi rear-ended Kopnicky into Maggotts, resulting in both running off course, losing a ton of time in the process.
By Lap Four McLean had pulled a small gap on Towler but it disappeared in an instant when the Australian had a huge moment in Copse allowing Towler to close right-up on him. Towler attempted an out-braking manoeuvre into Vale but McLean held his nerve and thus the lead also.
"Luke was on pole and he got to Turn One first," said Towler. "From that point on it was just trying to get a run but it was almost impossible here. You lose so much time in sector one behind someone you spend the rest of the lap trying to pull the gap back in, I guess I had one shot but Luke made sure it didn't happen."
This pressure was nothing compared to what Andrew and Richard Crozier were putting on Wood in the battle for fifth position. Andrew got a run exiting Chapel resulting in him drawing alongside Wood as they braked for Stowe.  However, Wood drove superbly off the corner to the outside beating Andrew down to Vale. Crozier later took advantage of Andrew's focus on Wood, out braking him into Brooklands for sixth position. On Lap Six Crozier got a little loose exiting Becketts, affording Andrew a better run off Chapel onto Hangar Straight and, although this meant he was to the outside into Stowe, he was far enough ahead to win back sixth place into Vale. After intensely probing Wood over the course of Lap Seven, Andrew managed a great run off Copse to start Lap Eight resulting in him taking fifth place by the time they reached Maggotts. Crozier was determined to follow suit and on Lap Eleven, after Wood got a little loose through Priory, he did so under braking into Brooklands.
From this point the field was mostly spread out, barring the battle raging for the lead. At stages it seemed like McLean could pull a gap any time he wished but, a few laps later it was as if Towler could close up any time he wished.  This arm wrestle went all the way to the chequered flag with McLean ahead by under a second as the curtain fell on another classic race between these two.
"I was very comfortable with my raw pace and knew as long as I did not make any big errors it really is super hard to pass in the DP," said the victorious McLean.  "My setup really overheated the tyres as it was a qualifying setup loaded with fuel. So for a lot of the race I was sideways which made it very intense. All in all, I had to win at this track to still have a shot at the championship. On to Infineon!"
Purdy had a better day than Saturday, owning third position but never troubling the front two.  He finished over 12 seconds back but his third kept  him in the hunt for the title nonetheless.
"This race was pretty uneventful for me as I had enough pace to slowly pull away from Bryan (Heitkotter) and not enough to keep up with Rich and Luke," Purdy said.  "My pace wasn't what I was expecting.  I gotta figure out why I'm 0.3 0.4 a lap slower in the races than what I do on the practice server. It's really frustrating….. Some weeks I don't have that problem, but maybe it's a comfort thing."
Heitkotter was an impressive fourth place and Cornett again impressed by starting in 25th and making it up to seventh, even with a partially damaged car.
"I had an amusing race" Cornett said. "Started at the back again and of course managed to crash 50m from the start line resulting in me driving for team banana car. Which sucks. First few laps were all over the place as I tried to feel out how my car was handling, had a few moments. Then put head down to make the most of the rest of the race."
Final Standings –
1.    McLean
2.    Towler (-0.816)
3.    Purdy (-12.511)
4.    Heitkotter (-19.552)
5.    Andrew (-32.815)
6.    Crozier (-38.083)
Fast lap: McLean (1:41.820)
Weekly Wrap-Up
Qualification Fast lap of the week:  Luke McLean (1:40.740)
Race Fast lap of the week: Luke McLean (1:41.820)
England's Richard Towler continues to lead the series on paper with super Australian Luke McLean merely 12 points behind (but with a 15 point dropped race advantage over Towler) and lurking Canadian Shawn Purdy just 24 points further back (with a 14 point dropped race advantage on Towler). Doing the math on this (assuming all get better results than their two worst – a very likely possibility) shows that McLean heads Towler by just 3 points with Purdy now 25 points from the lead, so he must perform over the next two weeks to remain in contention. Slovakia's Tomas Kopnicky is now just inside the top 50 bubble and Frenchman Bastien Bartsch is a spot outside. So the intrigue continues as we head to California's Infineon Raceway. Can Purdy get back in the game or has it already become a two horse race. Stay tuned!
*                                                           *                                                        *
About the iPSRR
The iRacing Pro Series for Road Racing (iPSRR) is, in this inaugural year, a 25 week series with six drop races (i.e. a driver's best 19 results will count toward his season tally). In addition to crowning a seasonal champion, the iPSRR qualifies its top competitors for the 2010 iRacing Drivers World Championship for Road Racing which will be worth $10,000 in money and prizes for the champion. There is a parallel series for oval racing (the iRacing Pro Series Oval – iPSO). The top 50 drivers in each Pro series will compete in the iRacing Drivers World Championship Road Racing and iRacing Drivers World Championship Oval set to start in February of 2010.
iDWC (Road and Oval) winners: Trophy, Jacket, $100 iRacing credit and additional cash and/or prizes valued at $10,000 U.S. dollars.
iDWC (Road and Oval) second place: Trophy, Jacket, $75 iRacing credit and additional cash and/or prizes valued at $3,000 U.S. dollars
iDWC (Road and Oval) third place: Trophy, Jacket, $50 iRacing credit and additional cash and/or prizes valued at $1,000 U.S. dollars
iPS (Road and Oval) winners: Trophy, Jacket, $100 iRacing credit
iPS (Road and Oval) second place: Trophy, Jacket, $75 iRacing credit
iPS (Road and Oval) third Place: Trophy, Jacket, $50 iRacing credit
iDWC (Road and Oval) rookie of the year: Trophy, Jacket, $50 iRacing credit
iPS (Road and Oval) rookie of the year: Trophy, Jacket, $50 iRacing credit
---
You may also like...
---