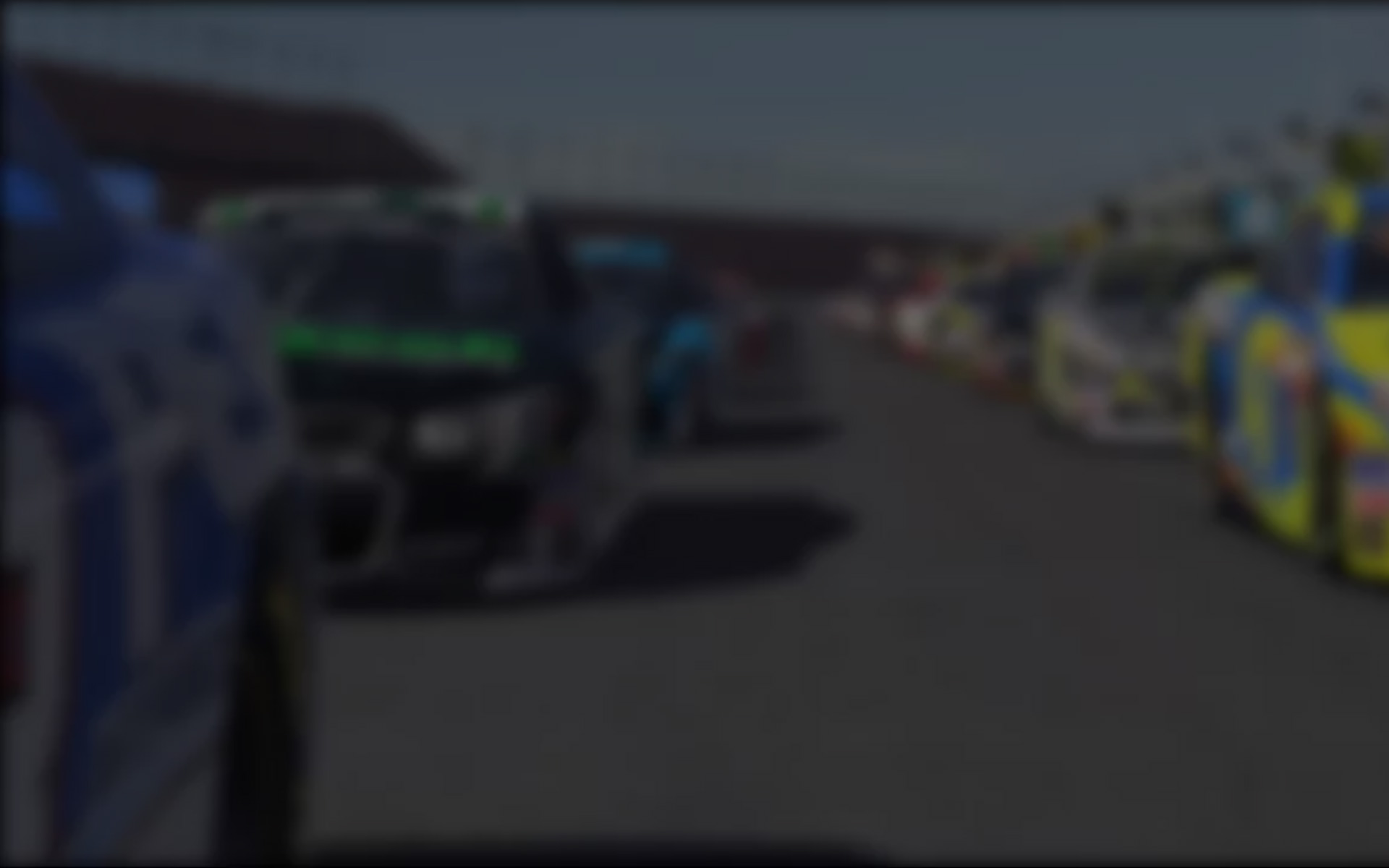 To start out season 3 of 2012, the Nascar iRacing.com Class B Series traveled to the Midwest to race at the 0.875 mile Iowa Speedway in Newton, Iowa. Drivers started out the season with one goal in mind, knock off defending champion Jared Crawford (Michigan). To do so, drivers will need to be consistent front runners for the entire 12 week season. For Week One, 842 drivers attempted at least one race while 303 drivers attempted at least one qualifying lap.
The weekly Strength of Field (SoF) race took place at the usual time, Friday night at 8:30pm EST, and was broadcasted by ETV. 27 drivers ran the 120 lap race that had an SoF of 4928. Crawford started on the poll and led all 120 laps of the race while also turning the fastest lap of the race. For his victory, Crawford received 315 points. Brandon Buie (Atlantic) finished the race in the second position, seven tenths behind Crawford, after starting the race in ninth. Buie received 302 points for second. NiSWC driver Jon Adams (Georgia) finished in the third position while Richard Dusett (New England) finished in the fourth position. Adams received 290 points while Dusett received 278 points. NiSWC driver Andrew Fayash III rounded out the Top Five, after starting 20th. For his efforts, Fayash received 266 points.
Crawford finished the week at the top of the point's standings. Crawford ran two races, winning both, and finished the week with 215 points. Adams finished the week in the second position after finishing third in the SoF race on Friday. Fayash finished the week in the third position after his fifth place finish on Firday while Buie finished the week in fourth. Buie ran four races during the week, winning 3, and finished with 256 points. Chad Laughton (Carolina) finished the week fifth in the standings. Laughton ran two races, winning one, and finished the week with 254 points.
Crawford turned the fastest qualifying lap of the week after turning a 21.956 second lap around the Iowa Speedway. Joshua B Gerrald (Texas) turned the second fastest lap of the week with a 21.994. Dusett was third on the charts with a 22.023 while Adams was fourth with a 22.034. Joe Holt (Mid-South) rounded out the Top Five in qualifying. Holt was able to turn a 22.062 second lap.
After the first week of the season, it is clear that the front runners for last season's championship will be the favorites for this season.  Crawford continued his domination of the series and showed that he is the favorite again this season. Will anyone be able to stop Crawford? Find out next week at inRacingNews!
---
You may also like...
---