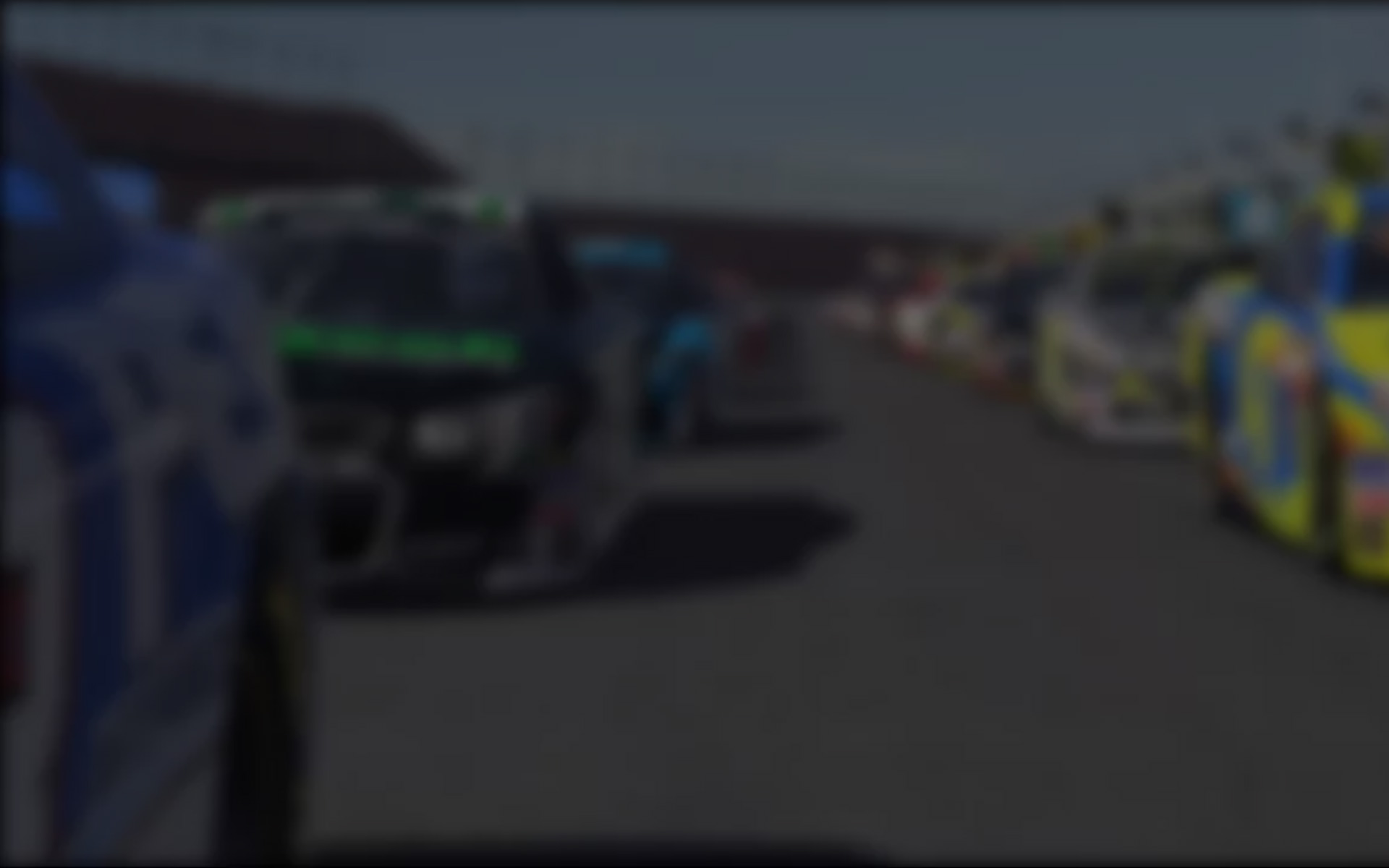 September 13th, 2013 by JaimeB
Week Six of the NASCAR iRacing Class C Fixed Series brings nearly 2,100 sim racers to the virtual Iowa Speedway for 45 laps of racing at the 0.875-mile short track. Iowa Speedway is a favorite among the real racing community as well as the sim racing community for the great racing it produces all throughout the field. No matter where you look, it's not uncommon for drivers to be racing side-by-side battling for position every lap of the race. With those side-by-side battles, it's also not uncommon for drivers to tangle and end up in the garage prematurely, leaving all involved very disappointed with their finish.
A driver who did not leave Iowa Speedway disappointed was Brian V Macklin (Atlantic) who avoided an accident in Turn Four of the last lap and stole the win in the 4134 Strength of Field event. Macklin only lead one of the event's 45 laps, but it was the right one. A collision between Nicholas Goertzen (Canada) and Grant Winchester (Carolina) sent those two drivers into a spin cycle as Macklin drove by to collect the victory. Another driver who narrowly escaped carnage was the No. 8 of John Schweickart (Ohio) who finished in the second position after starting 14th and leading five laps. The final podium position was filled by Dominic Carelli (Carolina). Carelli started deep in the field, but was able to avoid the last lap fiasco to finish third. Mike McKinney (Illinois) and Cullen Brown (Texas) also dodged the crashing vehicles on the last lap to sneak into the top five to conclude the 45 lap event which included six cautions and seven lead changes.
Even though he did not win the week's top SoF event, EJ O'Rourke (New England) was able to earn the most championship points for the week with 252. O'Rourke's week included three starts, three top five finishes, and one victory. Schweickart also had a successful week, which encompassed four starts and one top five finish and 247 championship points. NASCAR iRacing Series World Championship competitor Chad J Laughton (Carolina) made two starts during the week, recording one victory and two top five finishes. Carelli made one start during the week and it was a good one. Carelli's third place finish in the week's top SoF event earned him 233 championship points. The final spot in the top five goes to Goertzen who was part of a wild finish during the week's top SoF event. Even though he was involved in a late race crash, Goertzen did have a successful week as he netted 230 points.
G Allen Lewis (Mid-South) was on top of the qualifying chart for the week, but it wasn't an easy task. Lewis' time of 22.741 seconds was just one thousandth of a second faster than second place Brodie Kostecki (Carolina). Laughton was also right on Lewis' tail, just three thousandths of a second behind with a time of 22.744 seconds. Eric Hoggarth (Plains) and Goertzen filled the remaining positions in the top five with each driver running a time of 22.752.
Current top five season standings after Week Six:
Brodie Kostecki 1365
Christian Pedersen 1259 (-106)
Nicholas Goertzen 1195 (-170)
Aleksi Elomaa 1132 (-233)
Chris M Hall 1114 (-251)
With Iowa now in the rearview mirror, the drivers of the NASCAR iRacing Class C Fixed head to the Windy City for 35 laps around the 1.5-mile Chicagoland Speedway. Check back in a few days to see a full recap of the action at Chicago.
---
You may also like...
---