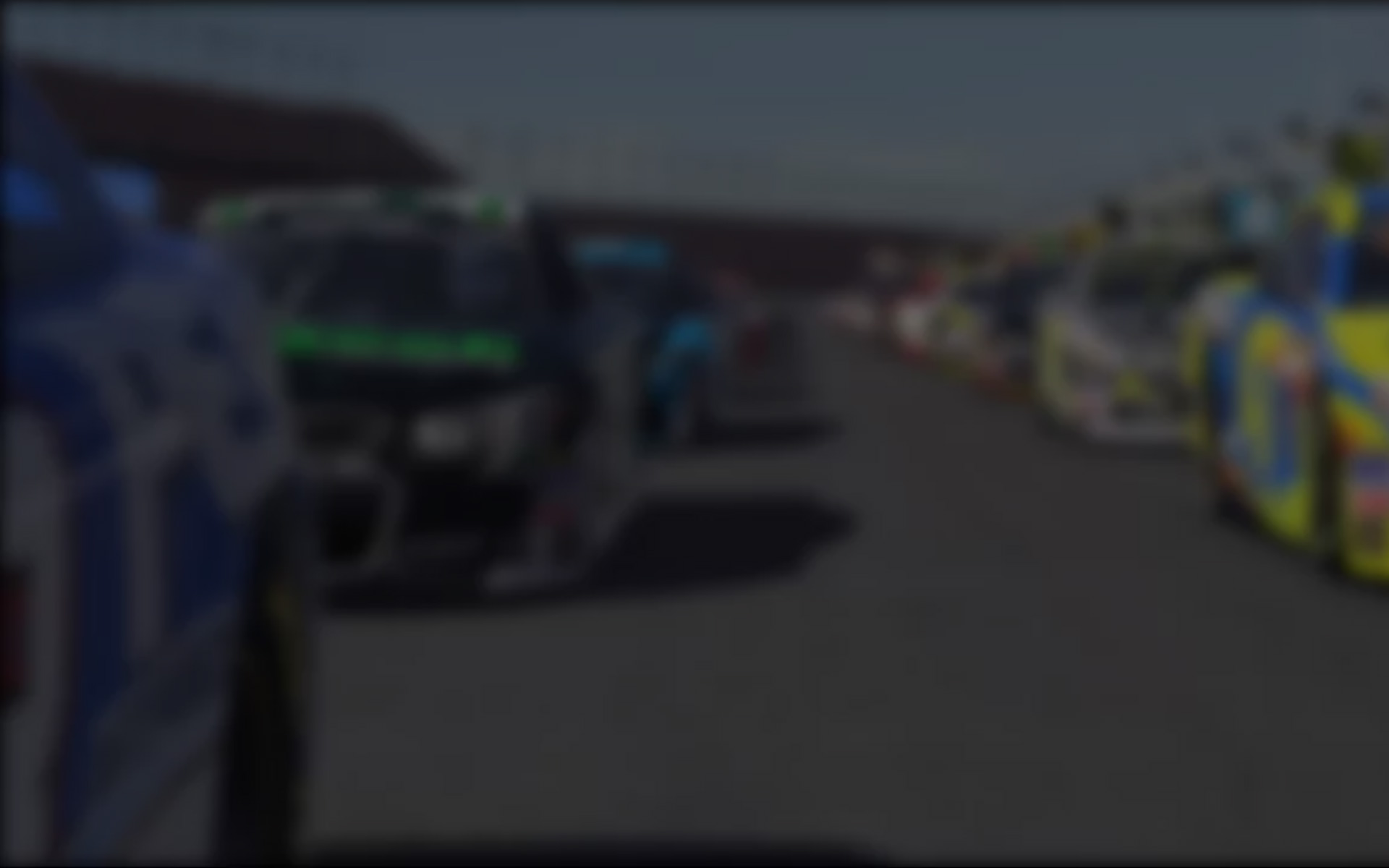 Week Four of the iRacing.com RUF Cup series brought nearly 700 sim-racers to the famed Brands Hatch circuit in Kent, England for a week of racing at one of the most popular tracks on the schedule. The 3.908 km (2.433 mi) circuit has a long history of racing among a plethora of car and motorcycle classes, and was the home of the British Grand Prix on twelve different occasions.
Adaptability was the name of the game in the fourth week of online racing, as the RUF competitors found themselves on their third different continent in four weeks. Needless to say, the RUF Cup stands-out as a series unafraid of visiting vastly different racetracks, allowing the cream of the crop to display their racing prowess.
When you look at what separates Brands Hatch from the previous tracks on the RUF Cup schedule, you can start with the high-speed corners which demand that drivers  use every inch of curb and run-off area in an effort to keep momentum throughout a fast, narrow section of track. Navigating through the fifth, sixth, and seventh turns (aka Hawthorns, Westfield and Sheene) at this racetrack takes quite a bit of gusto and confidence in both yourself and your car. Elevation changes also play a role in how drivers attack the Brands Hatch circuit, with steep declines coming after Turn One (Paddock Bend) and before Turn Three (Graham Hill Bend).
Julian Rodriguez Moreno (Iberia) attacked the course faster than all of his competitors, as he achieved pole position for the week by clocking-in at 87.390 seconds, which was more than a tenth faster than second place (and last week's winner) Diego Comuni (Italy). Bruno do Carmo (Brazil), Robin Östlund (Scandinavia), and Sergio Roda Junior (Brazil) all registered laps within three tenths of the pole sitter's lap time, placing them within the top five out of the 337 drivers who qualified throughout the week.
Robin Östlund was able to parlay his speed and consistency into the highest point total of the week, as he earned 186 points by winning his only start of the week. Östlund kept a steady pace throughout the 17 lap affair which resulted in a 2.508 second margin of victory over Riccardo Schiavon (Italy). Schiavon strung together fast, consistent lap times, but found himself just over a tenth slower per lap than Östlund. Bruno do Carmo displayed plenty of speed throughout the race, but was unable to match Östlund's consistency, and had to settle for third place once the checkered flag had waved.
Mikko Melkkilä (Finland) made the most points in a single race with his 187-point win over Thomas van Bussel (Benelux) and Kip Dent (UK and I), and he was able to record a 166-point average after an impressive week which saw him win five times in eleven starts.
After all of the races had concluded and the points had been tallied, Antoine Higelin (France) made a statement by regaining the points lead from Petri Lempinen (Finland). Higelin's 170-point race win at Brands Hatch came as no surprise, as the iRacing.com World Championship Grand Prix Series driver has led the points for most of this season. Lempinen was able to keep the score close, as he slotted in only twelve points behind. Jimmy Bigum (Scandinavia), Christopher Zoechling (DE-AT-CH), and Thomas van Bussel round out the top five in points.
Two drivers who currently sit outside the top five but will prove to be championship contenders are this week's winner, Robin Östlund, as well as Diego Comuni. Both drivers have only raced in three out of the four weeks of competition, and with drop weeks playing a role in the final points tally, you can bet on both having a say in who wins the RUF Cup championship. Comuni has been a weekly threat and finds himself only 122 points out of the points lead, despite missing a week of competition.
With eight races left to run and so many competitors in championship contention, it is clear that this title race will come down to the wire.
---
You may also like...
---