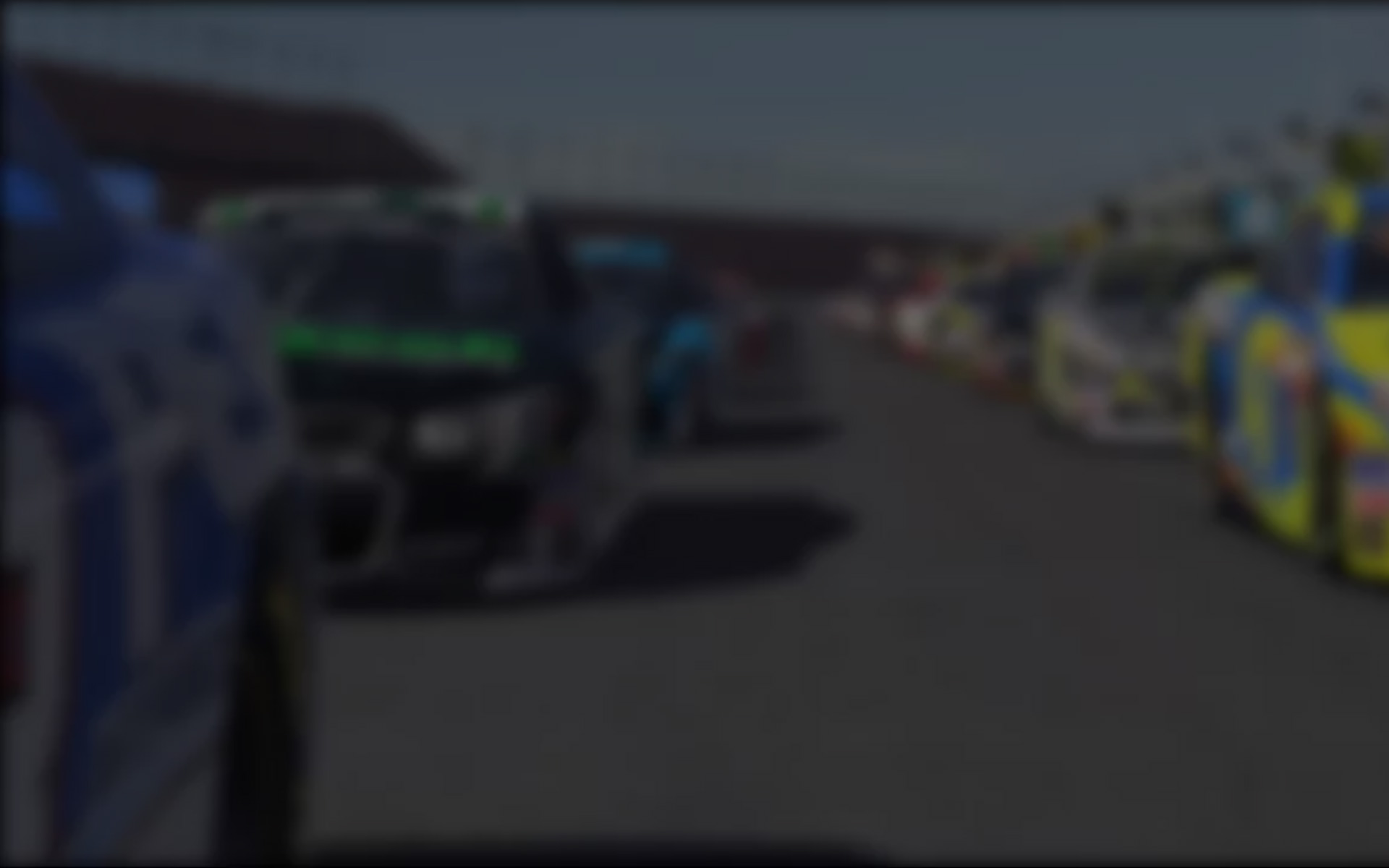 Week 2 of the 2011 Season 3 saw the iRacing.com Street Stock Series travel north to Connecticut as sim racers tackled Thompson International Speedway. A familiar name found its way to the top this week as Nick Ottinger (Carolina) made his seasonal debut in the series. It did not take long for the two time series champion to knock-off the rust.
Weekly High Strength of Field
Ottinger, who is currently vying for a spot in the 2011 NASCAR iRacing.com Pro Series, took time out of his busy NASCAR iRacing.com Class A schedule to run this week's Street Stock race at Thompson. Ottinger never looked back as he led all 40 laps in this week's top Strength of Field (SoF) race that paid 205 points to win and finished 5.8 seconds ahead of second place Rich Zimmerman (Connecticut). For his efforts, Zimmerman was rewarded 179 points while third place finisher Laszlo Kotrocz (England) received 153 points. Alex Ciambrone (Pennsylvania) came home in fourth with 128 points while Dane Schwarz received 102 points for his fifth place finish. After the race, Ottinger said "Car felt great. Stayed smooth as I could and started pulling away from the get go." When asked if he would compete for a third championship, Ottinger replied "Might as well run for another, they are just fun to drive".
"Might as well run for another (championship)."  — Nick Ottinger
Weekly Standings
With his dominating victory, Ottinger finds himself sitting on top of the weekly standings with 205 points with only one race to his credit. Elmar Erlekotte (DE-AT-CH) finished Week 2 in the second spot in the weekly standings with 166 points, 39 points behind the leader. Erlekotte ran four races this week with four poles and three wins. Third in the weekly standings with 166 is Shaughn McCormick (Georgia) after competing in four races and coming away with two wins and three top fives. Rich Zimmerman (Connecticut), who finished second in this week's top Strength of Field race, found himself fourth two wins and four top fives in five races. Zimmerman finished with 164 points. Rounding out the top five is Stevie Minson (Virginias), who won five of his seven races with over 200 laps led while netting 161 points.
Season Standings
With a stellar week at Thompson, Erlekotte finds himself first overall in the season standings. Erlekotte's 166 points on the week brings his season total to 315 points. Jumping up from fourth to second this week is Ryan Field (Massachusetts). Field, who only ran one race at Thompson, gained 150 points for his second place finish bringing his season total to 305 points. Five points behind Field in third is Minson, who amassed 161 points in seven races this week to bring his total to 300. The points leader coming into week two, Kyle Hayden (Michigan), dropped to fourth overall after winning all four of his races but not netting the points needed to stay in the top spot. Hayden leaves Thompson with 299 points. Rounding- out the top five is Paul Kusheba (Connecticut), who started the week second in points. Kusheba only entered one race this week, netting 140 from a third place finish to bring his season total to 297 points.
Weekly Qualifying
At the top of the qualifying charts this week was Aliaksei Smolski (Central-Eastern Europe) with a 23.045. Only two thousandths behind Smolski came Erlekotte while third place went to Cody Byus (Pennsylvania), the only other driver to turn a sub 23.1 lap, with a 23.093. Minson found himself fourth on the charts, with a 23.106 while a 23.107 put Zimmerman in the fifth.
---
You may also like...
---