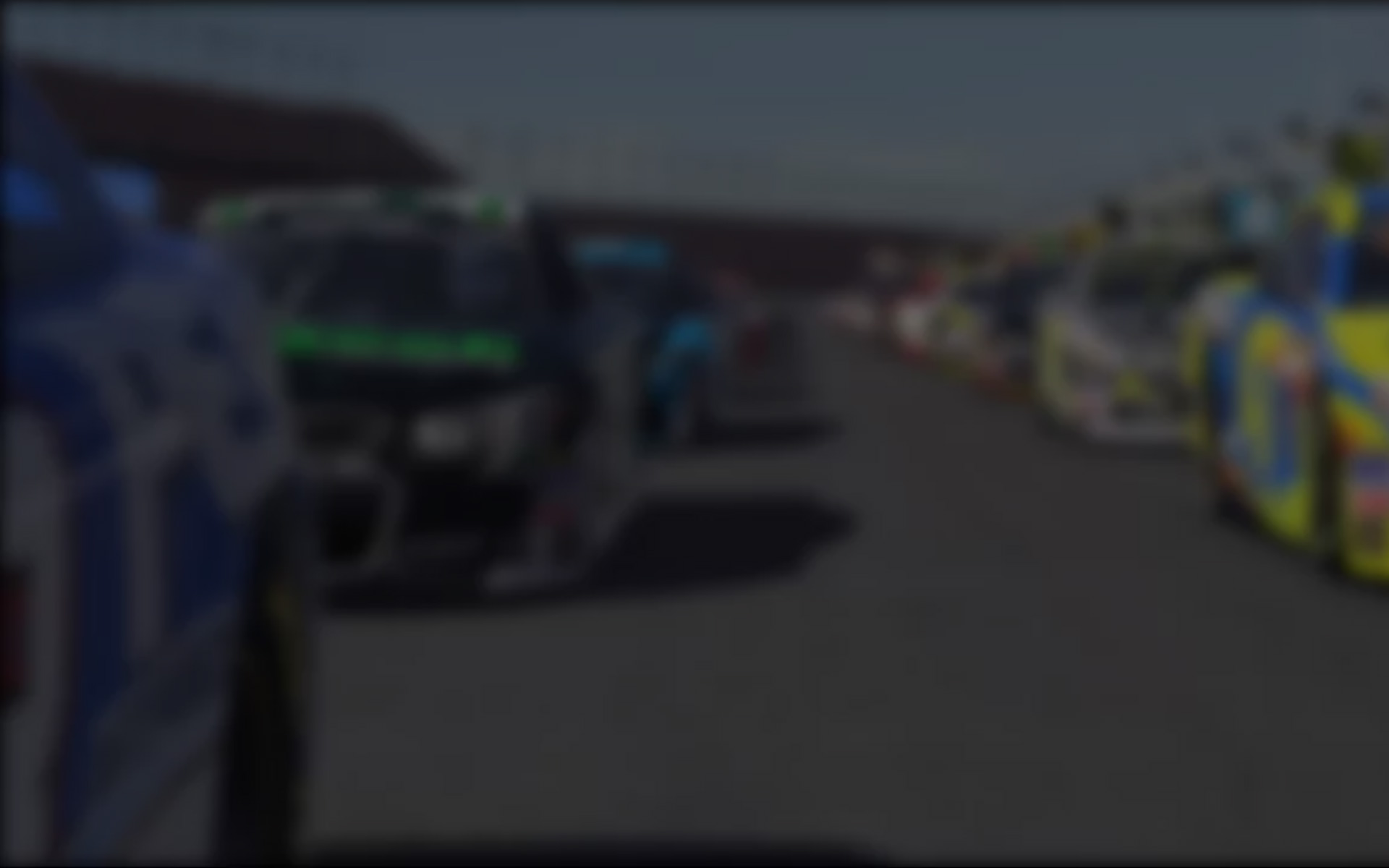 With Week 12 at Talladega now in the books, Nick Ottinger can officially uncork the champagne bottle and celebrate his NASCAR iRacing.com Class A Series Division One Championship. Ottinger averaged a stellar 314 points a week, dominating the competition in the overall standings. While Ottinger was getting dowsed with champagne, other sim racers were biting their nails to the very end of this extremely tight battle to qualify for the NASCAR iRacing.com Pro Series.
With the top twelve Division One Class A drivers throughout the first three seasons moving into the NiPS for Season 4, the battle to make the final group of twelve was the closest yet. With big names like Jim Caudill, Kevin King, and Dale Earnhardt Jr. already clinched, Season 3 provided an opportunity for not as recognizable names come to the forefront.
Ottinger led the charge, winning not only the battle among the Class A drivers, but the overall championship as well. Ottinger had to hold off a hard charging Harrison Donovan late in the season for the title, however.  Donovan had ten top ten finishes in his twenty starts, earning him second in points. Alex Warren started the season on fire with the new iRacing.com tire model. Unfortunately for Warren, he faded late in the season, but still held on for a top three overall. Paul Kusheba had the quietest top four in points anyone could imagine, with no wins and no laps led in his twenty one starts.  Needless to say, consistency was key for Kusheba. Rounding out the top five in points is "Mayday" Mitchell Hunt, who a former NiPS winner.
The sixth transfer spot went to road driver turned oval Pro, Jake Stergios. That makes two Stergios in the NiPSs, as Jake will join his brother, PJ. Michael J Johnson had nine top fives in his 24 spots, earning himself a spot at the next level, while one of the fan favorites, Jon Adams, capped off a consistent season with an eighth place overall. Justin Thompson was one driver chewing his nails until the final week, but the former Pro will be making his return to the series as the final points tally put him in ninth among spot.
It would not be a racing series without a little drama factored in, and the soap opera really begins behind Thompson. Back in Week Eight at New Hampshiere Motor Speedway, a scoring glitch gave excellent finishes to drivers that many argue would not have finished at the front had the race played out normally. Chase Paduano and Chris Overland collected 300+ points that week, a near 70 point increase from their season's weekly average. Just as in "real" world racing though, sometimes things happen that not everyone is prepared for, and chance determines who benefits and who is hurt.  That said, Paduano locked himself into the series by thirty one points, and Overland by a mere six points. Finishing in between the two drivers was Del Mears, who was unaffected by the scoring error at NHMS. Adam Gilliland was the odd man out in all this, as he missed the series by six points, which equates to roughly one position on the track in any given week.
The NiCLAS Division Two Championship went to Brandon Six in dominating fashion. Sean Hall took home the Division Three championship over Andy Cogswell, while Harry Dodd claimed the Division Four crown. Mark Ivery took the Division Five Championship by thirty two points over Kyle Robinson while Jimmy Winn won Division Six. Larry Hale stuck it to his competition in Division Seven, and it was much the same story for Terry Garska in Division Eight. Stephen Howell and David Cirilli rounded-out the list of NiCLAS champions in Season 3.
With that, the NASCAR iRacing.com Pro Series is all set, and it will kick off next Tuesday night at Texas Motor Speedway. Round One of the series will be broadcast live on iRacing.com at 9:00p.m. EST. You can check back at inRacingNews in the days following the race for a full report from contributing editor-turned NiPS driver Jason Lofing.
---
You may also like...
---