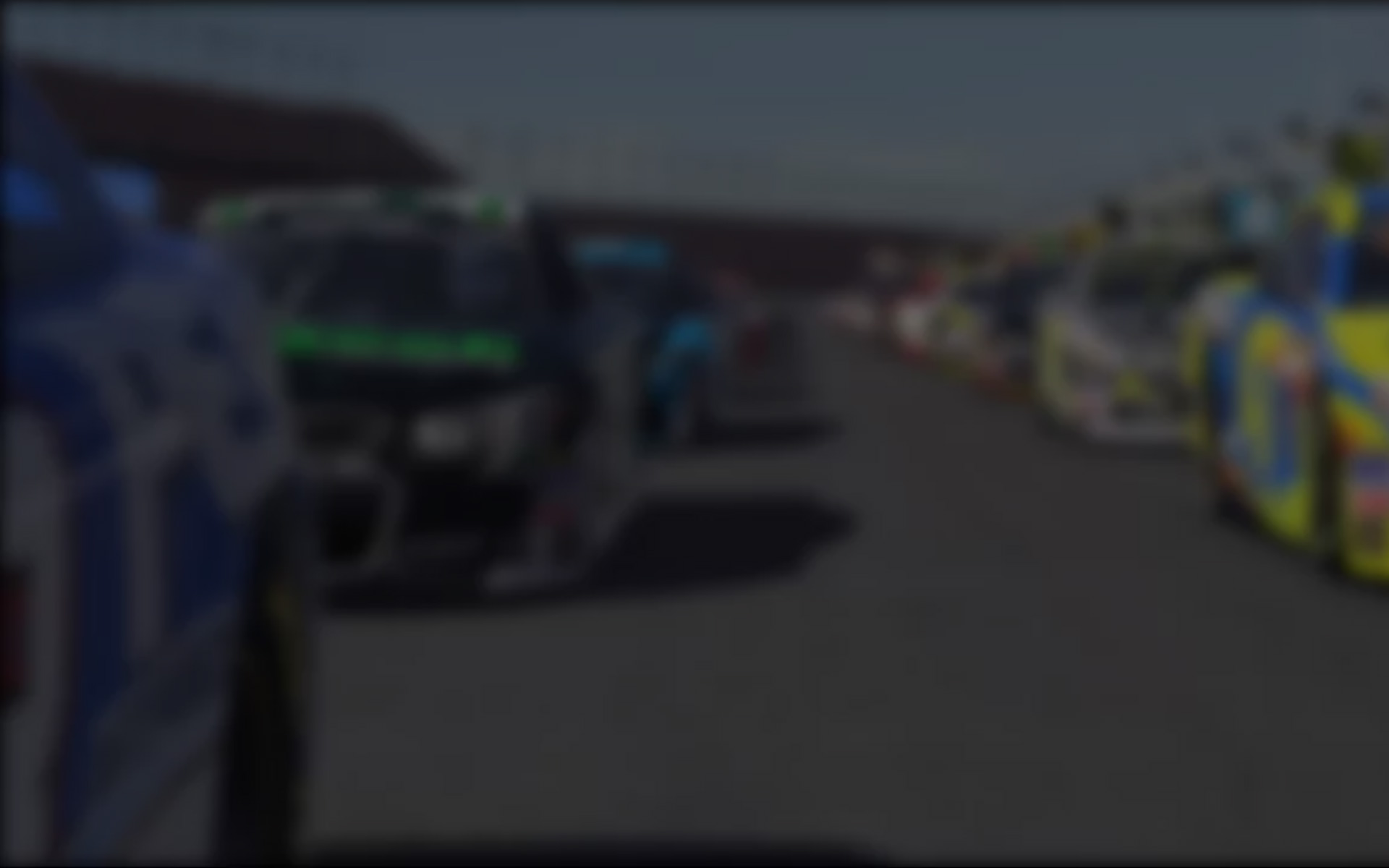 In Week 10 at Oulton Park, the top sim-racers in this season's iRacing.com Mustang Cup turned-up the heat on current points leader and last season's champion, Dariusz Bielawski, who responded with a thrilling .263s margin of victory over Todd Honczarenko.  Sunday's race at 22:15 GMT opened with 18 Mustangs on the grid, with Bielawski out qualifying Honczarenko by just .003s.  While Bielawski got the better start and opened with a sizable lead, Honczarenko worked back to the leader's bumper by Lap Nine, got up on his side at times, and stayed within inches for the remaining four laps. A small slide in the final turn for Bielawski was not enough to open a door for Honczarenko, who finished on the leader's tail behind after 25 minutes of racing.
Repeating his eight-race eight-win performance from Week Nine, Vedran Broz hustled his Mustang around Oulton Park for another perfect record of eight wins in eight races.  The resulting points earned Broz a move up from fifth to fourth overall in the series standings.  Series leader Bielawski also turned in a perfect week with six wins in six races.  In doing so, he made the task for those behind him a little harder by stretching his points lead to 70 over second place Jaroslaw Grochowski.  Despite there being 25 official races at Oulton Park in Week 10, Broz and Bielawski never found themselves in the same race – but we can hope for a showdown in the remaining two weeks.
With only two weeks left in the season, the Mustangs go to Daytona International Speedway's ever popular road course in Week 11 and wrap the season at Road Atlanta in Week 12.  Daytona always brings large fields of sim-racers, with past series champions and hot shoes reappearing to run this special track.  For those who haven't yet tried the Mustang FR500S, this is a great week to do as you will find competitors at all skill levels, ensuring you'll have someone to race whether you are a novice or a past (or future!) champion.  You don't have to start from scratch, either, as you'll find a ton of helpful tips, hints and tricks in the Mustang Cup forum.
---
You may also like...
---